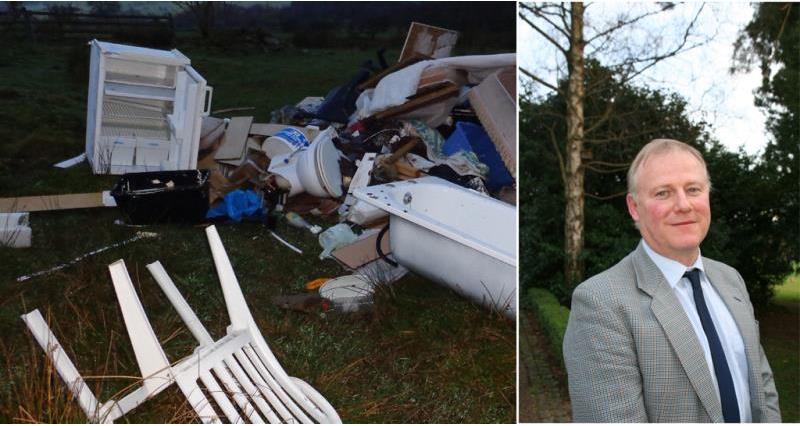 Phil Jarvis, NFU Environment Forum member, explains how to make your farm unattractive to fly-tippers and describes some of the initiatives the NFU is involved in to combat the menace:
Happy New Year everyone! This time of year often involves packing away the Christmas decorations, throwing out the Christmas tree, sorting through children's toys to make room for the new influx and having a general spring clean.
With all this domestic activity, householders may be inclined to forget their Duty of Care regarding the responsible disposal of this waste. This rise in available waste could lead to an increase in illegal operators collecting the waste for a small fee then fly-tipping the material onto private land.
I therefore urge members so remain vigilant regarding prevention techniques and ensure their land looks like an unattractive place for fly-tipping to occur. Measures can include:
Preventing access by installing gates, barriers and warning signs.
Making sure gates are closed when not in use.
Improve visibility so that fly-tippers are not hidden from view - limited clearing of areas or small-scale re-landscaping can reduce hidden corners.
Install or improve lighting and security cameras.
While these measures may be effective in some cases they cannot resolve the problem in all areas.
The NFU is involved in some excellent regional partnership initiatives where local authorities, the Environment Agency, the police and the NFU work together to improve prevention, clean-up and prosecution.
Examples include: