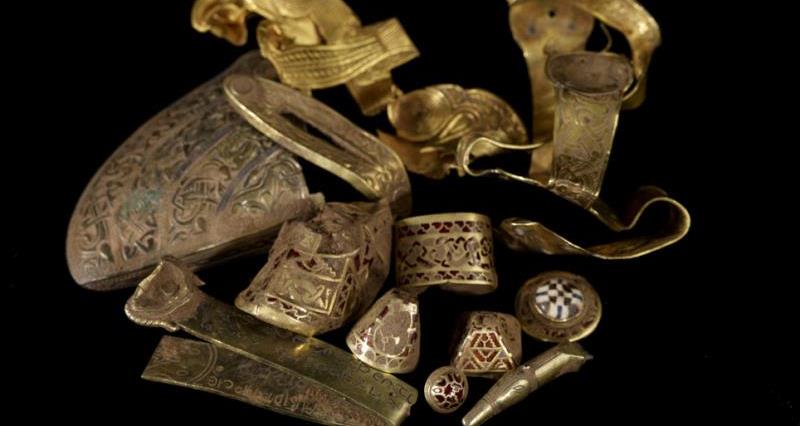 We all dream of finding a treasure trove; unearthing wealth and fortune that might, otherwise, have remained hidden for many hundreds of years or more, writes British Farming & Grower's Fraser Thomson.
The numbers of treasure seeking metal detectorists is growing and it is important that members fully understand the laws surrounding finds so that they do not end up out of pocket or, worse still, fall foul of the law.
The Metal Detecting Code of Practice has recently been updated by the British Museum and the Portable Antiquities Scheme, which oversees all historic finds under the auspices of the Treasure Act 1996.
The premise remains the same: It is illegal for anyone to embark on a metal detecting search, whether on private or public land, without the permission of the landowner. Many detectorists will seek permission from the landowner – often a farmer – so there are a number of things for members to bear in mind.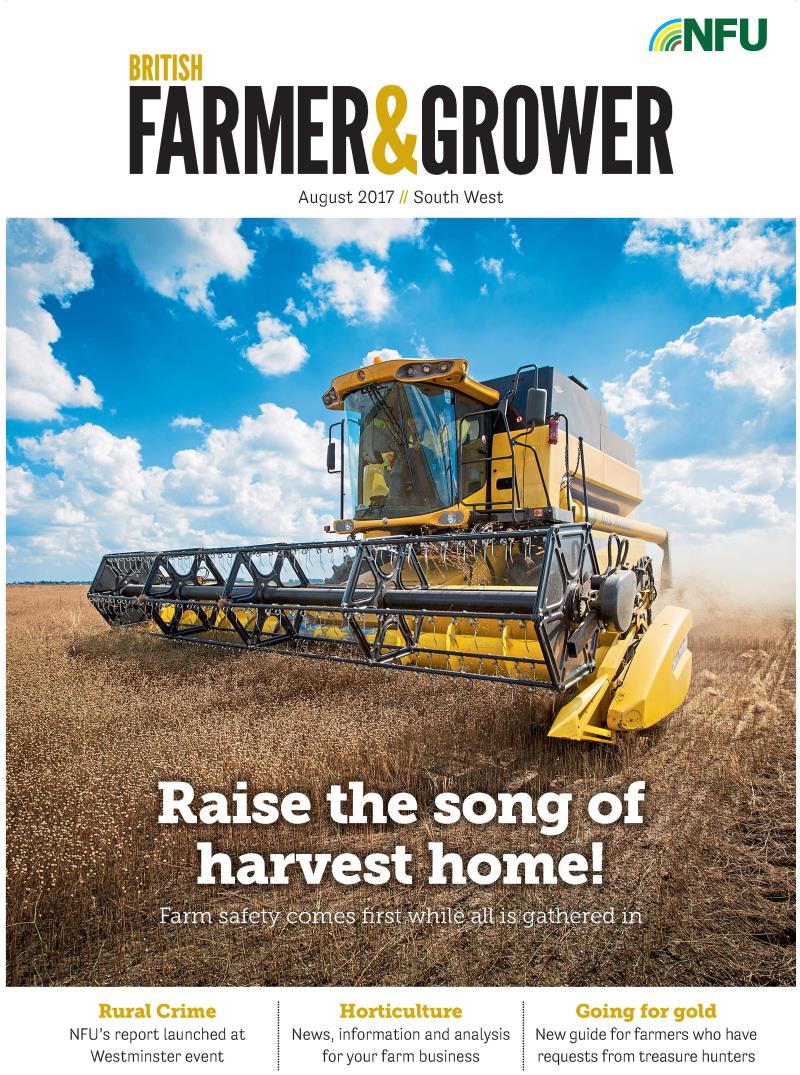 Metal detecting is forbidden on areas of land that are a Site of Special Scientific Interest (SSSI) a Scheduled Monument or it sits in an area of Higher Level Stewardship (HLS) or Ministry of Defence land. Special dispensation may be sought from Natural England in the case of HLS land. Treasure-hunting can take place on Entry Level Stewardship (ELS) land provided the detectorists follow the NFU-endorsed Code of Practice for Responsible Metal Detecting.
The NFU advises its members to ensure that, as well as granting permission, they have a proper agreement in place to ensure a share of the spoils.
Rupert Weaver, from the NFU land management team, said: "It is important to have a written agreement so that potential issues are not open to doubt. These include when and where the detectorist can work and how any income from finds will be split between the landowner and the finder.
"There are some unscrupulous treasure hunters who are happy to flout the law and not declare they have found anything, even if they have sought permission to enter the property."
Tenant farmers must also seek permission from their landlord before granting access.
One man's trinket is another man's treasure and there are now fairly strict definitions of what constitutes treasure. Archaeological objects, wherever they are dug up, might be considered "treasure" and as such must be reported to the coroner's office within 14 days of discovery. Defined treasure now includes all objects with a precious-metal element provided they are at least 300 years old, hoards of coins and individual objects deliberately hidden, dropped or lost.
Finders, who fail to report discovered treasure, could face an unlimited fine or spend three months in prison.
Before the Treasure Act was introduced in 1997, only a handful of items were recorded as treasure trove under the old law but in 2016 alone there were 1,121 cases of recorded treasure.
One of the most significant – and certainly the most famous – was the Staffordshire Hoard. The Staffordshire Hoard is the largest collection of Anglo-Saxon gold and silver metalwork ever found, anywhere in the world. Discovered in a field near the village of Hammerwich, near Lichfield, in Staffordshire, England in July 2009, it consists of more than 3,500 items, totalling more than 5 kilos of gold, 1.4 kilos of silver and 3,500 cloisonné garnets.
Detectorist Terry Herbert was searching an area of recently ploughed farmland owned by Fred Johnson, who subsequently granted permission for his land to be excavated, and over five days, enough gold objects were uncovered from the soil to fill 244 bags. Mr Herbert rightly contacted Duncan Slarke, the Finds Liaison Officer for the Staffordshire and West Midlands Portable Antiquities Scheme.
The artefacts have tentatively been dated to the 7th or 8th centuries, and are therefore of huge global interest. At the time, they were worth more than £3.2million after being valued by the Treasure Valuation Committee. Since the find, a research and conservation programme, headed by leading and notable experts in the field, has been launched and will be underway for many years.
After valuation the Birmingham Museum & Art Gallery and the Potteries Museum & Art Gallery jointly acquired the entire hoard via a public fund-raising campaign with help from the National Heritage Memorial Fund. Mr Herbert and Mr Johnson each received a half share of the £3.285 million raised.
Dr Michael Lewis, Head of Portable Antiquities & Treasure at the British Museum, said: "There are more treasure finds because there are more people treasure hunting – up to 10,000 regular metal detectorists.
"Not all of these people are aware of the legislation and requirements. The number of reported treasure finds has grown every year since 1997 – largely due to the Treasure Act and the work of the Portable Antiquities Scheme and partly due to the popularity of metal-detecting."