Six tractors worth £30,000 and over were stolen in January 2013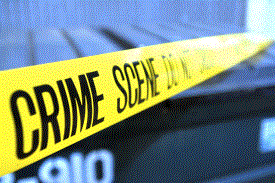 Leading rural insurer NFU Mutual is warning farmers to review their farmyard security following a sharp rise in tractor and quad thefts.
New figures show that the value of tractor claims increased by 35% in the two months to the end of January compared with the corresponding period last year, reversing the downward trend enjoyed since the end of 2012.
The agri-crime wave is not restricted to tractors. Over two months (to the end of January) thefts of quad bikes have also shot up.

The shock rise comes after a prolonged period of falling tractor thefts since they peaked in 2010. It also follows a period of intense activity to improve tractor security and policing which has involved farmers, police forces throughout the UK, the Borders Agency and NFU Mutual.

Over the past two years, manufacturers have started to introduce unique keys to most tractor models, the CESAR marking system has become widespread on new tractors, as has been retro-fitting to older machines.

Clive Harris, who leads NFU Mutual's vehicle security initiative, said: "The sudden increases in farm vehicle theft is very worrying – particularly as it comes after tractor theft fell by over 32% in the first 11 months of 2012 – a fantastic result.

"High value tractors worth £25,000 or more – and particularly those with front end loaders – are the most commonly stolen tractors at present. Thieves are also increasingly targeting telescopic loaders, quads and utility vehicles.

"Our experience helping country people who have been victims of rural crime clearly shows that theft has an emotional and financial impact on their lives and fortunes."



For this reason NFU Mutual gives financial and practical support to help reduce crime and improve rural communities.

NFU Mutual is one of the stakeholders who fund the Plant and Agricultural National Intelligence Unit and the ACPO (Association of Chief Police Officers) Vehicle Crime Intelligence Service, which coordinates police in challenging agricultural vehicle theft - resulting in 21 tractors being brought back to the UK last year alone.

Clive warned would-be purchasers of tractors, quads and utility vehicles to ensure sellers had proof of ownership and advised farmers who had quads stolen that thieves would often return a few weeks later to try and steal a replacement machine.

NFU Mutual offers premium discounts of up to 27.5% for members who fit approved security measures including CESAR database registration marking in conjunction with a P5 Thatcham Approved tracking system to tractors.

NFU Mutual is also helping farmers fight rural crime by sponsoring national and regional rural crime conferences; liaising with police and local Farm Watch groups. It runs the annual Country Crime Fighters Awards to promote examples of good security initiatives from individuals, groups and the police.

Farm vehicle security checklist:
Have CESAR marking fitted to tractors and other farm vehicles
Consider immobilizers and Tracker devices for high value agricultural vehicles
If the vehicle has a unique key, always remove and secure cars, tractors, and other vehicles when unattended
Use security lighting in yards and drives
Physically secure ATVs by means of suitable locking devices or heavy duty security chains and padlocks
Park all agricultural vehicles and equipment out of sight in enclosed locked storage when not in use and overnight.
Record machinery serial numbers
Lock up tools and equipment out of sight
Keep farm yard gates closed and locked wherever possible
Consider installation of remote controlled gates for ease of daily access
Join a Farm Watch scheme
NFU Mutual's web site www.nfumutual.co.uk includes detailed advice on security