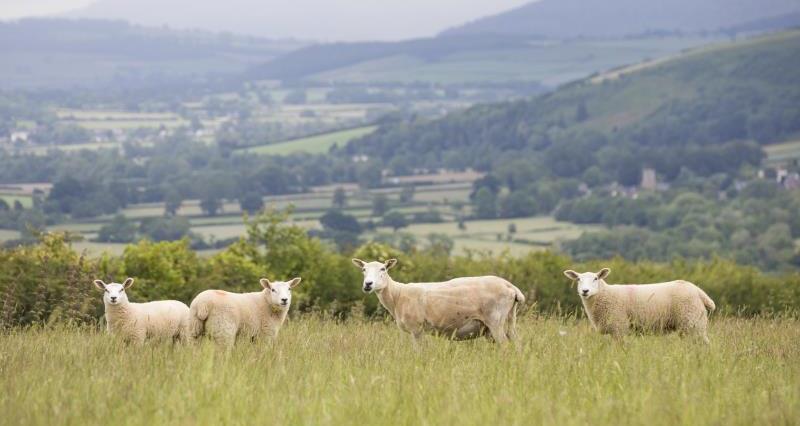 The NFU is beginning a campaign to help raise awareness of and tackle the serious issue of livestock theft, in partnership with the Crimestoppers charity.
Running for six weeks, we will be highlighting the impacts livestock theft can have on farmers and we will be encouraging farmers and members of the public to give information 100% anonymously on any crimes they witness or may have information regarding.
Livestock theft can cause immense animal suffering, including the loss of unborn offspring, and have devastating impacts on farmers. There is a danger that animals could enter the food chain illegally, having been slaughtered at unregulated abattoirs where animal welfare standards are not adhered to.
NFU chief land management adviser Sam Durham said: "In 2017 livestock theft was estimated to cost £2.4m and only 0.75% of sheep rustling incidents ended with a conviction. This can be devastating for farmers and their businesses, as well as causing unnecessary suffering to animals.
"The NFU has teamed up with Crimestoppers to provide a service for farmers and the public to give information 100% anonymously about four key rural crimes. Relevant information is passed to the police, helping to provide key leads in the pursuit to find these criminals.
"I want to encourage anyone who has experienced, witnessed, or has any information about these rural crimes to come forward and call the line – your information could be extremely valuable."
Rural crimes have poor rates of reporting for a number of different reasons; frustration with the police, a lack of action taken by police when a crime is reported, and out of fear of intimidation or being targeted by the criminals as a result
This is where the dedicated Rural Crime Reporting Line can help. By calling 0800 783 0137 you can give information 100% anonymously. Trained agents are ready to answer the call and gather relevant details to help police with their investigations. You will also never be required to give away any personal information.
More from NFUonline: