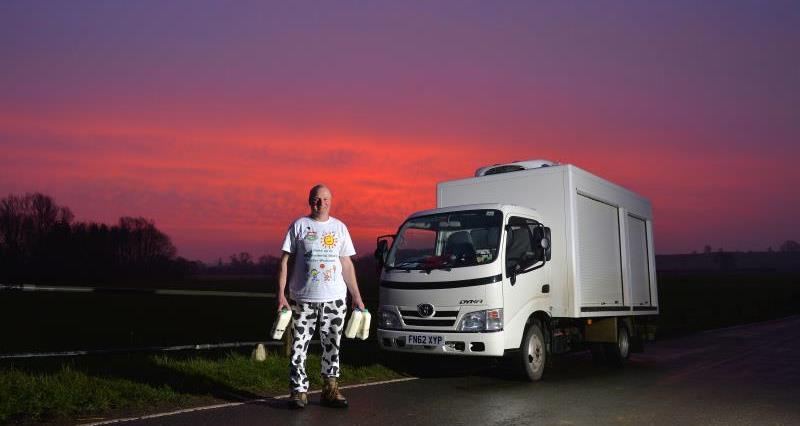 So you thought that a milkman's job was to just deliver milk? Tony Fowler shows our Countryside Magazine's Guy Whitmore there is more to this job than meets the eye.
Is it a bird? Is it a plane? No, it's…the milkman?
It's a strange introduction to an article about the men and women that deliver milk, I grant you. But when it comes to keeping rural areas across Britain safe, they really are made of the 'white stuff'.
It would be wrong to suggest they take the law into their own hands, or don a mask and cape before leaping out on unsuspecting criminals. But they are walking, talking burglar alarms for the communities they serve, able to raise the alarm if criminals strike while we're tucked up in bed.
One such milkman is Tony Fowler, who has single-handedly helped in the arrest of 51 criminals.
'We are out and about doing our work at a time criminals want to operate,' he explains. 'So we are best placed to raise the alarm when we come across something that looks suspicious.'
The issue of increasing crime in rural Britain is well documented. According to the NFU Mutual, rural theft cost an estimated £44.5m during 2013, with a dramatic increase in opportunistic thefts.
But increasing financial pressure on police forces across the UK often means fewer patrols in rural areas and less chance of being caught by the boys in blue.
The latter is something Tony has noticed. As he explains, when he started his milk round two and a half decades ago, he regularly saw police officers on their nighttime patrol. Today, it's a different story.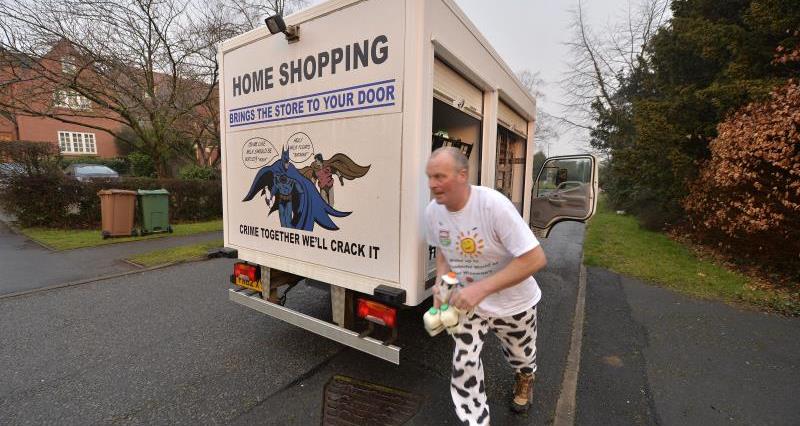 'When I started I would pass police officers on patrol twice a night,' he says. 'That's changed now. I still see them out and about, but it's nowhere near as regularly as it used to be. I can go weeks without seeing a police officer.'
In the years Tony has been doing his milk round in rural Leicestershire, he has become something of a local hero. He has helped police arrest more than 50 criminals and, when necessary, swung into action to stop burglars escaping.
In one instance, Tony drove a stolen get-away car away from a break-in, leaving the criminals stranded at the scene. They weren't stranded for long though, as the police arrived soon after Tony had alerted them, and offered the criminals a lift to the station.
Tony has also foiled a robbery at a local Post Office, a pub, and even parked his milk float – which in reality is a small lorry with chiller unit in the back – in a drive to stop a gang of thieves escaping.
Again, the long arm of the law soon caught up with them once Tony had raised the alarm. And despite this, he's never failed to deliver every pint of milk to every one of his customers!
'It's my community and I want to help those who live within it,' says Tony, who was a jockey before an accident forced him to swap the saddle for a milk float.
'If someone saw my house being broken into I would want to think that they would do something about it. I wouldn't be able to live with myself if I saw something suspicious and didn't follow it up and raise the alarm.'
So effective is Tony when it comes to spotting suspicious goings-on that his local constabulary gave him a mobile phone.
As you can imagine though, his efforts have not exactly warmed him to those eager to make a living from ill-gotten gains. He has been shot at, driven off the road, threatened, attacked, and had all of the tyres of his lorry slashed more than once. But Tony is undeterred.
'I could just as easily die of a heart attack as by an attack by a criminal,' he says. 'A few scares and threats are not going to stop me.'

Content taken from our Countryside Magazine - visit the Countryside Online website here.