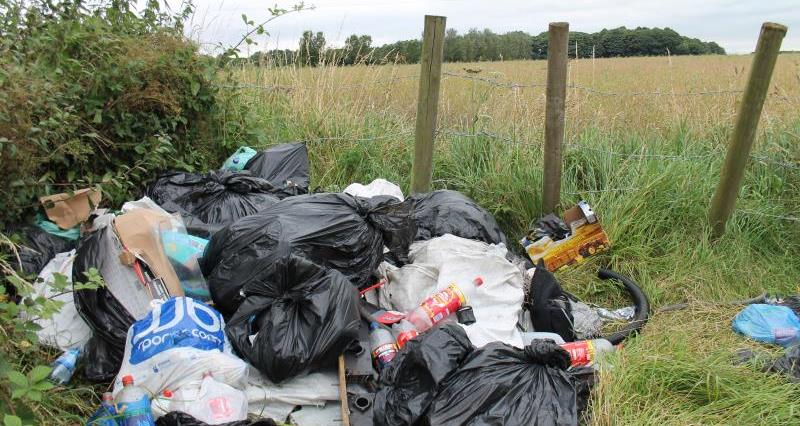 Following the recent launch of the 25 Year Environment Plan the Government has announced a consultation on how to deal with waste crime and fly-tipping. Measures proposed to be granted include the ability for local authorities to fine households whose waste ends up fly-tipped or illegally dumped, and new powers for the Environment Agency to block access to problem waste sites.
NFU Deputy President Minette Batters said: "Fly-tipping is increasingly scarring our beautiful countryside and new measures to tackle the problem are much-needed.
"This announcement is an important first step but there is still more that needs to be done. We now need to see targeted measures that will directly address fly-tipping on farmland. Farmers are the ones left to foot expensive bills to report, clean-up and dispose properly of waste illegally left on their land.
"This cannot continue and the NFU has already laid out solutions to deal with this issue in its Rural Crime Report. For example, there needs to be a joined up approach between Government, landowners and police to prevent this act in the first place, and provide assistance to farmers clearing up rubbish when they fall victim to fly-tipping.
"There is also a clear need to raise awareness within households, businesses and organisations about their duty of care to deal with waste lawfully and to keep it out of the hands of criminals who blight our countryside."