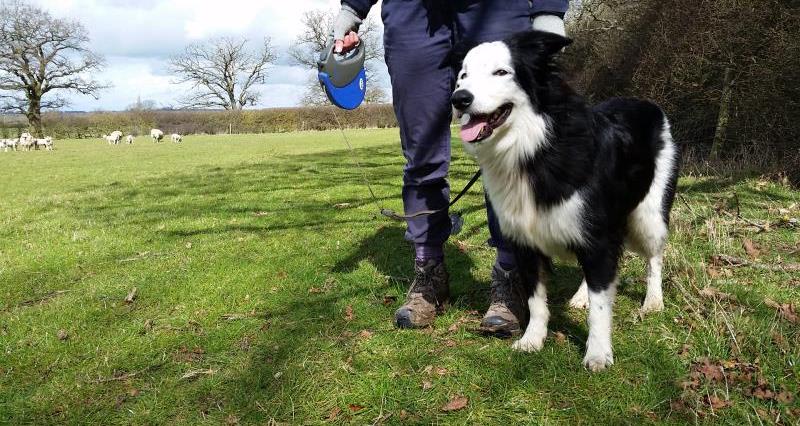 The NFU's Charles Sercombe will tell farmers and members of the public that more must be done to prevent cases of livestock worrying.
Speaking at the Sheepwatch UK event in Loughborough this week, the livestock board chairman will call upon police forces to investigate incidents and prosecute those that act irresponsibly.
He will give key recommendations to the farming community to help ensure a reduction in incidents.
Mr Sercombe said: "Livestock worrying has a devastating impact on animal welfare and the farm businesses. We need to continually reiterate to the public as part of our Love Your Countryside campaign the need for vigilance and that they must take responsibility for their dogs to prevent straying and to keep them under control when walking near livestock.
"What I will be saying to farmers is that we need to be very mindful of how difficult it is to pursue a criminal case when these incidents occur as gathering evidence is notoriously difficult. However, I would by no means say in some cases this isn't necessary. All too often we hear about repeat cases of worrying where dog owners allow their pet to roam free around livestock. Let's be clear this is wholly unacceptable and these cases must be addressed by the authorities.
"We would urge farmers to speak to their local police force if they are encountering problems and to find out what can be done to prevent cases of livestock worrying. Farmers should also explore with their local police how they gather evidence and only in the last resort should farmers considered shooting the dog."
Given the amount of public interest and the increase in cases of livestock worrying that have occurred recently, the NFU has worked hard to raise the profile amongst farmers and promote responsible dog ownership in an attempt to reduce these incidents.
"This year has seen the launch of new dog signs to remind the public to keep their dogs on a lead and there is a business guide which details to farmers what options they have when an incident occurs. We hope these, along with the other initiatives, like the event this week will decrease this growing problem on livestock farms."