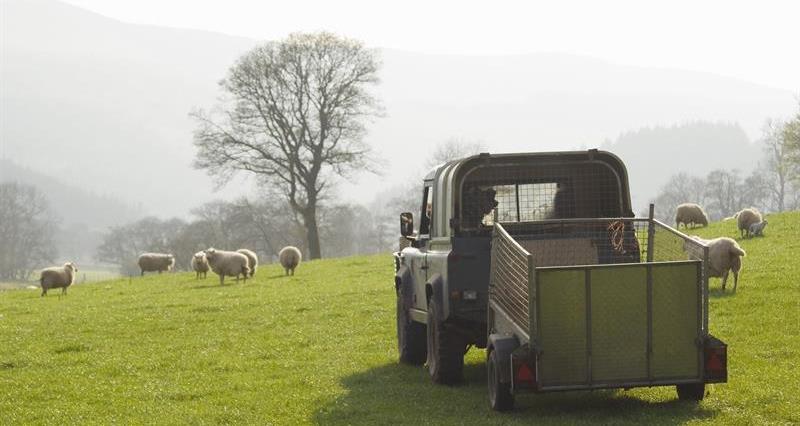 The NFU is urging Police Chief Constables to ensure that forces have a dedicated rural police team to help efforts tackling rural crime, as new figures show that the cost of livestock theft has risen by 11% over two years.
New figures from the NFU Mutual show that £2.5m worth of farm animals were stolen in 2018, making it the most costly crime for the farming sector behind the theft of agricultural vehicles and farm machinery.
Farmers, rural communities and the public can give information about any incidents of livestock theft 100% anonymously to the NFU's Rural Crime Reporting Line, run in partnership with the charity Crimestoppers, by calling 0800 783 0137 or visiting www.ruralcrimereportingline.uk online.
NFU Deputy President Guy Smith said: "It has been clear in recent months that incidents of livestock theft have been rising and the figures today clearly confirm that is the case. Livestock theft can have devastating impact for farmers and their businesses, as well as causing unnecessary suffering to animals.
"As well as costing farm businesses significantly, there is concern that these incidents can compromise animal welfare and traceability. British livestock farmers rear their animals to world-leading animal welfare standards and I would urge shoppers to always look out for the Red Tractor logo on the food they buy to guarantee food quality, safety and standards.
"If we are to properly get on top of this problem, we need to see dedicated rural police teams in every force that can work to catch these criminals. We have seen success in counties that have introduced these teams and I would encourage forces to learn from each other to ensure rural areas are properly policed.
"The NFU is the leading the way raising the issue of rural crime to the highest possible level in Government, with MPs and to the police and we will continue to press for changes that can tackle this growing problem."
More from the NFU on rural crime: