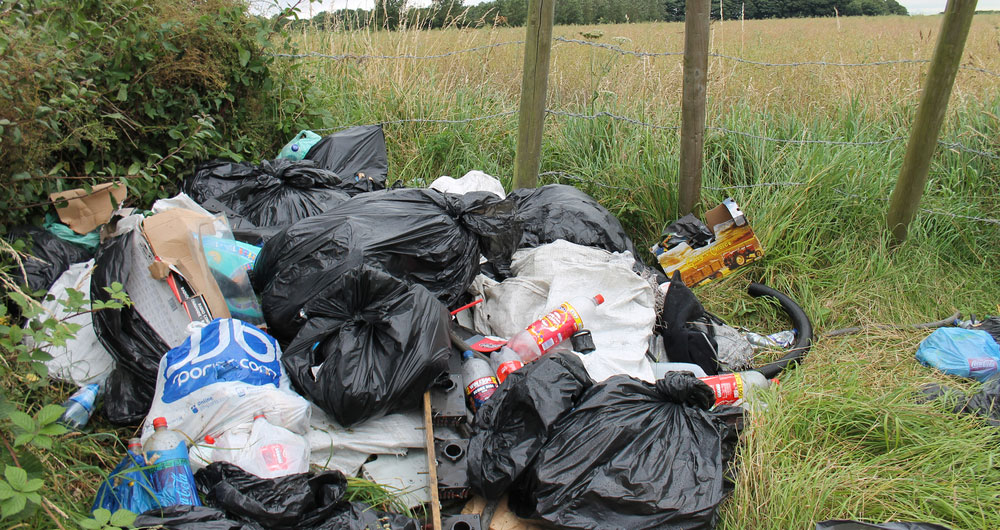 RURAL CRIME: The first meeting of the NFU Anti-Fly-tipping Group welcomed the news that one of its key asks has been addressed with the setting up of a national waste unit.
Defra will set up the Joint Unit on Waste Crime, which will comprise the Environment Agency, police and HMRC, to enable a more joined-up approach to tackling fly-tipping on farmers' land. The unit will come into force in December.
The NFU's group has been calling on local authorities and the police to help landowners to clear up rubbish that is illegally dumped on their land, as well as simplifying the way that these issues are reported. At the moment, farmers have to report these incidents to the local authority, Environment Agency and the police, depending upon what the rubbish is and where it is left. Calls to the police are often on the 101 phone line, which is often not answered straight away and there is rarely any feedback. As a result, many incidents are not reported at all.
:: NFU members - get discounts on a great range of security brands here.
The fly-tipping group wants to see more work on prevention, clean-up and prosecution. Members want to see homeowners reminded of their responsibilities when they pay someone to take away their rubbish. Many people do not realise that they are still culpable if an unscrupulous workman dumps rubbish they have been paid to dispose of. They want a campaign to alert people to the potential dangers and let them know how they can avoid problems.
NFU Chief Land Management Adviser Sam Durham said: "NFU members in many parts of the country are blighted by fly-tipping, and sometimes this is organised waste crime involving hundreds of lorry loads.
"The NFU wants to find solutions, and at the meeting we discussed how we can make the dumping of waste on private land socially unacceptable and the need for a single reporting service for fly-tipping to make it easier to report incidents. The NFU is proposing to hold a summit to bring together rural crime officers, Environment Agency officials and local authorities to share best practice on dealing with fly-tipping."