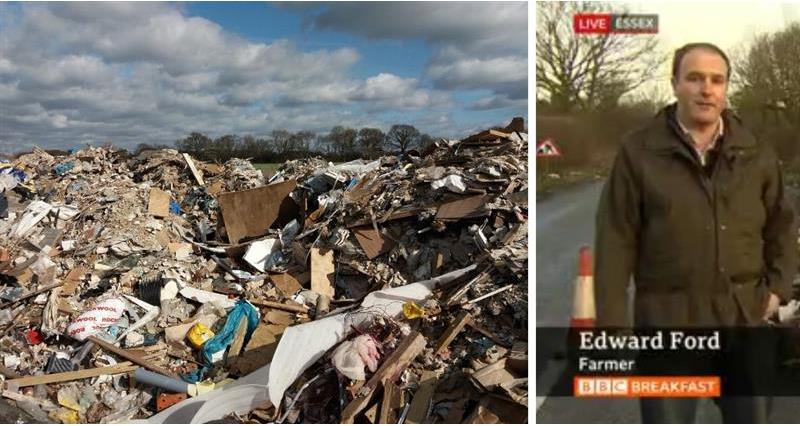 The BBC has focused on large scale fly-tipping today (13 February).
BBC Breakfast interviewed NFU member Edward Ford (pictured above and featured in the case study below) on his farm in Essex where he explained that fly-tipping impacts farmers' ability to produce food and care for the environment. Watch again here -1hr 44 mins.
Mr Ford also featured on 5 Live Breakfast where he said clearing up these loads can cost thousands of pounds. Listen from 7 mins here.
There is also an article on BBC News here which explains that organised criminal gangs are often behind large scale fly-tipping and the NFU is quoted saying the situation is a nightmare for farmers.
Journalist Michael Crick has also investigated the blight of fly-tipping in a video for the Daily Mail+ and speaks to Essex member George Young who said the situation has got worse over recent years.
---
The NFU's work for members on fly-tipping
A staggering 1,072,000 fly-tipping incidents took place in England alone in 2019. Nearly two thirds (62%) of fly-tips involve household waste, but, more worryingly, the figures show that incidents involving 'significant, (or) multi-loads' of waste continue to rise.
Not only can fly-tipping be costly and time-consuming to remove, it can be dangerous to human health, wildlife and livestock, bespoil our treasured landscapes and, in some cases, pollute watercourses and contaminate land. When incidents of fly-tipping take place on private land, it's also the landowner's responsibility to remove the illegally dumped waste.
Case study: Edward Ford
Farmer Edward Ford (below) grows combinable crops on 1,600 acres in Brentwood, Essex, just a mile from the M25, where he is witnessing a stark increase in instances of fly-tipping.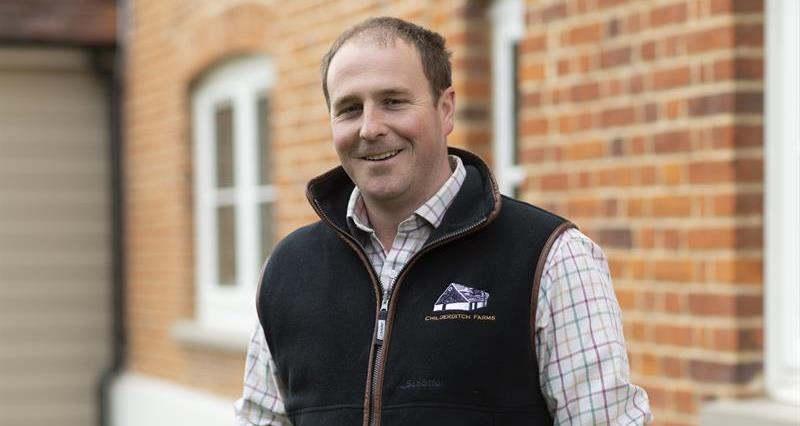 "We've been dealing with fly-tipping for decades, but in the past four or so years it has gotten substantially worse and has become a lot more commercial," he said.
"It used to just be a white van man doing up someone's bathroom dumping his rubbish in a field, but now we're getting articulated lorries with products that can't be recycled.
"They take out all the wood, top soil, concrete – anything that can be used – and just dump tonnes of rubbish consisting of fibres and dust."
As well as the cost of the clean-up, he's also seeing his insurance premium increase, while dealing with these incidents takes up a considerable amount of his time and effort.
He added: "What we need is a joined-up approach to tackling this problem from the police, local councils and Environment Agency, because, at the moment, there is none. When we report an incident, we just get passed from one to the other – no-one wants to take any real responsibility.
"Operation Galileo has been really successful in tackling hare-coursing, and now we really need something similar for fly-tipping."
See also: