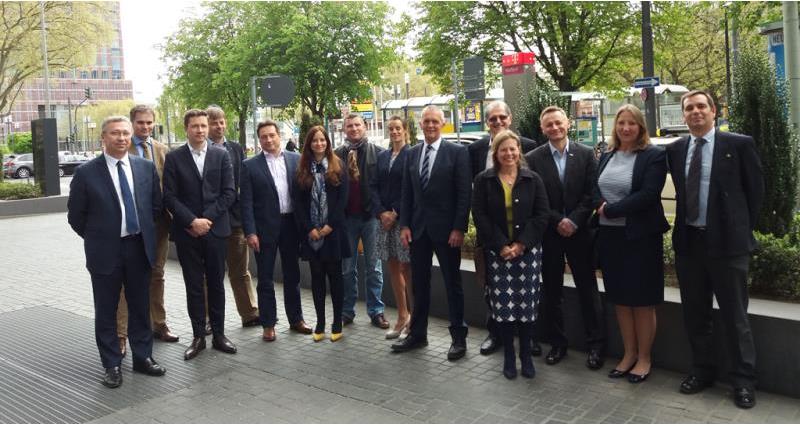 Emma Hamer reports on a meeting with other European farming organisations to look at developing closer working links.
She writes:
I was part of an NFU group who met recently with representatives from farming organisations in France, Germany and Spain in Frankfurt to discuss crop protections issues.
The issues raised during the discussions resonated with all parties. We all have the same concerns with the European regulatory system for authorising active ingredients in pesticides. The overwhelming concern for everyone present was the increasing politicisation of the regulatory system. Although we have concerns with the hazard-based approach of the European Commission there is a system in place which allows the authorisation of active substances. But increasingly this system is being undermined by NGOs and members of the European Parliament.
The re-approval of glyphosate highlights the flaws in the system. Germany as the Rapporteur member state, the European Food Safety Agency (EFSA), and the Commission all recommended full reapproval of glyphosate for 15 years last year. But NGOs were able to prevent this from happening by raising concerns about the possible carcinogenicity of glyphosate.

While it is clear glyphosate has become a lightning rod for wider issues, including GM crops and the influence of agri-chemical companies, the system should never have been allowed to be hijacked in this manner.

During the discussions I was able to present to the group all the work the NFU has been doing on glyphosate. By engaging with MPs and MEPs, farmers have been able to get their voices heard in Brussels and influence the wider public debate. Farmers in France, Germany and Spain can now follow our example so the messages about the importance and safety of glyphosate get to MEPs from several member states, not just the UK.
The day's discussions were wide-ranging – including the Commission's proposed endocrine disruptor definition; neonicotinoids and the proposed extension of the ban to non-flowering crops; buffer zones and bystander exposure; banning the use of plant protection products in Ecological Focus areas; the upcoming European elections; and MEPs tabling motions to discuss these issues. As well as sharing problems, we talked about solutions and how other member states are lobbying to ensure farming's voice is heard.
We came away from the meeting with lots of ideas on how we can work more collaboratively as a group. We realise we need to be more active with MEPs and, as a group, we plan to co-ordinate our approaches to politicians in Europe from now on. So, although we didn't come up with any magic bullets, we did come away with ideas on how we can co-operate better to achieve a common goal.