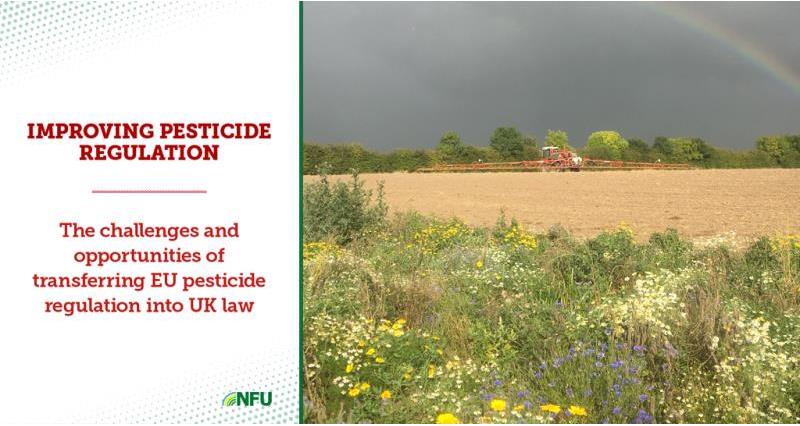 An efficient and robustly risk and science-based UK pesticides regulation could achieve the triple win of maintaining the highest standards of consumer and environmental protection, enabling trade, and creating more benefits for UK farm businesses as we leave the EU, a new NFU report says.
Looking ahead to Brexit, the report discusses the challenges and opportunities created by transferring current EU pesticide regulation into UK law, and explores the issues in the context of a potential future relationship with Europe that could continue to be aligned, or could be more divergent.
There are many aspects of the current EU pesticide regulation we would want to keep in a future UK regulation, such as encouraging pesticide use to be part of a wider integrated pest management approach, but there are also problems with EU regime, not least with the length of time it takes to make decisions. The current EU regulation is in its seventh year, yet under this regulation only eight new active substances have been authorised and made available on the marketplace to date. Four of these are 'low-risk' substances (e.g. biopesticides). For a regulation committed to help innovation and support agricultural production, this is a fairly categorical failure that has stifled the availability of safer, more effective and lower risk pesticides.
NFU senior regulatory affairs adviser Chris Hartfield said: "Brexit provides an opportunity for better, more efficient regulation in this area. In the EU, the regulatory process of making a new plant protection product available for farmers and growers takes three years or more – mainly because of the time it takes involving 28 different countries in the decision making process – we believe the UK could complete this process in less than half that time.
"The result could be a UK regulatory environment that encourages innovation and the development of improved technology, and UK farmers having access to new tools years ahead of their competitors in mainland Europe."
The new report was discussed last week in a Brexit session of a European conference on the latest developments and challenges facing the crop protection industry, attended by more than 300 industry representatives and regulators.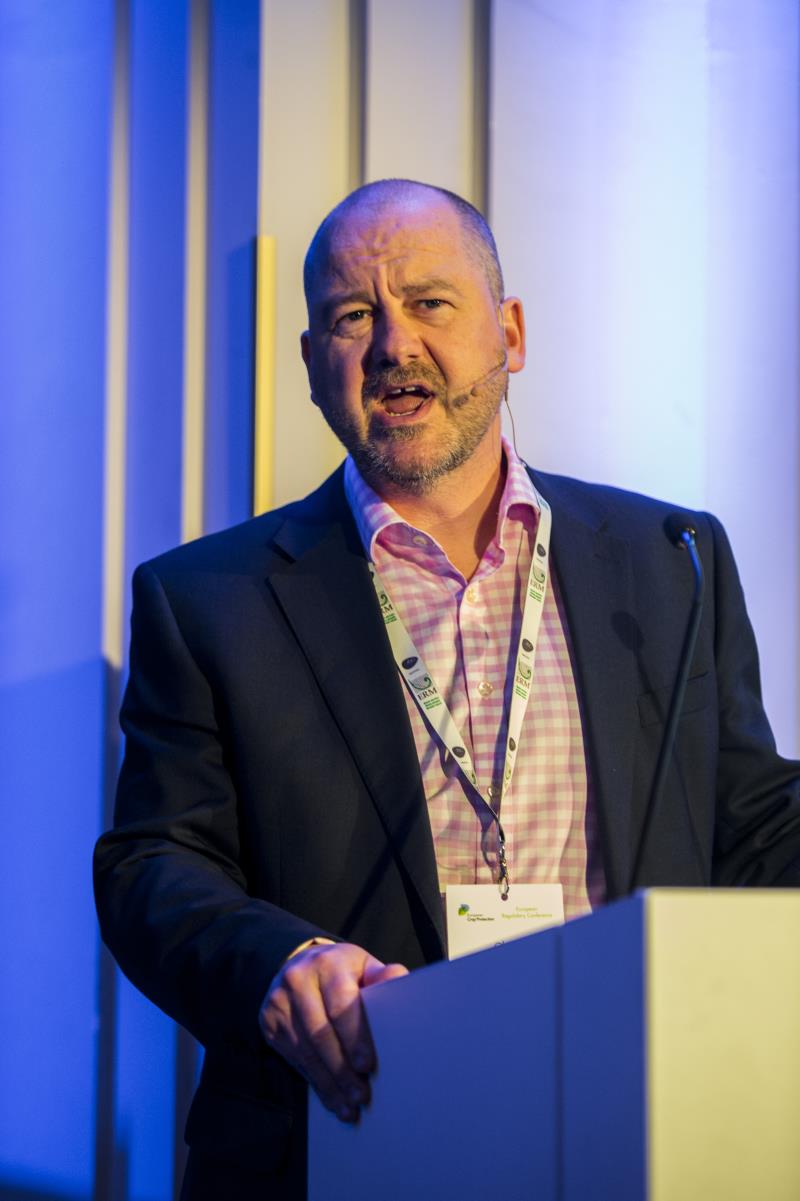 Dr Hartfield, who chaired the Brexit session, said: "There is a growing sense of optimism about the future among UK representatives from farming, crop protection companies and the regulator, that just isn't there yet with our counterparts in mainland Europe. While we recognise there are significant challenges, we are moving on to focus on day one readiness and realising the opportunities that Brexit creates.
The final outcome of the deal between the UK and the EU will ultimately determine how soon benefits of Brexit can be realised. However, with the UK taking charge of how regulation is delivered, we believe the regulation can continue to protect the public and the environment, while also supporting productive and competitive agriculture."