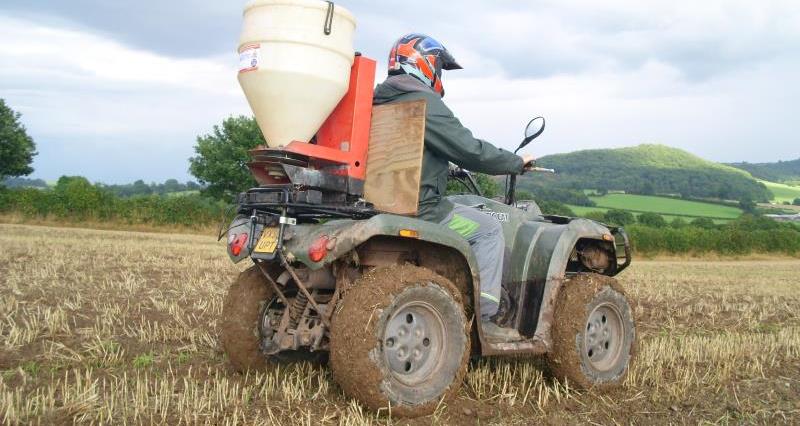 With metaldehyde-based slug pellets currently going through re-registration and Defra considering a targeted ban, the active ingredient metaldehyde is very much under the spotlight.
The Institute of Agri-Food Research and Innovation are holding a one-day conference on metaldehyde and would like to invite you.
The conference is being held on Thursday 13th September at Fera Science Ltd, near York, UK. The meeting will bring together researchers, regulators, farmers and industry to consider all aspects of metaldehyde use, environmental mobility and potential treatment and stewardship options.
At present we are compiling the programme and speakers include: Ian Boyd (Defra), John Haley (UKWIR), James Moir (University of York) and Tom Bradshaw (NFU). We are now inviting you to register your interest in attending and offer a contribution of a platform presentation or poster.
Attendance at the conference is free and refreshments and lunch will be provided.
Please register as soon as possible by clicking here. If you wish, please provide an abstract of your presentation (100 words).
Space will be available for sponsor exhibits. If you and your organisation wish to discuss sponsorship for the event please contact c3RldmVuLmhhbGxAbmV3Y2FzdGxlLmFjLnVr.
We look forward to you and your colleagues joining us on 13th September. Here's the link:
https://www.ukwir.org/free-one-day-conference-on-metaldehyde
Enhanced stewardship guidelines for using metaldehyde based slug pellets were developed last Autumn and further details can be found:
https://www.getpelletwise.co.uk/home/msg-guidelines/
In summary:
No pellets to be allowed to fall within a minimum of 10 metres of any field boundary or watercourse
Use minimum active per ha to avoid drainage and run-off losses
Maximum application rate 210g metaldehyde a.s/ha* For additional protection of water, suppliers/BASIS advisors may recommend rates reduced to 160g a.s/ha or less*
Maximum total dose from 1st August to 31st December: 210g metaldehyde a.s/ha* For additional protection of water, suppliers/BASIS advisers may recommend rates reduced to 160g a.s/ha or less*
Maximum total dose rate: 700g metaldehyde a.s/ha/calendar year**
Do not apply when heavy rain is forecast
If drains are flowing do not apply metaldehyde based slug pellets