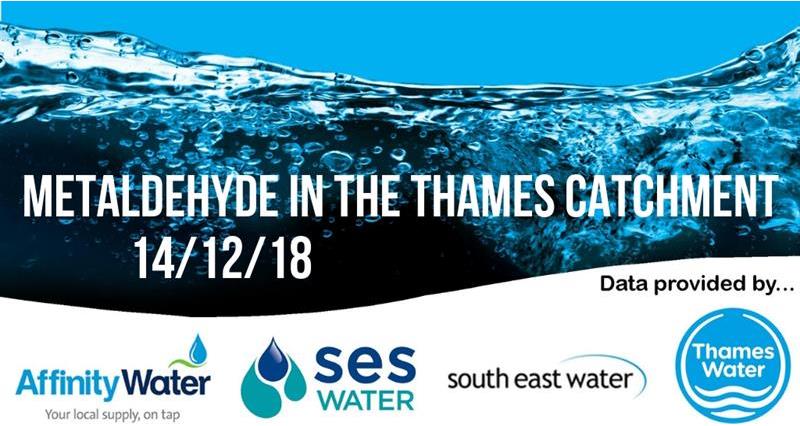 Metaldehyde in the catchment
Metaldehyde remains an issue in the Thames basin and continues to reach drinking water sources. This causes problems for water companies as advanced water treatment has very little impact on removing metaldehyde from water, yet we are legally required to ensure concentrations remain below 0.1 parts per billion in treated water supplies. If metaldehyde cannot be kept out of water, its use could be severely restricted or even banned. As a result, we are sharing our data to keep you up to date with the latest water quality results this autumn in the Thames basin.
This autumn consider reducing reliance on chemical control measures by adopting a wider range of options in your Integrated Pest Management (IPM) programme to control slug numbers. If you need to use chemical control, please consider the use of ferric phosphate pellets instead of metaldehyde pellets and, as always, follow best practice guidelines. In some areas there are water company funded initiatives available to support you, so contact your local water company to find out more. Please note that contact details can be found at the bottom of this update.
Please see the map and graph below for 12 monitoring locations within the Thames catchment.
Latest Results
Metaldehyde concentrations have remained below the drinking water standard at all 12 sites this week. The weather this week has been predominantly cold with showers. The cooler weather means that soils have remained moist and therefore any rainfall in the coming weeks could readily mobilise recent metaldehyde applications via runoff. If you need to make any further slug pellet applications this autumn please consider water protection and do not apply metaldehyde based pellets if heavy rain is forecast or field drains are flowing, and as always, follow pest practice guidelines (www.getpelletwise.co.uk).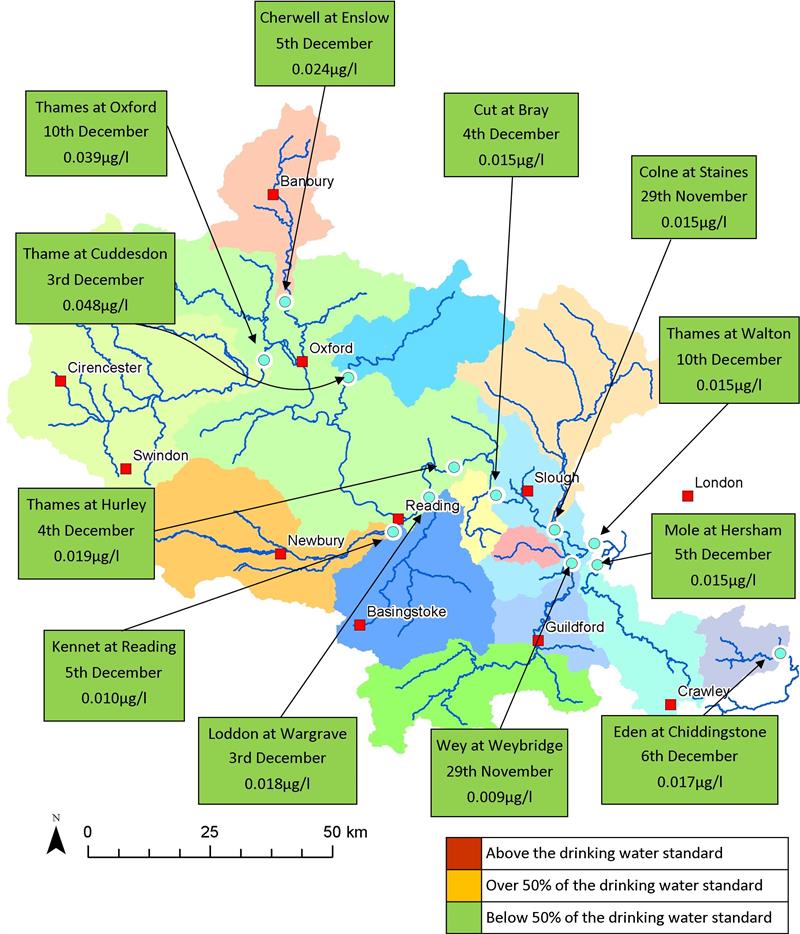 Focus on… Thames at Walton
Metaldehyde concentrations in the Thames at Walton have exceeded the drinking water standard almost every year since monitoring began in 2008, with a maximum concentration of 1.072µg/l recorded in autumn 2012, almost 11 times the drinking water standard. In autumn 2017, and so far this autumn, concentrations have remained below the 0.1µg/l standard.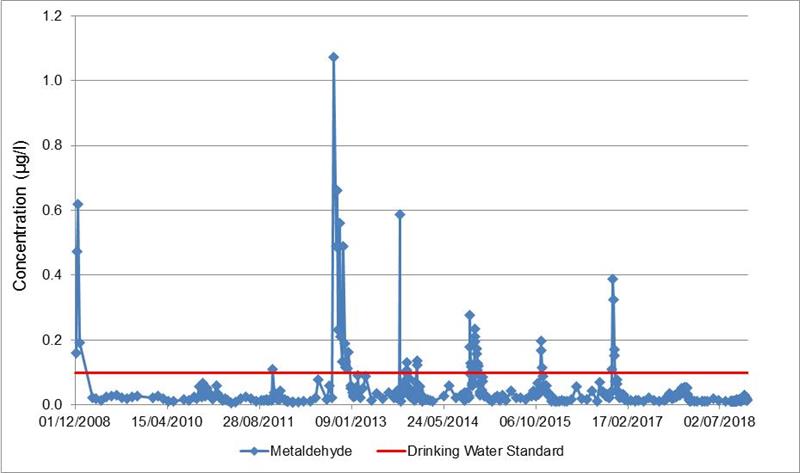 To find out more please contact:
Affinity Water: Q2F0Y2htZW50TWFuYWdlbWVudEBhZmZpbml0eXdhdGVyLmNvLnVr, SES Water: Y2F0Y2htZW50QHNlc3dhdGVyLmNvLnVr, South East Water: Y2F0Y2htZW50QHNvdXRoZWFzdHdhdGVyLmNvLnVr or Thames Water: Y2F0Y2htZW50Lm1hbmFnZW1lbnRAdGhhbWVzd2F0ZXIuY28udWs=