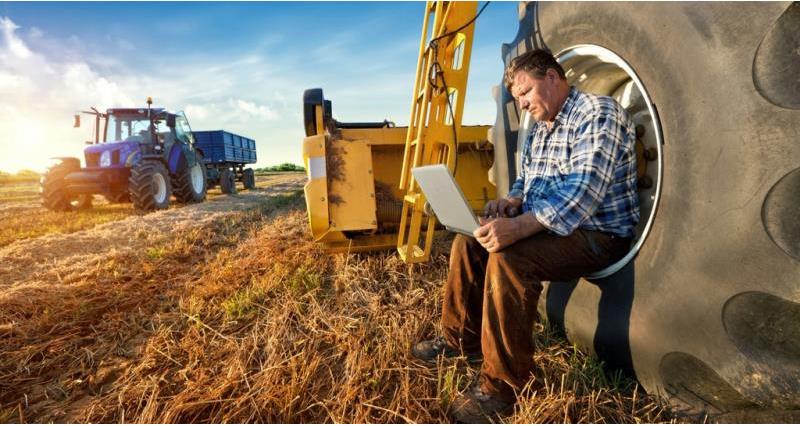 Mick Roberts, the Editor of Pro Operator magazine, is launching a new website specifically developed for sprayer operators.
Called Ei OPERATOR, the website offers essential informationto demonstrate best practice and thereby support sustainable agriculture, improve water quality and protect the environment. In association with the National Register of Sprayer Operators (NRoSO), the website will have a huge impact on delivering up-to-date and accredited training. "We want to provide high quality, online training, advice and information," Mick says, "with the aim of supporting every UK sprayer operator." Supported by industry leaders like Syngenta UK Ltd, one of the World's leading agrochemical and seed companies and Vicon, a leading machinery supplier, the website brings together a huge wealth of knowledge, experience and technology.
Free content for NRoSO members
Members of the National Register of Sprayer Operators (NRoSO) will be offered FREE, exclusive content; access to basic training with Continual Professional Development (CPD) points and advice to support UK sprayer operators. Members will simply log in using their NRoSO membership number. The City & Guilds NRoSO scheme have updated their CPD structure to allow members to get more CPD points on line.
Ei OPERATOR membership
By subscribing to the rest of the website, sprayer operators, will know exactly where to find the latest practical support, top tips and application advice. Full membership to Ei OPERATOR also gives access to additional online courses all with the new NRoSO CPD points available. Learn about Local Environmental Risk Assessments (LERAP) or test yourself on the effects of boom height, forward speed and nozzle selection when applying pre-em products. Keeping up to date and compliant couldn't be easier. Membership costs only £30 a year, offering real value for money.
Pro Operator magazine
Loved by sprayer operators, Pro Operator magazine will also feature as part of the website. By promoting subscriptions to the magazine beyond NRoSO members, it's readership will be enhanced and make it more visible to a wider market. Furthermore, new articles in Pro Operator itself, will be developed by additional content on the website, giving readers the chance to deepen their knowledge and understanding simply by logging on to the site.
With over 30 years' experience in farm machinery journalism, Mick's knowledge of the industry is exceptional. "Our market research tells us that our readers love Pro Operator and consider it essential reading" says Mick, "Our job is to expand on that by making information and training even more accessible."
Responsive to mobile devices and tablets, the team at EiO have made it as easy as possible for operators to access this extensive range of training and resources across the entire website.
Ei OPERATOR firmly believes they can support sustainable agriculture and the continued use of agrochemicals, whilst simultaneously ensuring professional advice and training protects the environment and improves water quality. "We take responsibility for promoting good stewardship and supporting sustainable agriculture - a partnership that perfectly reflects our business ethos, our role with industry partners and the relationship with our members" says Mick. "By enabling operators to make better decisions we will have a positive impact on application choices and overall compliance. In this way, everybody wins"