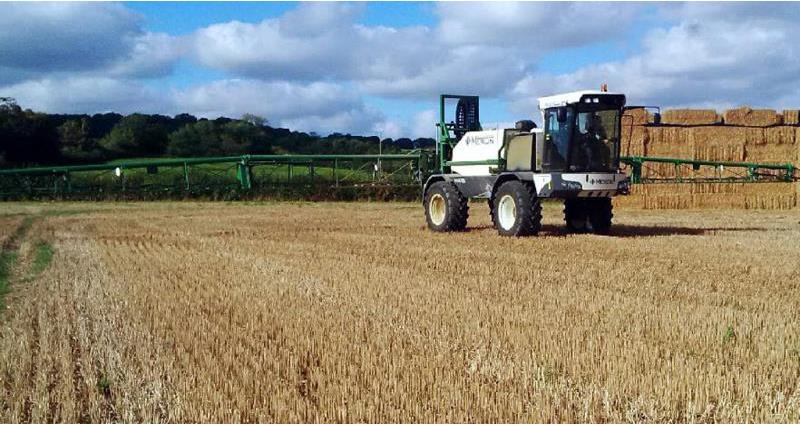 The European Commission is asking organisations and the public across Europe how well they think pesticide regulation is working – what do you think? – it's now your chance to have a say.
To ensure regulation is 'fit for purpose', a rolling programme of evaluations and fitness checks (REFIT) is now focussing on plant protection products (PPPs) and their residues, which are regulated in the EU by Regulation (EC) No 1107/2009 and Regulation (EC) No 396/2005. The Commission's REFIT evaluation aims to ensure EU legislation delivers results for citizens and businesses effectively, efficiently and at minimum cost. REFIT aims to keep EU law simple, remove unnecessary burdens and adapt existing legislation without compromising on policy objectives.
The Commission recognises that PPPs/pesticides are indispensable in agriculture, but also that their use involves risks. The main aims the EU policy on pesticides are to ensure a high level of protection of people, animals and the environment; to ensure a high level of protection of people regarding pesticide residues in food and feed; to improve functioning of the EU market for pesticides and food and feed; and to safeguard the competiveness of European agriculture and improve agricultural production.
The NFU thinks that while the Commission has more than delivered on protecting human health and the environment, it has neglected the last two aims, to the extent that its precautionary approach and the hazard-based nature of the current legislation has failed agricultural production and competitiveness. We believe that a scientifically-robust risk-based approach to regulation would strike a better balance for pesticides.
Farmers now have the chance to directly let the Commission know what they think about pesticide regulation by answering the public consultation. There are 23 tick-box questions and a further comments box, so it shouldn't take long to complete.
So, if you have a spare half hour over Christmas - please complete the survey and make sure the views of the farming community are well-represented. The public survey closes on 12 February.
:: The NFU is responding to a separate more detailed stakeholder survey, which closes before the end of the year.