- Membership categories: Farmer and Grower, NFU Pro, NFU Countryside
- Go back to our main membership pages
Eligible NFU Farmer & Grower, Pro and Countryside members can now get a discounts across the entire Volvo range of vehicles.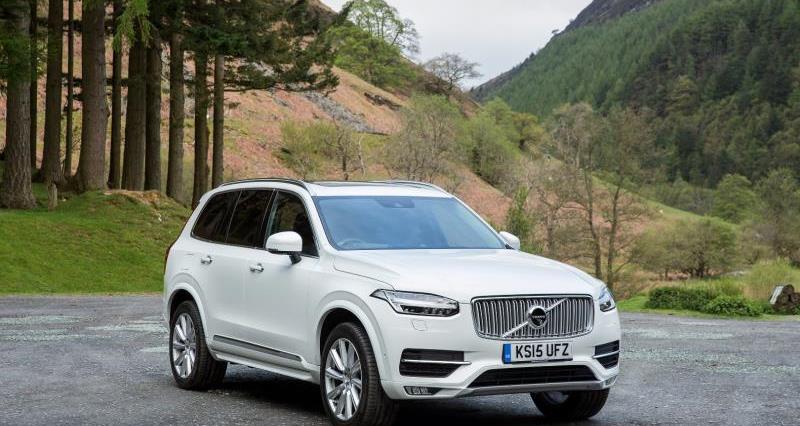 Grain tariffs, sugar beet yield, the price of animal feed and so on; they are all numbers essential to farming, but have little to do with cars. That's why the NFU has negotiated the best numbers for its members on the range of new Volvo cars, so you can focus on what really matters to you.
You can now get a NFU discount on top of the dealer discount, which can also be used with the finance and servicing offers, making this the best Volvo deal we've ever had. And as an added bonus, you also get free metallic paint across the range.
It really is possible to get it all, without compromise.
For more information on the Volvo range please visit www.volvocars.com/uk or alternatively there is also a dedicated NFU Volvo microsite available here (requires member login).
What models are included and what is the discount?
Discounts are available across the Volvo range* - To find out how much money you could save, please see our current discount document here (requires member login).
*Certain exclusions may apply, please refer to the current discount document for full details.
Eligibility
IMPORTANT: MEMBER ELIGIBILITY RULES APPLY - Please ensure that you have read the Terms and Conditions document here or call NFU CallFirst on 0370 845 8458 to see if you are eligible for a vehicle discount voucher.
How do I get my discount?
Call your relevant helpline to request a unique voucher (please allow up to 5 days for delivery by post):

Farmer & Grower - NFU CallFirst on 0370 845 8458

Countryside - Countryside Helpline on 0370 840 2030

NFU Pro - Pro Helpline on 0370 842 0600

Once the voucher is received it should be presented to an authorised dealer at the point at which the vehicle is ordered.

The vouchers expire 30 days after the date of issue and must be used before the expiry date.

The dealer will the apply the discount to the final order.