- Membership categories: Farmer and Grower, NFU Pro, NFU Countryside (membership of three months required in all cases)
- Go back to our main membership pages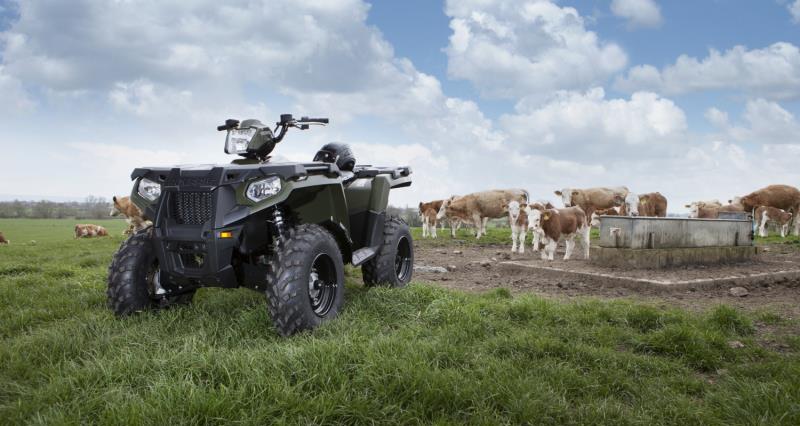 Polaris is a multi-national company, with over 50 years' experience in producing utility and working vehicles. New products are tailored specifically for the agricultural market – the competitive advantage is in the advanced technology. Polaris has many dealerships through England and Wales; located in each key agricultural area.
This is a unique programme, and exclusively available to NFU Members only
Whether you're looking for a new, all-terrain vehicle to use around your farm, or deciding on a replacement for your business, your membership gives you 5% off a new Polaris utility ATV or Ranger.
What is the offer?
Members can SAVE 5% off the list price (exc. VAT) off a new Polaris ATV or RANGER
This 5% is IN ADDITION to any deal you negotiate with the dealer


Why is the deal so great?
The 5% discount is over and above what you can negotiate with the Polaris dealer

Savings of up to £644


How do I get the discount?
Here's what other members think...
We have some land so buying the Polaris Ranger ATV has been perfect for us. The service was brilliant and the discount was even better, saving us nearly £400!
We have a great interest in the countryside so are delighted the member benefits are so relevant to our interests.
NFU Countryside member, Mr Johnston, Birmingham