The Specialist Advice Service offers NFU Farmer and Grower members support and guidance – and its free of charge.

The team consists of 18 advisers from a range of disciplines and backgrounds including solicitors and legal executives, housing, land estate management and of course farming and agriculture – their collective experience adds up to 280 years of offering advice and guidance over the telephone.

The team work closely with colleagues from the NFU Policy Team as well as Group Secretaries and County Advisers to make sure members receive high quality, meaningful advice and support.

As the team have various specialisms they are able to offer advice on a broad range of topics including:
employment
land
health & safety
planning
environment
legal
Claire Christon, Specialist Advice Service Manager said: "When a member has a problem or query, we want them to know we are just at the end of the phone to help and provide them with reassurance and guidance. Not only is the service free, in many cases our advice actually saves members money – by helping them avoid costly legal fees."

NFU Specialist Advisers are available between 8am – 6pm, Monday to Friday (excluding bank holidays). For more information call NFU CallFirst 0370 845 8458.
Who are your Specialist Advisers?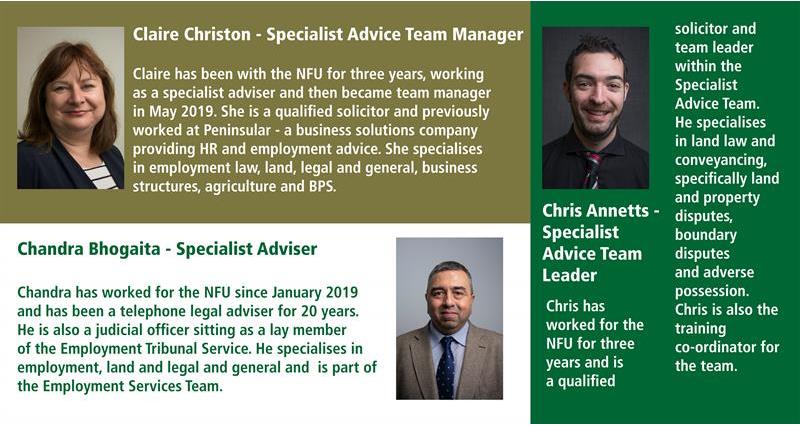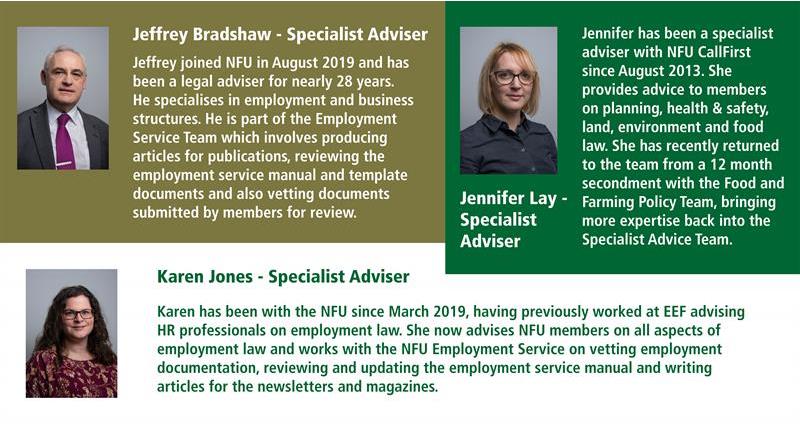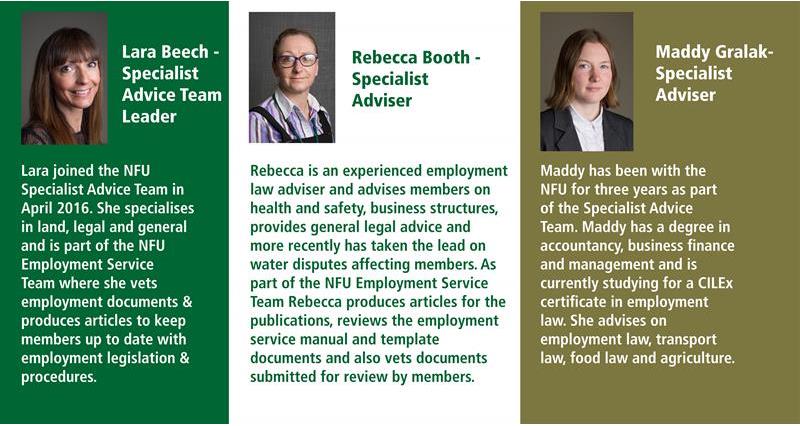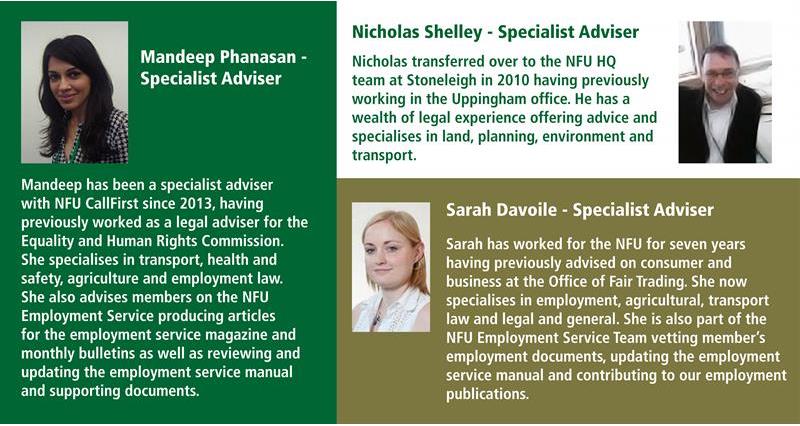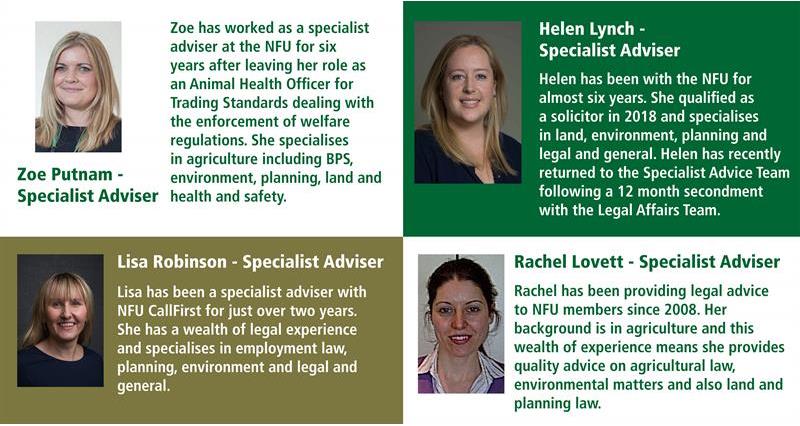 Our specialist advisers are available to answer calls between 8am – 6pm, Monday to Friday (excluding bank holidays).
For more information or to speak to one of our advisers please call NFU CallFirst on 0370 845 8458
Want a call back?
Visit our member activity page to fill out a contact form and one of our advisers will call you back.