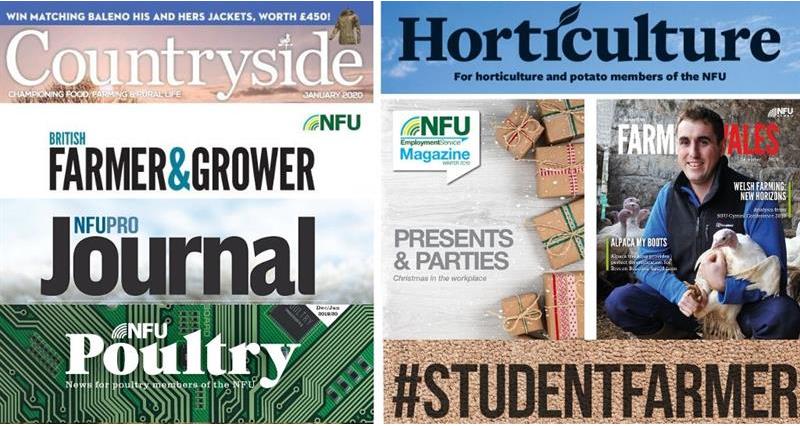 The scope of the publications produced by the NFU offers advertisers a great range of options when deciding who they want to target.
Whether marketing is aimed at farm businesses, consumers, online visitors or even students, the media sales team has a simple, effective and affordable solution.
Speaking with an authoritative voice, the NFU is a recognised and trusted voice in farming and the countryside and its magazines and websites are designed to resonate with their target demographic.
Click on the publication title below to find out more...
For more information call Alan Brown on 024 7685 8955.