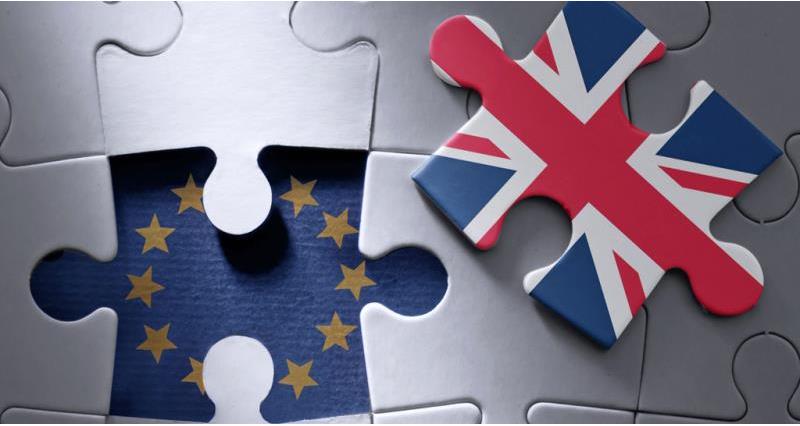 Last week's summit of EU leaders resulted in a new set of declarations that move the Brexit process another step forward. Months' of work on the EU approach to the future UK-EU relationship was signed off in a matter of minutes. As well as this, leaders gave a nod to a provisional agreement reached earlier in the week on a Brexit transition period. Ultimately "nothing is agreed until everything is agreed". But with a landing point starting to come into view, what could be some of the main implications for farming?
Sticking to the rules
At the beginning of last week the chief EU negotiator Michel Barnier and the UK's Brexit Secretary David Davis held a joint press-conference at which they announced agreement on a number of areas and, notably, a transition period. It would run from the UK's departure at the end of March 2019 and finish on 31 December 2020. During this time the UK would remain in the Single Market and Customs Union, avoiding disruption to trade. The continued participation would mean the UK applying all EU rules and decisions, though it would no longer be part of the EU's decision making process unless specifically invited on a case-by-case basis. UK experts on committees or ministers attending meetings may therefore be invited to give input, but would have no voting rights on any final decisions. The agreement foresees a joint committee to oversee the deal, and a way to settle disputes, but in effect the UK will be following the rules with no direct influence over them.
Moving away from the CAP
At the end of February Defra published a paper that outlines its views on a new agricultural policy to replace the Common Agricultural Policy (CAP). It describes how the Government could move English farmers away from the CAP through phasing out Direct Payments, starting as early as 2020. This could mean the phase-out commencing during the potential transition period, in theory conflicting with the stipulation for the UK to be bound by EU rules of which the CAP is a part. However, one article in the draft withdrawal agreement states that the specific EU regulation on direct payments would not need to be applied in the UK. This itself raises a number of questions which the NFU is examining, but it does open up the possibility of changes to direct payments – going beyond EU rules – while the UK is still participating in the Single Market.
Safeguarding citizens' rights
A significant part of the draft withdrawal agreement is dedicated to ensuring that EU citizens living in the UK, and UK nationals in the EU, have their freedoms and rights protected – including for their families. Last week's developments mean that these safeguards would be applicable during a transition period, too. Therefore EU citizens arriving up until the end of 2020 would be able to come as freely to live and work as those who arrive now. EU citizens already resident here will need to apply for settled status should they choose to stay, and those who arrive during the transition will also have to register within a certain time of arriving. However little else will materially change in the freedom of EU citizens to come and work in the UK until the end of 2020. This can be seen as a welcome development in providing some clarity for these people, many of whom carry out valuable roles on farms and in the food supply chain.
New UK trade deals
The draft withdrawal agreement currently allows for the UK to continue to participate in existing trade agreements during the transition period, subject to agreement with the other countries involved. It also goes further and allows for the UK to negotiate, sign and ratify new agreements during this period. However, it is made clear that such deals can only be done if they do not come into force during the transition. The NFU believes it is important the UK's potential ability to work up trade deals with new countries during any transition does not preclude a comprehensive, long term trade deal with the EU that will also be negotiated during this time. Ensuring free and frictionless trade as possible with the EU is a priority for the food and farming sector. Beyond this, the NFU has already set out how a UK trade policy could be pursued for the benefit of UK farming and consumers.
Looking to the future
At the summit, EU leaders formally endorsed the guidelines for how the EU should negotiate with the UK on a future relationship, which would take effect after the transition period. Although both sides want the eventual agreement to cover a wide variety of areas, a key part of it will be a Free Trade Agreement to cover existing trade in goods and, as far as possible, services. The EU has already expressed that this can never allow trade to be as free as membership of the EU allows, but has stated that it should be a "balanced, ambitious and wide-ranging free trade agreement". Other issues very relevant to food and farming will be customs arrangements that minimise checks of goods at borders and cooperation on plant and animal health checks and food safety standards. Overall for farming we can expect even a very comprehensive agreement to lead to some frictions in trade compared to now, but on the whole trade flows could remain largely the same, thus helping to keep farm incomes stable.
Where next?
Talks on the future relationship will now commence in earnest and the remaining withdrawal issues still need to be ironed out. One significant obstacle for progressing further is how the border between Ireland and Northern Ireland should be dealt with. Both sides wish to avoid a border that requires physical infrastructure to check goods and people as they cross. However, no solution has yet been posed that both sides can endorse.