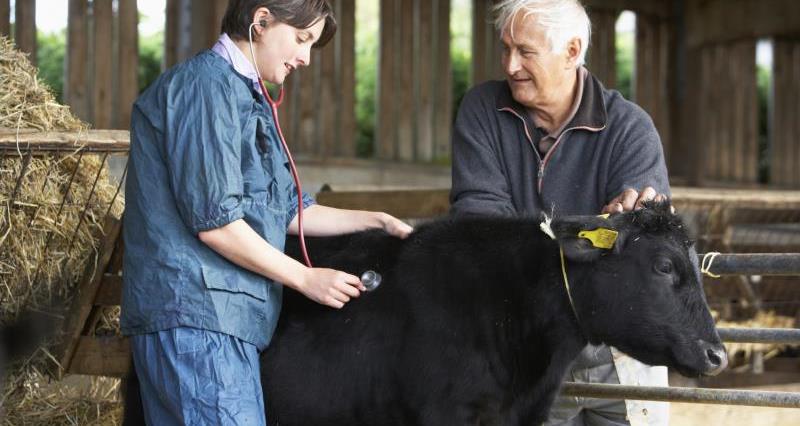 The Government must commit to a science-led approach and robust legislation to enable farmers to maintain the integrity of British food production systems beyond Brexit, according to the NFU.
The news comes as the House of Lords EU Energy and Environment Sub-Committee published its report Brexit: plant and animal biosecurity.
The devastating impact of diseases such as foot and mouth and Dutch Elm highlight the importance of effective biosecurity measures. The systems and processes currently in place in the UK to maintain biosecurity derive from our membership of the EU; the Committee has considered what will happen when the UK leaves the EU and identified a number of gaps that could put the nation's biosecurity at risk.
Over the course of its inquiry, the Committee heard evidence from academic experts, practitioners, conservation organisations and representatives from Defra.
NFU director of policy Andrew Clark said: "The House of Lords report correctly highlights the risks of an unplanned Brexit for animal and plant health. It's vital that the Government redoubles its efforts by working with farmers, food chain and regulators to maintain the integrity of production systems in the UK. In doing so the Government should commit to a science-led approach with a fit-for-purpose enabling legislation, together with effective border controls to retain the UK's high health status.
"We support the report's call for clarity on the implementation of EU Animal Health Law and the recommendation that there needs to be the ability to retain and recruit sufficient veterinary resource to maintain UK biosecurity post-Brexit. It's also clear that ports and borders must be supported sufficiently to ensure there is no disruption to the movement of goods.
"Trade is a critical issue for the farming sector and as negotiations on new trade deals take place, it is crucial to remember that the EU is our largest trading partner and securing free and frictionless access to that market must be a priority for the UK Government.
"As we leave the EU there will be significant opportunities to increase plant biosecurity. However, we need to balance effective risk-based biosecurity with access to imported plant material and also work towards replacing this with domestic production.
"Surveillance information is integral to informing the plans to prevent, eliminate and eradicate disease. We support the continued participation in EU disease notification systems and development of the UK replacement for the EU TRACES system."