NFU President Minette Batters highlights the high-level meetings the NFU has had with the Prime Minister Theresa May about the future of British trade as we exit the EU.
In her column for the August edition of British Farmer & Grower magazine, due to arrive with members on 19 July, Mrs Batters writes:
On Thursday 28 June, NFU Director General Terry Jones and I met with the Prime Minister, in her office at 10 Downing Street.
We discussed seasonal labour, trade and standards, and future agricultural policy. Following this meeting I wrote to the Prime Minister to reiterate why a robust trade policy was needed to ensure that high British farming standards were not undermined.
The timing was crucial. We knew the Prime Minister would be meeting her Cabinet to agree the government's negotiating position, so it was vital that we landed some big messages for British farming.
One week later, following a Cabinet meeting at Chequers, Mrs May announced that her government would be proposing to the EU a free trade area for goods with a common rulebook for all goods including agri-food.
The Cabinet's decision was vital for British farming. I am grateful that the Prime Minister seems to have made a significant breakthrough that will give British farmers the certainty to plan properly.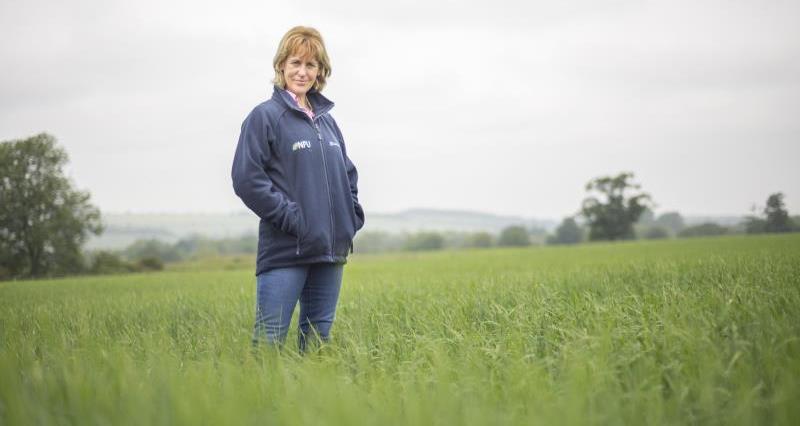 When Mrs May and I talked at the end of June our discussion on trade centred around my greatest concern, that the UK government did not seem to have a united view on our future trade policy, and how we can ensure our high standards of production - valued by the public and farmers alike - will be protected.
We need firm and clear safeguards in place, with legal underpinning to ensure food produced overseas is not produced to lower, cheaper standards which would put farmers and growers at a competitive disadvantage, while also undermining choice and safety for the public.
I compared food to cars, making the case that no government would want to see a two tier car market. For example, imagine people on lower incomes being told they could have cheap cars, but they'd not be as safe, and would have higher emissions. For those people who could afford to spend more, they could have safe cars with low emissions. This approach would clearly be unacceptable to society as well as all political parties. I am adamant that food should be no different.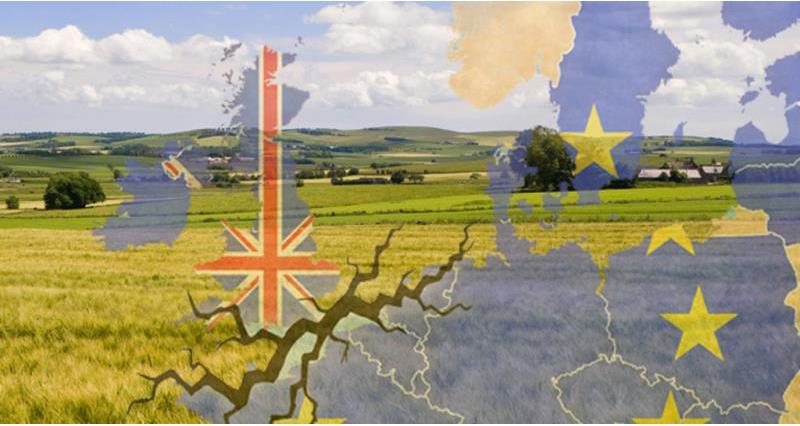 The upcoming Trade and Agriculture Bills will be an opportunity for us to put down amendments to pave the way on the legislation for this to happen. I would urge you to have this very conversation with your MP.
On Domestic Agriculture Policy we had a wide ranging discussion, and the PM asked me what I would most like to see going forwards. My response was that the NFU wants to see a world class food and farming sector that traded fairly and remained the number one supplier of choice to the UK food market. We want a food and farming sector that fulfils the UK government's ambition to grow more and sell more British food at home and abroad.
What I don't want to see is a National Park type approach, that didn't value food production alongside farmers' ability to care for the environment. An industry suspended in aspic, propped up by the welfare state, would not achieve the thriving, profitable farming businesses that we all want to see in the future.
Brexit also has big implications for both permanent and seasonal workers. But the NFU has always been clear that we don't see seasonal workers as a Brexit issue. Indeed, we've been discussing the need since 2011.
With some substantial horticultural businesses in her constituency, the PM is well aware of the widespread concern about access to seasonal labour, but frustratingly she's still determined to wait for the next round of Migration Advisory Committee analysis to come to light in September.
Meetings with the Home Office are ongoing and I would strongly urge all our growers to keep the pressure up on their local MPs.
See also: