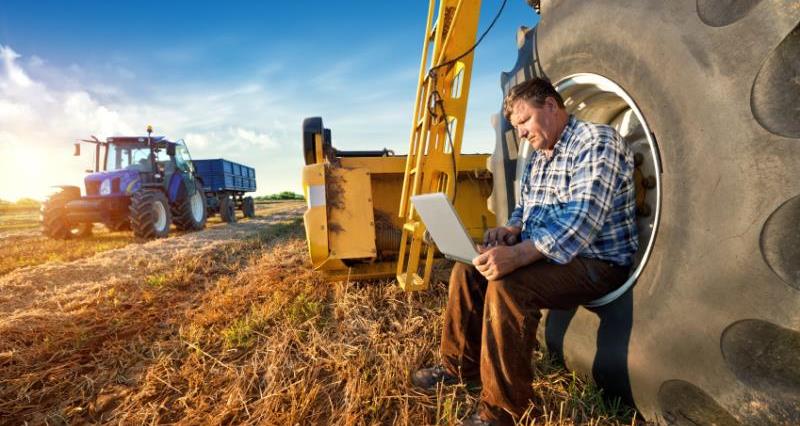 The NFU's senior planning and rural affairs adviser, Suzanne Clear, writes:
The government has put a lot of money into fibre broadband, which can bring superfast speeds via a cabinet, but going forwards there is going to be more emphasis on fibre straight to the business or home.
For a farmer this could be really useful as broadband speed won't be slowed down by copper wires, but there does have to be a fair bit of infrastructure and cost to providing 'full fibre'. Not a lot of this technology is currently being delivered to farms at present unless the farmer can afford to pay a lot more.
The NFU is lobbying for this to change. We are concerned that the government's Industrial Strategy should prioritise farming as a business sector and ensure that it gets the infrastructure it needs, whether that is full fibre or one of the other broadband technologies or via mobile networks. For farming fifth generation broadband services could deliver an innovative revolution, research is already underway in Germany and the USA but if the government is not prioritising 5G for farming how will it happen in the UK?
The NFU is responding to a Call for Evidence 'Extending Local Full Fibre Networks' which looks at how government could help boost broadband roll out by fibre optic cables. The consultation explores how the Chancellor could chose to spend some of the £1bn broadband investment he promised in the Autumn Statement to bolster digital infrastructure with 5G and fibre networks.
The NFU will be highlighting how the Chancellor should be providing incentives for companies to focus on connecting farmers and rural communities across England and Wales, especially given most farms have missed out on any of the government investment to-date and cannot get an affordable connection to superfast services. March 8 is the date the Chancellor could make a difference for British farmers and growers.
Any money the Chancellor allocates will be delivered by local partnerships, likely to be whoever delivers the superfast broadband scheme now. So now is a good time to make sure local councillors and MPs know why they should be supporting a wider broadband rollout that could deliver for farming businesses. For example this could include a new business connection voucher for small businesses, but this would only make sense if farmers were eligible to apply.
More information on this consultation is available here. Whilst the initial consultation deadline is 31st January the discussion will definitely continue after then so please get involved if you get a chance.