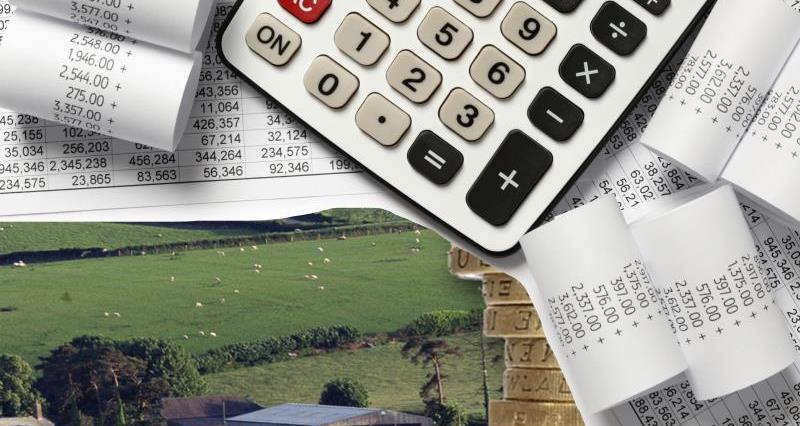 The NFU's policy and commodity advisers are working to provide up to date advice on the issues impacting members as a result of the coronavirus outbreak.
The information on this page outlines the £330bn emergency rescue package announced by Chancellor, Rishi Sunak MP on March 17 2020. It also includes other measures announced since that date.
This information will be updated regularly and is summarised in this briefing - Government support for businesses and other financial measures (updated 31 July).
Last updated: 5 Jun 2020
Looking for more advice? These pages contain more information related to COVID-19:
Farm business concerns Public rights of way Fly-tipping Environment and rural issues Wellbeing on farm Supply chain issues
Job retention scheme
On Friday 27 March 2020, the government published outline guidance on the Job Retention Scheme put in place by Rishi Sunak. In summary, the scheme is a temporary arrangement from 1 March 2020 under which employers are able via an online portal to claim 80% of an employees' usual monthly wage costs, up to £2,500 a month, plus the associated Employer National Insurance contributions and the minimum automatic enrolment employer pension contributions on that wage. The employee in turn is 'furloughed' (i.e. placed on a leave of absence) and unable to do any work for the furloughing employer or any linked or associated business.
Please note: Employers can claim for employees that were on the payroll on 19 March 2020 where a RTI return had been made for that employee on or before this date. As originally set out in guidance the employee would need to have been on the payroll as of 28 February 2020. The new date still pre-dates the Chancellor's announcement of the scheme so this will help guard against fraudulent claims but will mean more workers are potentially eligible.
The guidance and rules around the scheme have been updated several times in the intervening weeks with:
The latest employer, employee and calculation guidance being available on Gov.uk and a step by step guide having been produced.
The online portal for making claims now open (as of 20 April 2020).
The timeframe for the scheme's operation having been extended from 31 May 2020 to the end of June 2020.
Amongst some of the more recent updates some clarity has now been given around how furlough sits together with annual leave and SSP, as well as how workers who are in particularly vulnerable groups and who are shielding should be treated. These points and more are covered extensively in this detailed FAQ produced by the NFU's in-house Specialist Advice Team.
This unprecedented government support for workers and business is welcome in such uncertain times, as is the confirmation that has now been gained that furloughed workers can take up new paid employment for a new employer. Indeed, this is a significant NFU win as it will enable furloughed workers to help fill gaps in agriculture and horticulture this season and in turn, ensure our sector can continue delivering high quality, high welfare food to the nations plate. Essentially, provided there are no existing employment contract restrictions preventing a worker from taking on a second job, or any such restrictions are lifted by the original employer, workers are able to take on new secondary employment for a different employer. The new employer should complete a starter checklist form and if the employee is furloughed from another employer, Statement C on this form would need completing.
The furlough scheme will finish at the end of October. From August, employers must pay National Insurance and pension contributions, then 10% of pay from September, rising to 20% in October. Also, workers will be allowed to return to work part-time from July, but with companies paying 100% of wages.
Job Retention Scheme – fraud and scam alert
As well as urging people to report any concerns of fraudulent employer claims, HMRC have highlighted that scammers are trying to generate scams connected to the Job Retention Scheme. Members and their employees are therefore urged to be vigilant.
Specifically, HMRC have said:
"Scammers text, email or phone taxpayers offering spurious financial support or tax refunds, sometimes threatening them with arrest if they don't immediately pay fictitious tax owed. We have published information on how to recognise genuine HMRC contact, how to avoid and report scams and examples of phishing emails and bogus HMRC contact on Gov.uk. Forward suspicious emails claiming to be from HMRC to cGhpc2hpbmdAaG1yYy5nb3YudWs= and texts to 60599. If you think you've fallen victim to a scam, contact your bank immediately and report it to Action Fraud."
---
Coronavirus Business Interruption Loan Scheme (CBILS)
6 May 2020: The Chancellor has announced the coronavirus Bounce Back Loan Scheme, due to be launched on 4 May, which is particularly relevant for farm businesses.
The Bounce Back Loan scheme will help small and medium-sized businesses to borrow between £2,000 and £50,000.

The government will guarantee 100% of the loan and there won't be any fees or interest to pay for the first 12 months.

Loan terms will be up to six years. No repayments will be due during the first 12 months. The government will work with lenders to agree a low rate of interest for the remaining period of the loan.

The scheme requires filling in a two-page self-certification form online.

Government to agree a low standardised level of interest for the remaining period of the loan.

You can apply for a loan if your business:

is based in the UK

has been negatively affected by coronavirus

was not an 'undertaking in difficulty' on 31 December 2019

If you've already received a loan of up to £50,000 under CBILS and would like to transfer it into the Bounce Back Loan scheme, you can arrange this with your lender until 4 November 2020.
The CBILS scheme went live on Monday 23 March and will initially run for six months. This scheme is targeted at small and medium sized enterprises (SMEs) who have an annual turnover of no more than £45m. It can provide facilities of up to £5m for smaller businesses across the UK who are experiencing lost or deferred revenues, leading to disruptions to their cash flow. Further details are available from the British Business Bank.
The CBILS is now live with the agriculture sector included for eligibility, but on reduced terms in regard to the amount you can borrow due to State Aid rules. We would advise that you get in touch with your lender in the first instance to establish eligibility and discuss your business proposal to avoid further delay.
CBILs supports a wide range of business finance facilities, including:
Term loans
Overdrafts
Invoice finance
Asset finance
On 3 April, the Chancellor strengthened the scheme:
All viable small businesses affected by COVID-19, and not just those unable to secure regular commercial financing, will now be eligible should they need finance to keep operating.
The government is also stopping lenders from requesting personal guarantees for loans under £250,000 and making operational changes to speed up lending approvals. The government will continue to cover the first twelve months of interest and fees.
For loans over £250,000, personal guarantees will be limited to just 20% of any amount outstanding on the CBILS lending after any other recoveries from business assets.
The number of providers of the CBILS continues to grow and new alternative finance lenders are being accredited under the scheme creating more choice and diversity of supply for smaller businesses. More updates to follow.
On 27 April:
Changes being introduced to ensure that lenders have the confidence they need to process finance applications quickly, including removing the per lender portfolio cap for the government guarantee, and changing the viability tests that so that all banks will need to assess is whether a business was viable pre COVID-19. It's positive to see this requirement has been removed with the emphasis now on historical viability. This is an encouraging development as this was a barrier for some farmers in accessing the loans.
The Chancellor launched the coronavirus Bounce Back Loan on 4 May, which is particularly relevant for farm businesses.
The Bounce Back Loan scheme helps small and medium-sized businesses to borrow between £2,000 and £50,000.
The government guarantees 100% of the loan and there won't be any fees or interest to pay for the first 12 months.
Loan terms will be up to six years. No repayments will be due during the first 12 months. The government will work with lenders to agree a low rate of interest for the remaining period of the loan.
The scheme requires filling in a two-page self-certification form online.
Government to agree a low standardised level of interest for the remaining period of the loan.
You can apply for a loan if your business:

is based in the UK
has been negatively affected by coronavirus
was not an 'undertaking in difficulty' on 31 December 2019

If you've already received a loan of up to £50,000 under CBILS and would like to transfer it into the Bounce Back Loan scheme, you can arrange this with your lender until 4 November 2020.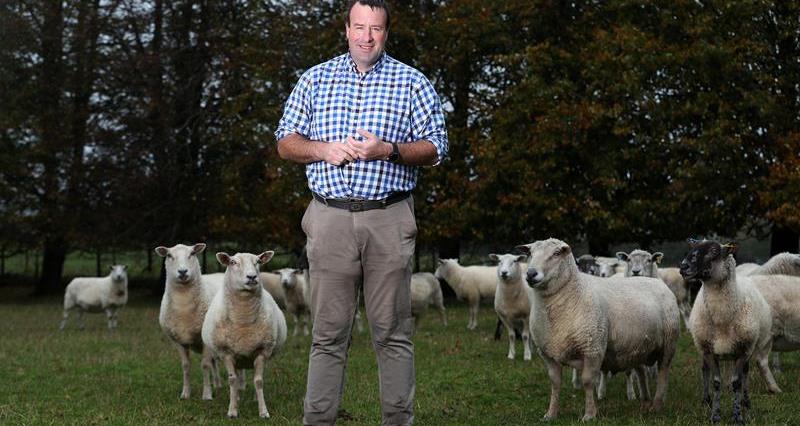 NFU Deputy President Stuart Roberts (pictured above) said:
"This announcement is a positive step for many farm businesses that had previously been struggling to access the CBILs scheme. We engaged with the Treasury directly on improving scheme accessibility by speeding up the application process, improving viability tests and increasing the loan guarantee to 100% and it is encouraging they have listened to these concerns.

"Additional changes such as a new low standardised level of interest will also help remove significant blockers to the scheme and we look forward to seeing the detail.

"There is no doubt these changes will increase the speed banks can lend but we still have concerns that the loans remain inaccessible for larger impacted businesses and we would urge the Treasury to consider how the scheme may develop to include some of those businesses.

"Taking on new debt during this challenging and uncertain period is a difficult step for businesses and therefore we must continue to assess how they can be further supported by enhancing the affordability of such loans through extending the repayment period."
---
Other government backed guaranteed loans
Covid Corporate Financing Facility (CCFF). Lending facility for large businesses to provide low cost commercial paper. This is a type of short term unsecured debt to help with the short term liquidity of large corporates. Positive measure which could help provide more resilience to the supply chain, however it is still a debt and there will be concerns on the ability of businesses to service these debts if there is a significant economic fallout.
Coronavirus Large Business Interruption Loan Scheme (CLBILS). Business interruption loans for large businesses will provide a government guarantee of 80% to enable banks to make loans of up to £25 million to firms with an annual turnover of between £45m and £500m. This will give banks the confidence to lend to more businesses which are impacted by coronavirus but which they would not lend to without CLBILS. Loans backed by a guarantee under CLBILS will be offered at commercial rates of interest. Further details of the scheme will be announced later this month.
---
Business rates relief
In the March Budget 2020 the government announced they would be increasing the Retail Discount for Business Rates from 1/3 discount to 50% for eligible businesses with Rateable Values below £51,000. Further announcements in connection with COVID-19 have extended this to 100% relief for this period. They have also made further extensions to the scope of the discount meaning that other sectors such as hospitality and leisure can also benefit. The discount will also be for all businesses falling within these sectors regardless of rateable value.
All hospitality, retail, leisure and nursery businesses (including pubs) irrespective of rateable value have been granted a 12-month business rate holiday for the whole tax year 2020-2021 (i.e. the retail discount will be 100%). This applies for each eligible property. Local Councils will be identifying which businesses are eligible for the relief. Properties that will benefit from the relief will be occupied properties that are wholly or mainly being used:
As shops, restaurants, cafes, drinking establishments, cinemas and live music venues
For leisure purposes
As hotels, guest houses and boarding premises and self-catering accommodation.
---
Statutory Sick Pay (SSP) reimbursement
This is for small and medium sized businesses (SMEs). SMEs will be able to reclaim SSP for sickness absence due to COVID-19. The refund will cover up to two weeks SSP per eligible employee. Employers with fewer than 250 employees will be eligible (as of 28th February 2020). Employers will not be required to provide a GP fit note but will need to maintain a record of staff absences. The repayment mechanism will be announced in due course. The weekly rate has been increased to £95.85.
---
Self-assessment (income tax)
Support is being provided to businesses during the coronavirus pandemic by deferring self-assessment for the self-employed for six months. This applies to the second payment on account for 2019/20 due on 31 July 2020. This is now deferred until 31 January 2021 and no interest will be charged during the deferral period. The deferral does not apply to those that are in self-assessment but are not self-employed. No application is required as it is mandated automatically. However, self-assessment returns should still be filed by their due date and it is still recommended to file the 2019/20 return as soon as possible after 5th April 2020, particularly if your income decreased in the year.
---
Value Added Tax (VAT)
VAT payments have been deferred by three months. VAT registered businesses should still continue to file their VAT returns by the due date. Any businesses that have a direct debit for payment of their VAT and wish to defer payment will need to cancel it before the original collection date. The deferral for VAT payments applies from 20 March 2020 until 30 June 2020. All VAT registered traders are eligible. This is an automatic offer and no application is required. Businesses will not need to make a VAT payment during this period. HMRC has recently updated its guidance on the deferral of VAT payments.
---
Hardship Fund
Local authorities will have access to a new £500m Hardship Fund to support economically vulnerable people and households. This is mainly through providing Council Tax relief during 2020 and 2021. Councils will also be able to use the funding to provide discretionary support to vulnerable people through Local Welfare Schemes. This is in addition to the £1.6bn of additional funding for councils to increase support for adult social care and for the most vulnerable.
---
Grant funding
As part of its response to COVID-19 and the business financial support package, the government has made three different types of grant funding available to businesses.
The Small Business Grant Fund and the Retail, Hospitality and Leisure Grant Fund were announced in March and the Local Authority Discretionary Grant Fund or Top-up Grant was announced at the beginning of May.
The Chancellor announced these grants as a means of providing support with cash flow and fixed costs during the lockdown period where many businesses would be forced to close their premises or operations. The guidance to local authorities in administering these grants states that 'this grant scheme will offer a lifeline to businesses who are struggling to survive due to the coronavirus shutdown'.
Grants for the self-employed
Direct financial support will be provided to self-employed individuals who have been affected financially by COVID-19 in the form of a grant. This is not a loan and is not repayable. It will however be subject to Income Tax and National Insurance contributions.
The grant is only open to those with total self-employed earnings below £50,000 and where those earnings account for more than half of their total income.
---
Other support:
Universal Credit Standard Allowance and Working Tax Credit basic element for next 12 months increased by £1,000 a year. Self-employed people can also access universal credit at rates equivalent to statutory sick pay for employees.
Mortgage lenders will offer three-month mortgage holidays to those affected by COVID-19.
---
Tenancies: Protection from eviction
Business tenancies
The Government has announced that the Coronavirus Bill will contain provisions to protect commercial business tenants under the Landlord and Tenant Act 1954 from eviction for non-payment of rent due to coronavirus. The protection is intended to last until 30 June 2020. The provisions proposed do not apply to agricultural tenancies under the Agricultural Holdings Act 1986 or Agricultural Tenancies Act 1995. The current proposals may affect NFU members in two ways:
Members who have diversified and occupy the diversified property under a non-agricultural business tenancy will qualify for the protection.
Members who themselves are landlords to commercial business tenants will not be able to enforce possession up until 30 June 2020.
High Court proceedings commenced before the date the Bill becomes an Act of Parliament and comes into force will ensure that a tenant does not have to give up possession before the 30 June. Likewise, proceedings to enforce a right of re-entry or forfeiture for non-payment of rent, commenced in the county court before the date the Act comes into force will not be enforceable until 30 June.
Residential tenancies
The government has announced a package of measures to protect residential renters and landlords affected by coronavirus. As a result, no renter in either social or private accommodation will be forced out of their home during this difficult time.
Emergency legislation will be taken forward as an urgent priority so that residential landlords will not be able to start proceedings to evict tenants for at least a three month period. As a result of these measures, no renters in private or social accommodation needs to be concerned about the threat of eviction.
Recognising the additional pressures the virus may put on residential landlords, the three month mortgage payment holiday will be extended to landlords whose tenants are experiencing financial difficulties due to coronavirus. This will alleviate the pressure on residential landlords, who will be concerned about meeting mortgage payments themselves, and will mean no unnecessary pressure is put on their tenants as a result.
At the end of this period, residential landlords and tenants will be expected to work together to establish an affordable repayment plan, considering tenants' individual circumstances.
---
Company accounts filing extension
Any limited company that is affected by the impact of COVID-19 and cannot file their annual accounts by the filing date can now apply for a three month extension. Companies must send the application to Companies House before the normal filing deadline. It should include a full explanation of why the extension is needed. Companies that have already extended their filing deadline, or shortened their accounting reference period, may not be eligible for an extension. If an extension is not applied for and the accounts have been filed late, an automatic penalty will be imposed. The Companies House registrar has very limited discretion to not collect a penalty if this is the case.
---
Annual leave carry over
Employees who cannot take all their annual leave due to the coronavirus pandemic will be able to carry it over for two years. The regulations will allow up to 4 weeks of unused leave to be carried into the next 2 leave years, easing the requirements on business to ensure that workers take statutory amount of annual leave in any one year. Where it is not reasonably practicable for a worker to take some, or all, of the holiday to which they are entitled due to the coronavirus, the regulations will allow up to 4 weeks of unused leave to be carried into the next 2 leave years. This will ease the requirements on business to ensure that workers take statutory amount of annual leave in any one year.
---
Proposed support for credit borrowers
The Financial Conduct Authority (FCA) has proposed a range of targeted temporary measures designed as a stop-gap to quickly support users of certain consumer credit products who are facing a financial impact because of the exceptional circumstances arising from coronavirus. If approved they will come in to force by April 9th and include a temporary payment freeze on loans and credit cards where consumers face difficulties with their finances as a result of coronavirus, for up to three months. This will include an interest freeze on overdrafts up to £500 will be charged at zero interest for up to three months. It will also ensure consumers using any of these temporary measures should not have their credit rating affected because of this.
---
De minimis aid schemes – employment allowance from 2019/20
From April 2020 Employment Allowance (EA) eligibility will be restricted to employers with an employer National Insurance Contributions (NICs) liability under £100,000. As a result, the EA will be subject to de minimis state aid restrictions. In essence when employers claim the EA they will be confirming that they have checked and have space in their de minimis state aid ceiling(s) to accommodate the EA (£4,000 from April 2020). When an employer receives state aid they should be notified and told whether it is state aid (as part of a notified scheme), or de minimis state aid. State aid that is not de minimis state aid doesn't count towards the relevant de minimis ceilings, so can be discounted for the purposes of determining eligibility for the EA. Most employers can receive up to €200,000 of de minimis state aid over a three-year rolling period. Employers in the agriculture, aquaculture and fisheries, or road haulage sectors have lower thresholds (€20,000, €30,000 and €100,000 respectively). Agricultural and fisheries sector ceilings are lower as those sectors can receive regular payments of aid, but this is not de minimis state aid, and does not count towards the de minimis of €20,000 for EA purposes.
The NFU has been in contact with both Defra and HMRC and is not aware of any agricultural subsidies that count as de minimis state aid for this purpose. As indicated above if a payment is de minimis state aid the awarding authority should have provided written notice of this to the recipient. Examples of agricultural grants and subsidies that should not count towards this de minimis level include Basic Payment Support of all types (BPS), Entry level stewardship (ELS), and RDPE Productivity grants (unless otherwise notified). This means that most NFU members with NICs liability under £100,000 should be eligible for the EA.
---
Government guidance to help businesses
Several documents were produced by the government on 11 May to help employers get their businesses back up and running and workplaces operating safely.
NFU members can read a briefing on government support for business and interaction with state aid rules here. This briefing was updated on 11 May 2020.
Issued by the Department for Business, Energy & Industrial Strategy:
The NFU saw a draft version of this guidance the week prior to its release and submitted comments to government.
The following documents are issued by the Cabinet Office:
More detailed briefings on some of the topics are above or will be published in due course.