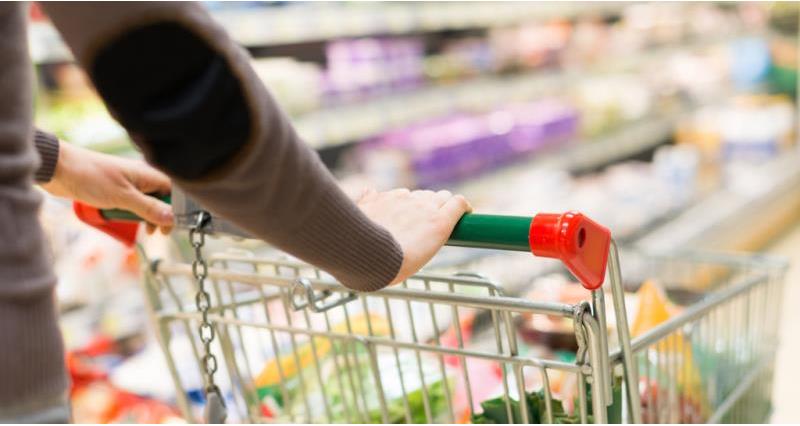 While the whole country faces uncertain times, certification bodies, UKAS, Defra and UK farm assurance schemes are working to ensure our industry upholds its credibility and reputation while ensuring our food systems and traceability systems remain robust.
Here, the NFU's food chain team provides a brief summary on the current position of UK assurance schemes. This will be regularly updated as the situation develops.
Updated 2 October:
It is important to remember that while we face challenging and uncertain times, we must continue to meet the standards which we are proud to produce to. Now more than ever, it is critical to ensure the reputation of our industry is maintained. Therefore, while assurance schemes are suspending inspections for the health and safety of everyone, members must ensure they continue to meet the standards required.
Red Tractor position regarding farm, market, collection centre and haulier schemes
Red Tractor has temporarily suspended all physical inspections, across all schemes including the FSA and other enforcement bodies that Red Tractor have earned recognition arrangements with until further notice. This also includes unannounced audits.
Red Tractor has worked with certification bodies to develop and trial a new protocol for remote assessments. For further information, please click here to go to the Red Tractor website. In the coming weeks we will see this protocol being rolled out to members due an assessment and for new members who need to be assured to supply new customers.
This does not affect your annual membership renewal of your certificate. You should seek to renew your certificate as normal.
If you require stickers, you should follow the normal procedure and contact your certification body which will provide these.
Other schemes
Red Tractor meat and poultry processing inspections: From Wednesday 25 March, Red Tractor suspended all physical Red Tractor meat and poultry processing inspections and traceability challenges (TC) until further notice.
In order to maintain certification to the Red Tractor Meat and Poultry Processing Scheme and/or to maintain a Red Tractor Licence, the certification body will, in accordance with UKAS requirements and in line with BRCGS, require that an announced remote assessment/TC takes place. From 4 June there will be a roll out of the remote assessment protocol for members due an assessment. Further information is available by clicking here.
FSA: The FSA continues to carry out inspections for high risk sites.
BRCGS: BRCGS have updated their guidance to balance staff and consumer safety whilst maintaining supply chain fluidity. BRCGS will expect sites and certification bodies to follow any government guidance in place for the region or country applicable. Over the course of the last few months, BRCGS have launched a number of initiatives either as temporary solutions or permanent new options for certification based on experience from the use of new technologies. Click here for more information at the BRCGS website.
RSPCA Assured: From 1 June, members in England due an assessment will be offered the opportunity to take part in a 'contactless' assessment. These will only be carried out with mutual agreement from both the assessor and member and will not be mandatory. Virtual assesments are still available to those unable to have an in-person assessment. Click here for further information.
SALSA: If your SALSA Audit has been postponed you need to apply for an extension to your certificate. For more information please watch the video found here or visit here. Now that the suspension period has ended, SALSA are planning onsite audits and visits, subject to a risk assessment carried out by the auditor. However, SALSA anticipate that some restrictions will persist for the foreseeable, therefore the 3 Stage Audit process remains an option for businesses who are unable to accept visitors. Please find more information on the options available to you here.
LEAF Marque: LEAF and LEAF Marque have taken the immediate decision to suspend all physical LEAF Marque audits and moving to a remote assessment phase. LEAF Marque will commence remote assessments from 1 May 2020. Please see the updated policy for details. For guidance on conducting a LEAF Marque Remote Assessment please see the Remote Assessment Protocol and Flow Chart. Please click here to contact your certification body in the first instance.
Lion Code: NSF have developed a system of working that is intended to keep members and assessors safe by delivering audits via a full livestream, real time, video audit. If your audit is due while we are under government social distancing measures, NSF will be contacting you to arrange the audit. This will be done by your auditor as normal. NSF will then send you a confirmation letter clearly stating how to prepare for the audit and what they will need to see. Should you have any queries or concerns please do not hesitate to contact NSF at this email address: YWdyaWN1bHR1cmVAbnNmLm9yZw==
APHA: Routine official visits were able to start again on the 4th May for breeders and layers. They are waiting for a list to highlight which sites are a priority. Subject to resources and social distancing, there is now approval to restart visiting broiler sites but this will be gradually worked up. They will accept photographic evidence of records if unable to view these safely on farm.
Organic Farmers & Growers: Inspections have been suspended with immediate effect. OF&G is developing procedures to implement an organic self-assessment certification system, to ensure organic integrity is maintained – these will then be supported by a physical inspection once restrictions are lifted. If you have any concerns, the OF&G team is operating as normal, from home, and will be available to take your calls. For further information, please click here.
Soil Association: From 18 March, the Soil Association suspended physical inspections until further notice. Inspectors will be in touch with members to confirm the cancellation and will look to establish a date to undertake a remote/desk-based inspection. Remote/desk based inspections are now applicable for certain schemes; this is dependent on your business activity and the certification you are applying for. Please get in touch for further information with regards to your application. More details can be found here.
Global Gap: Global Gap remote certification is now available, click here to read more. Their published emergency procedure for certification extension, found here, states that some regions where government travel restrictions are imposed may have their inspection/audit postponed. Global Gap have published a free webinar on certification options and procedures. More information can be found here.
FAWL: As of Thursday 19 March, we will temporarily extend the re-certification period from the existing 18 months to 21 months. This will effectively result in a rolling forward of all re-certification audits by three months. During this period, we will evaluate options for seeing whether there can be temporary, alternative methods for credible farm assessments. We will keep members and assessors fully informed of progress.
Welsh Lamb and Beef Producers LTD (WLBP): Physical on-farm assessments will be deferred on a rolling basis for a period of three months commencing from 5pm on Thursday 19 March 2020.