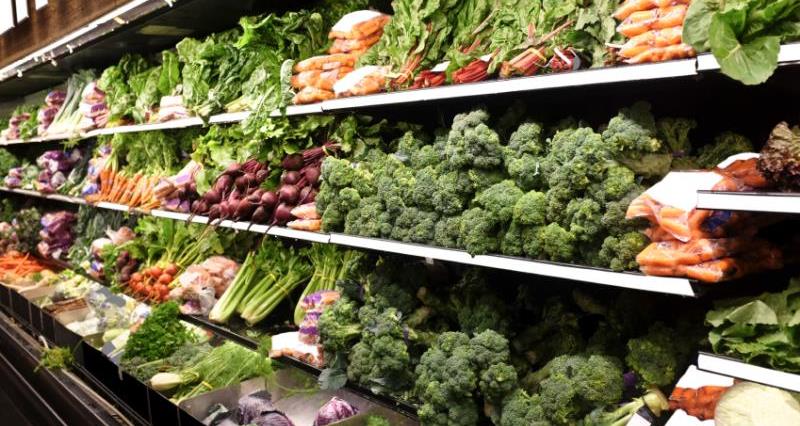 As the country prepared to comply with social distancing measures grocery retail sales have hit new record levels.
The latest figures from Kantar Worldpanel show grocery sales in the past four weeks have hit a new record with grocery retail sales up by 20.6%. The sales in these four weeks accounted for £10.8 billion.
While shoppers were buying slightly more than usual the main driver for sales was an increase in shopping trips. In the four weeks ending 22 March, the average household spent an additional £62.92 more on grocery items.
Sales peaked in the four days between Monday 16 and Thursday 19 March. During these four days 88% of households visited a grocery store and made on average five trips, which is 42 million additional shopping trips.
There are three main drivers for the increase in sales. These included panic buying, shoppers preparing for a different way of shopping and an increase in meals being prepared at home. With the closure of the food service sector it is estimated that an extra 503 million meals will be prepared and eaten at home every week.
This data relates to the period ending 22 March 2020
So how are we shopping now?
With a change in lifestyle comes a change in shopping habits, smaller shops and convenience stores appear to be benefitting from the guidance to stay local. Collectively, smaller branches of the major retailers and independently-owned outlets increased their share of spend to 13.3% and grew sales by 30% when compared to the same period last year.
Grocery spend online was 13% higher than the same period in 2019 with the average online basket size increased to £81.88 this month, over £6 more than in March 2019. While government advice is to get grocery items delivered where possible, online sales are likely to have been limited by a shortage of delivery slots. In the past four weeks 14.6% of households have received a delivery.
Fraser McKevitt, head of retail and consumer insight at Kantar, anticipates that panic buying will subside as consumers gain confidence in the retailers' abilities to maintain grocery supplies and keep stock on the shelves. He predicts that there will be a drop off in shopping trips in April as households use up some of their cupboard stocks. There will still be a need to shop for fresh items so regular trips to local stores are likely to continue as people avoid travelling and the queues at larger stores.
The future
With restrictions on movements likely to be in place for some time what might we see in the next few months?
AHDB research into the impact on the Chinese retail market has found that many consumers rediscovered a love of cooking. With more meals being eaten at home will UK consumers find a new passion for cooking?
In China online shopping has seen online sales increase with generations that have never shopped online before. The demographics of the UK online shopper tends to be young families, however with stricter restrictions on the over 70s we could see a change in demographics for the online shopper.
More challenges in the supply chains with countries shutting their borders means there may be difficulties in getting certain products. For example Turkey has banned lemon exports.
Currently there are concerns over labour throughout the supply chain; this could have an impact on supplies of certain products.
In Italy and Spain, government is intervening to pull care packages together for those in self isolation. We are starting to see similar measures in the UK and this is expected to continue.
Adapted from Kantar Worldpanel