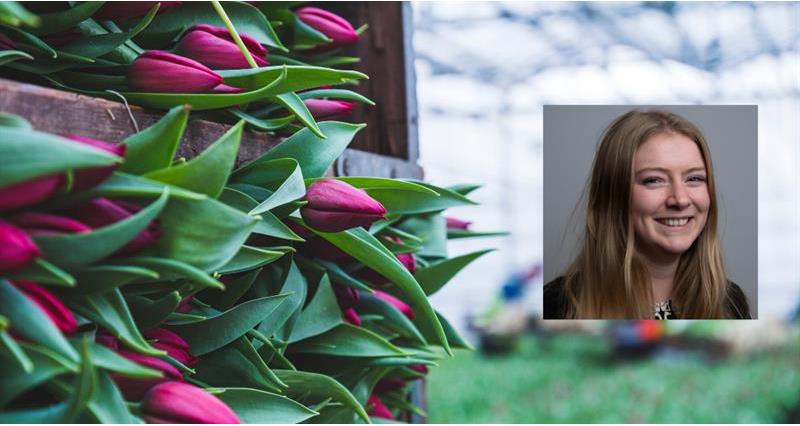 With the confirmed reopening of Welsh and English garden centres on the 11th and 13th of May respectively, NFU Horticulture and Potatoes Adviser Emily Roads takes a look at how the NFU secured this policy change, and the action being taken to secure financial support for growers.
On Monday 11th I gave a huge sigh of relief as the government announced that English garden centres could reopen from Wednesday, having already had the positive news that Welsh garden centres were able to reopen from Monday. It was good to see that British growers would be able to start moving some of their remaining stock, after extensive political engagement to reach this point.
For the last few months there has been a huge amount of work to ensure that government are aware of the crisis facing British flower and plant growers, and work to save the sector. Early in the crisis the NFU ensured that growers would have the ability to conduct distance selling, securing confirmation from Defra that they would continue their pragmatic approach to plant passporting. NFU President Minette Batters and NFU Horticulture and Potatoes Board Chairman Ali Capper also wrote to retailers, requesting that they return shelf space to British ornamentals, and we are pleased to see many of them giving support to their British growers.
The NFU priority, however, has been reopening garden centres and securing proper financial support for growers. We have been held numerous regular meetings across government, including Defra and the Treasury, and the financial industry to raise concerns about ornamental growers' access to CBILS and the need for grant aid for those growers which have had to dispose of stock. We worked with industry partners, including the HTA and AHDB, to produce evidence: in particular the NFU produced model accounts demonstrating the unsuitability of CBILS and provided extensive evidence and case studies to the EFRA inquiry into the impact of Coronavirus. NFU President Minette Batters also gave oral evidence to the EFRA committee, emphasising the crisis facing the ornamentals sector.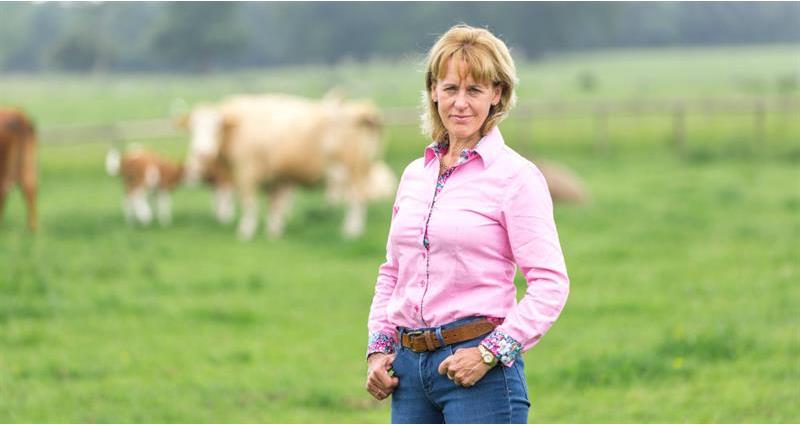 MP engagement has also been pivotal: the NFU produced two 'Write to Your MP' tools, one for growers and one for the public, so that they could directly raise concerns about the impact on the ornamental sector with their MPs. Over 350 letters were sent, reaching over 200 MPs. Furthermore, the NFU held briefing sessions with MPs and members of the House of Lords. This directly led to 13 MPs, led by Sir John Hayes, writing to George Eustice supporting the NFU's calls for garden centres to reopen, financial grant aid for growers, and better access to CBILS. Questions have also been raised in both Houses, and we thank those Parliamentarians for their support.
But the work does not stop there! Financial support remains key, both in terms of grant aid and better access to CBILS. The NFU has organised a meeting between growers and Defra this week to discuss CBILS and different options for support. We have also briefed MPs and members of the House of Lord, with these issues continuing to be raised within Parliament, as well as working with our industry partners to give government all the evidence that they need to get this over the line. We have worked closely with our Brussels office to engage with our European counterparts, particularly in relation to understanding the Dutch compensation scheme and Commission derogations on collaboration for ornamental growers.
The NFU will continue working hard to ensure that you get the support that you need, but in the meantime I hope many of you will see sales picking up via garden centres, and vitally stay safe.