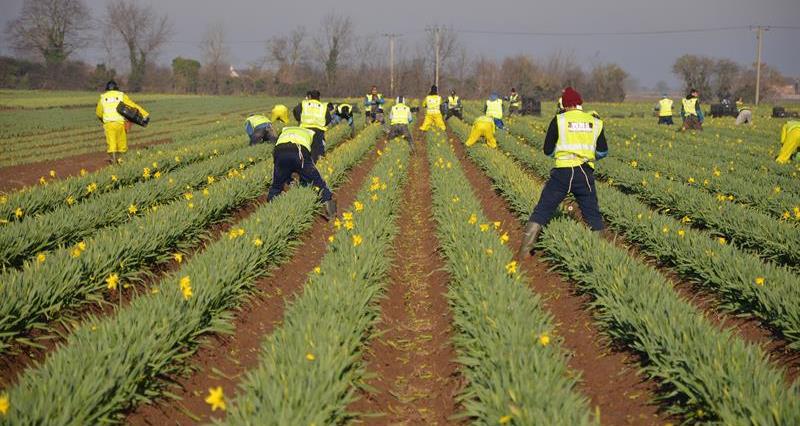 The NFU continues to lobby for appropriate mitigations against the impacts on the sector from COVID-19. The situation is changing rapidly and members are encouraged to get in touch with the NFU to ensure all issues are picked up. Here are the key priorities:
Updated: 24 April
Loss of sales in the ornamental sector
The NFU has worked across industry and government to collate, analyse and provide robust evidence to back up our asks to support ornamentals growers. A number of other EU countries have implemented measures to support the ornamentals sector and we need the UK government to do the same. The priority asks are:
1. The Government should provide financial grant support to businesses which have had to dispose of stock.
2. The Government should enable growers to access existing government support, including the CBILS scheme and extending the repayment period.
3. The Government should ensure that garden centres are among the first businesses allowed to reopen under a phased exit of the lockdown.
4. Grocery retailers to increase volume of plants and flowers in store.
Read more about our work for ornamentals growers here.
Access to Labour
With international travel restrictions in place, businesses and labour providers are finding it increasingly difficult to recruit the seasonal workers they need this season. While many commercial flights have been grounded, chartered flights are still moving so EU recruitment is still taking place and there remains a good level of interest from workers wanting to come to the UK.
The NFU is working to ensure access to EU workers can continue but at the same time supporting members and labour providers in their UK recruitment activities. The NFU is part of an industry group which has developed the Pick For Britain campaign alongside Defra to help connect UK workers with farms and labour providers.
The NFU is also talking to Defra about removing current barriers to recruiting through the Seasonal Workers Pilot Scheme, due to visa office closures across the continent.
Read more about our work on labour here.
Keeping workers safe during transport and on farm
Very few sectors will have the same labour requirements as horticulture and issues around the close proximity on which they live, travel and work.??Existing government guidance?did not fully reflect this situation and so the NFU has been working with Defra to ensure a specific farm worker guide is published, setting out good practice measures that businesses can take to deliver against social distancing requirements, or measures they can take when social distancing is not possible.
The PHE guide was published this week and is hosted on the AHDB website here.
The guide includes advice on transporting workers to and from sites and on shopping trips.A number of workers have reported being pulled over by the police and threatened with fines for travelling in groups of more than two. Recent reports suggest the police are now taking a more sensible approach to farm workers, but the guide will help provide the reassurance to farm businesses that group travel is still allowed when single occupancy travel isn't an option.
Further guidance for employers on keeping workers safe is available here.
Loss of sales in the potato sector
Coronavirus has rapidly introduced a huge amount of market disruption and uncertainty to the potato industry. While the retail sector continues to see strong sales (as much as 30% above normal), others have been severely impacted by the closure of McDonalds, fish and chip shops, and the wider food service industry.
While compensation schemes may be difficult to secure (see section on compensation below), the NFU is taking a multi-pronged approach which includes working with the National Federation of Fish Friers to offer support and guidance to fish and chip shops that give them the confidence to re-open. This has already resulted in many fish and chip shops reopening already and more are expected to follow suit in the coming weeks.
In addition, a derogation on CIPC maximum residue limits has enabled some processed potatoes to be sold through the retail market, predominantly in the wonky/imperfect ranges. The uplift in retail sales is expected to manage this volume without disruption to existing supply chains.
The NFU is also in discussion with AHDB about a new portal to link growers and buyers.
Read more about our work on potatoes here.
Loss of sales in the cider apple and hops sectors
With the closure of pubs and the cancellation of key events such as the Grand National, Euro 2020, Wimbledon etc, the demand for beers and ciders has fallen. If the UK were to follow the approach of some other EU countries which have publicised their exit strategy, it is expected pubs and restaurants may be some of the last businesses to reopen. The NFU has submitted an impact assessment to Defra to highlight the issues and build support for a wider horticulture compensation scheme for lost crops. More details will be provided here in due course.
Compensation for unpicked crops and contract support
Whether it be from concerns over a lack of labour to pick and pack crops, or due to the loss of sales due to market closures, many members are looking for compensation packages that can mitigate their losses. The NFU is building a number of impact assessments to demonstrate the financial implications and are sharing them with Defra. However, growers are advised to become familiar with the existing business support measures to see what they can access. The NFU has been lobbying for the rules on CBILS to be revised so that state aid limitations do not limit the size of loan and for payment terms to be extended from six years to 10+.
Read more:
Cross sector issues
The NFU is also working hard on cross sector issues, such as: supply chain disruption for inputs (eg machinery, plants, seeds, fertiliser, PPPs, and containers for produce); changes in consumer demand due to stockpiling; farm assurance; access to emergency funds. For more information on these cross sector issues, please visit the coronavirus hub on NFUonline.