Defra and the Department for International Trade (DIT) have launched a 'bounce back' plan for agriculture, food and drink industry to help support businesses that have been impacted by coronavirus. They also mention the need to support small and medium sized enterprises (SMEs) to capitalise on trade agreements being currently negotiated by DIT with Japan, US, Australia and New Zealand.
NFU EU exit and international trade adviser Lucia Zitti said:
"The introduction of the 'bounce-back' plan for agriculture is encouraging and recognises the support needed for the sector to mitigate the significant impacts the coronavirus has had. Farmers are keen to trade on the global market and have a fantastic product that is in demand across the world.
"Proper promotion of the British brand is essential and it's good to see that the government is committing additional investment into this area. In particular, the NFU has been calling for an expansion of the agri-food counsellors network so we're pleased to see this beginning to take shape."
Pictured above: NFU EU exit and international trade adviser Lucia Zitti
There's a recognition that "the UK agriculture, food and drink industry has been significantly impacted by Coronavirus and the government is committed to supporting this most important of industries get back into international markets and start growing market share once again."
The plan has been welcomed by a number of actors in the agri-food supply chain, including the Food and Drink Federation (FDF) and Agriculture and Horticulture Development Board (AHDB).
The NFU has been specifically calling for the expansion of the network of agri-food counsellors around the world and more generally for an increase in the level of investments in commercial diplomacy and promotion. Therefore, points three, four and six are particularly welcome from our perspective.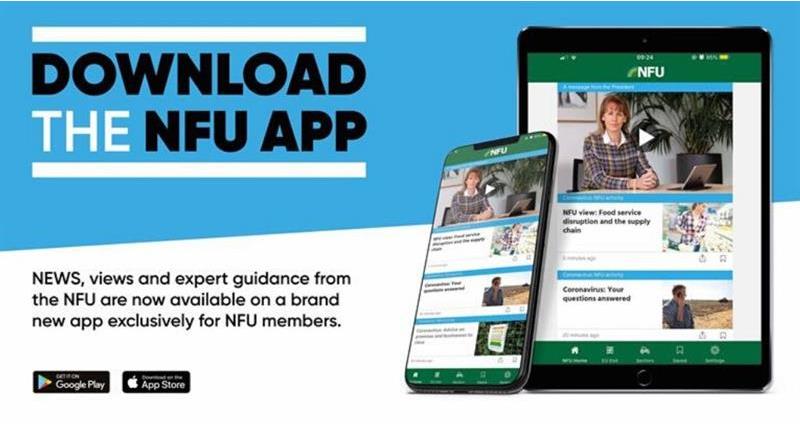 More from NFUonline: