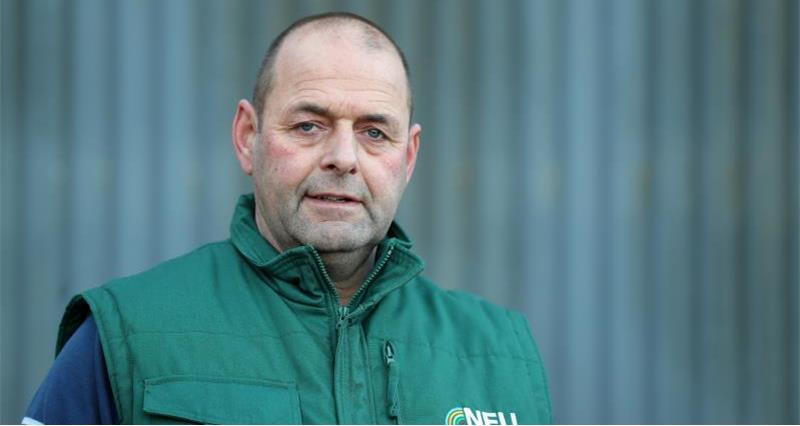 In the fourth in a series of articles on coronavirus, NFU dairy board chairman Michael Oakes provides an update on how the coronavirus is impacting the dairy sector and how the NFU is working to support its members. He writes:
It's interesting how you wait weeks for an announcement on dairy, then two come along at once and on the same day.
Finally, we made some progress last week with two significant measures. First, and probably most prominently for those of you in need, Defra announced a 'hardship' scheme for those dairy farmers worst affected by the Coronavirus crisis. I, along with colleagues, have been calling for this since day one and it seems like an age in the making. There will be those involved within the industry who will say that "it's not enough" or "more could have been done". However, we are pleased that Defra Secretary of State George Eustice has listened to the NFU, industry and countless MPs who have lobbied the department relentlessly over the past few weeks. The Secretary of State has stepped up as he promised he would, to prevent a catastrophe for the sector. This package of support will provide a lifeline for many of those businesses facing an uncertain future. We appreciate the hard work Defra has put in to secure this much-needed financial support and our members should be proud of their efforts in supporting the cause – we are the first country in Europe that has put in place some support specifically for the dairy sector. We must also remember that pretty much every sector of society is currently knocking on the door of government for support, so we have to be realistic with our asks.
Those of you who are eligible will be entitled to up to £10,000 each, to cover 70% of lost income during April and May to ensure you can continue to operate and provide some income support. At the moment, we are awaiting further detail from Defra on how the scheme will be run and we understand you all have lots of questions. We will endeavour to get these answered and will continue to support Defra in effectively administering the scheme in a timely and effective manner. Although we were initially concerned and disappointed that the fund covers England only, we were pleased to hear today (11 May 2020) that the Welsh Government has also adopted the scheme. The dairy team will continue to work with the devolved administrations to ensure that support reaches all farmers affected.
While this package will of course be helpful for farmers out there who are struggling financially, we do believe a combination of measures are needed in order to stabilise the dairy industry's viability for the medium and long term. This crisis has highlighted that dairy farmers need much better contractual protection than they currently are offered and that needs to be examined by this government as a matter of urgency, once we move to the recovery phase of the current COVID-19 crisis.
Not only did we hear about a financial package for farmers, but also news of a timely dairy promotional campaign. This new £1m marketing initiative will run for 12 weeks in an attempt to push consumption of dairy products, particularly liquid milk and is being jointly funded by AHDB and Dairy UK with match funding from government.
We expect to hear more about the campaign over the coming week, but we understand that it will mainly focus on driving the tea, coffee and milky drink occasions as they have the largest volume opportunity and are the centre point of most human connections. We are sure that this will create a positive narrative for the public to get behind at these challenging times and we will be working closely to ensure the NFU and farmers lead the way in sharing the campaign and making it a success. I know dairy farmers will want to be involved in this campaign, and we will do all we can to make this a really positive showcase of our sector.
Although retail sales of dairy products have been fairly strong during the lockdown period, now is the time to see a coordinated promotional effort to remind everyone how important dairy is in their daily lives as part of a healthy, balanced and nutritious diet.
There has been an absolute focus and commitment from across the industry in getting support to farmers in need, ensuring the long-term viability of the sector and ensuring a continuous supply of dairy produce to where it is needed. Alongside our members and regional colleagues, NFU Director General Terry Jones, our President Minette Batters, NFU chief dairy adviser James Osman and adviser Phoebe Russell, and myself have been doing all we can to support our members, collating a bank of evidence to present to Defra to outline the specific issues.
So, what has the NFU and our members lobbying achieved for the dairy sector in the past six weeks?
£10,000 hardship scheme for those worst affected
Competition Law exemptions to allow the supply chain to manage the crisis
Opening up Private Storage Aid at an EU and UK level to help keep a floor in the market
Making meaningful changes to the CBILS loans to make them easier to access and opening up of 'bounce back' loans.
A £1m promotional campaign to increase consumption of British dairy products
Recap of work streams
As the NFU, alongside the farming unions, we have been developing an extensive set of case studies covering the sliding scale of effects on different dairy farmers, including the implications being felt on mental wellbeing due to the crisis, and we will continue to gather and produce such work through the many examples we have received, to further make the case.
The Royal Association of British Dairy Farmers (RABDF) has created an online survey, for all dairy enterprises – be it cow, sheep, goats or buffalo – to submit information on daily accounts of losses and I would urge everyone to continue engage with this tool as the specific evidence is crucial in ensuring our story is heard. We know that specialist dairy, such as sheep and goat producers are also dramatically affected by the market forces caused by COVID-19, they have seen big price cuts and complete loss of markets in some cases, so we must also find a way to support them.
You may have also seen our 'email to your MP' online tool, which has been used extensively by members and industry supports to send a letter urging the government to take action to support the sector. We have been completely thrilled by the MP engagement as a result of this tool and through member and regional communications with MPs and this has led to numerous calls and briefings on the dairy crisis with groups of MPs, including a House of Lords Q&A with Mrs Batters. Following more than 2,400 letters sent to 400 MPs, we have now closed this online tool. Getting these pertinent messages through to the government right now has been paramount in our continued efforts to support the sector and show of strength and unity has so far been incredibly effective. MP support has been so welcomed and integral in engaging the Secretary of State and Defra and we are grateful to them for their efforts in standing beside the sector at this time of need.
Media interest
Naturally at a time like this, there has been plenty of interest from media and news outlets on the crisis, with many of our members featuring in print and on the radio and local news. I myself have featured on Countryfile as well as doing countless other interviews.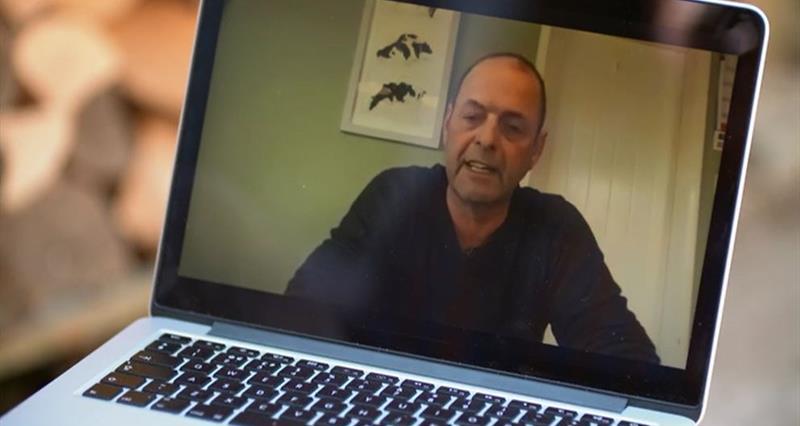 With more than 50 articles, radio and TV interviews reaching more than 50 million people, we have had significant public engagement and it's great to see that the great British public are so interested and want to support the dairy sector.
Looking to the future
Of course, despite the funding announcement from Defra and the promotional campaign starting soon, the hard work doesn't stop on behalf of our members. We will continue to develop our asks on a combination of measures to support the dairy sector through and out of the COVID-19 pandemic, and work closely with industry and the supply chain to ensure the transition back to "normality" as we move out of lockdown puts our sector in a positive position.
Remember, the NFU dairy team is always here if you need our help. In the meantime, I hope that you and your families are keeping safe and well.