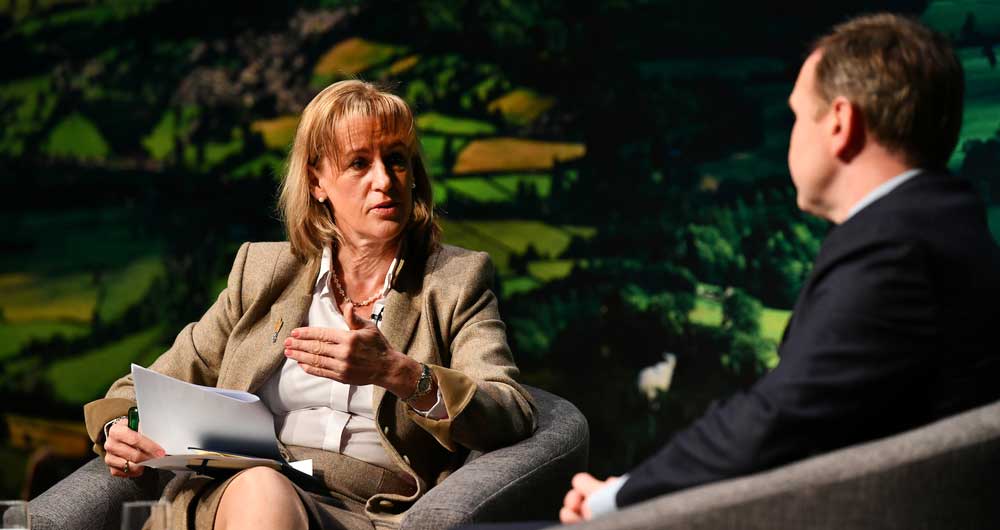 Above: NFU President Minette Batters questions Secretary of State George Eustice during NFU Conference 2020
On Thursday 23 April, the NFU held a briefing session for MPs representing constituencies with significant ornamental production to discuss the crisis facing the sector and raise our three asks for support.
This resulted in 13 MPs signing a letter to the Secretary of State for Defra backing the NFU's calls for greater support for the sector and for government to prioritise the reopening of garden centres as part of the phased exit from lockdown.
NFU President Minette Batters chaired the session, with policy updates from NFU horticulture and potatoes adviser Emily Roads and NFU horticulture and potatoes board member Martin Emmett who gave the growers' perspective on the situation.
Over 20 MPs took part, either in person or via a representative from their office, and it was a great opportunity to have a proper discussion about the impact the closure of garden centres and florists have had on the sector. An estimated third of businesses are facing insolvency in the coming weeks, while many more will be severely impacted in both the immediate and long term.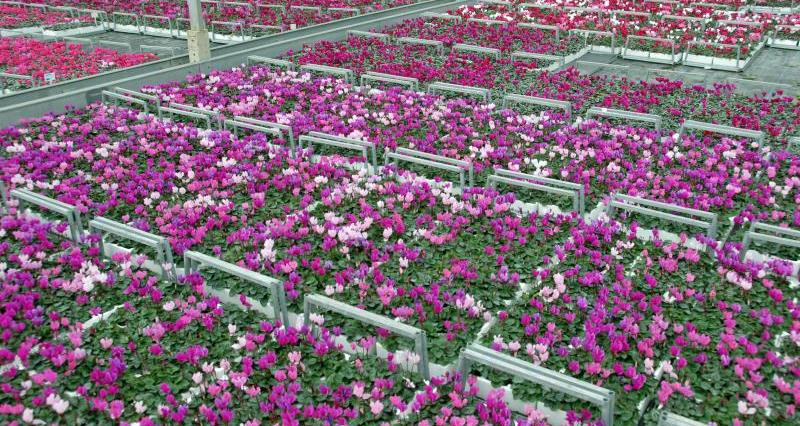 The briefing session helped rally support from MPs, and during the call it was excellent to see Sir John Hayes, MP for South Holland and the Deepings, offer to lead the action by offering to write to the Secretary of State for Defra George Eustice on this issue, and back the NFU's key asks.
Following the call, the NFU team worked closely with Sir John Hayes and other MPs to help produce the letter, which was eventually signed by 13 MPs. NFU Members can read the letter in full here.
This NFU action has also supported individual MP actions, with MPs including Sir Desmond Swayne (New Forest West), Andrew Griffith (Arundel and South Downs) and Mark Pritchard (The Wrekin) all asking questions around the opening of garden centres and support for the sector in Parliament directly with the Defra Ministerial team, Michael Gove, and Dominic Raab at PMQs on 29 April 2020. Videos of these sessions can be found @NFUPolitical.
:: The MP briefing session was held virtually and organised by the NFU external affairs manager Liv Phoenix.
The NFU continues to lobby for appropriate mitigations against the impacts on the horticulture and potatoes sector from COVID-19.
Here's our latest activity: