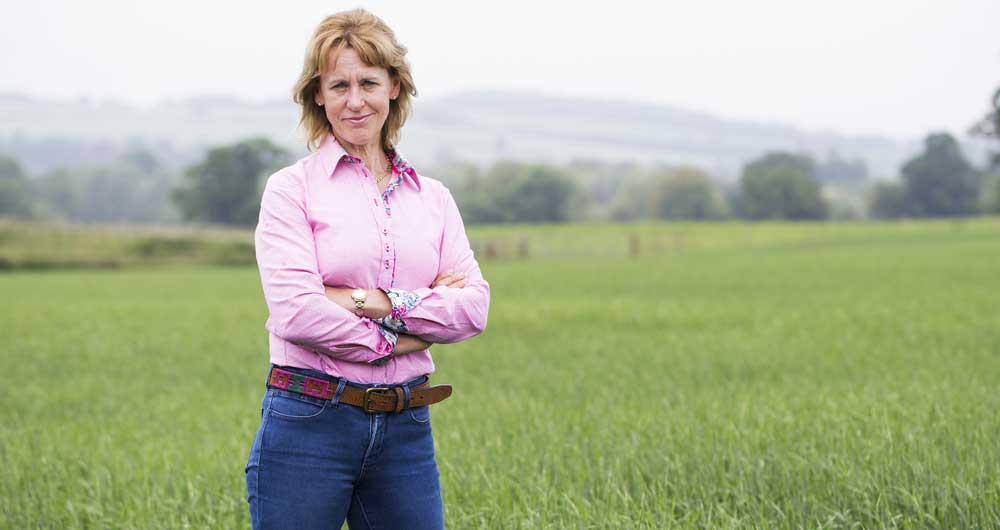 The Environment, Food and Rural Affairs (EFRA) Committee held a virtual committee session on the impact of COVID-19 on the food supply chain on 5 May.
NFU President Minette Batters was one of three industry experts selected to give evidence to shape and inform this influential committee's recommendations to government.
The two-hour session focussed on how food production sectors and labour supply had been impacted by the COVID-19 crisis.
At the start of the session, Minette starkly told the group of MPs that "no sector had remained unaffected" by this crisis and went onto explain how the overnight collapse of the out of home market had seriously disrupted all food supply chains.
Minette highlighted that while all markets have been impacted by the crisis, some sectors, such as dairy, ornamentals, beef, potatoes, malt and barley, have been hit worse than others. She firmly stated that these sectors require urgent government action to save these farmers' livelihoods.
Minette implored the government to provide emergency financial assistance for effected businesses, to move to 100 per cent UK sourcing in the public sector and asked them to encourage retailers to continue promotions on surplus British produce and to use clear British branding for online purchases to help assist the industry.
In response, Chair of the EFRA Committee Neil Parish told Minette that his committee intend to create a report on the benefits of using UK sourced ingredients for public procurement and they will begin working on this shortly.
As the session was drawing to a close, Minette encouraged MPs to also think beyond the immediacy of the COVID-19 crisis and strengthen the industry by heeding the lessons learned by COVID-19, in particular through the Agriculture Bill, which returns to the Commons for its Report Stage on Wednesday 13 May.
As her final point, Batters spoke about how COVID-19 has impacted far more than just farmers' livelihoods, it has also damaged the mental health of many farmers, many of whom have become more isolated.
Minette expressed how COVID-19 has massively changed the fabric of rural life and although the NFU were working with charities to support anyone in need, above all else, farmers need for the government to be transparent about their COVID-19 strategy.
Read more on NFUonline: