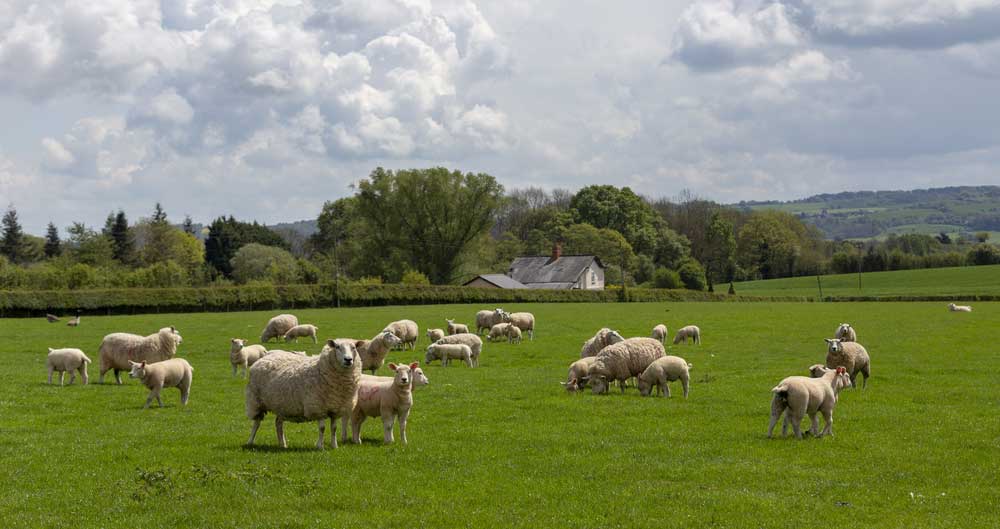 As the food supply chain experiences extreme and overwhelming demand from customers, many livestock farmers are feeling the shock waves. NFU chief food chain adviser Christine McDowell explains why carcase balancing is key to unlocking fairer returns for producers.
She writes:
We are in unprecedented times and like many other sectors, food and farming is feeling the impact. The grocery market saw an extra £1.4 billion spent on food and drink in just over four weeks (up to 22 March), compared to the same period last year. That is the same as an extra £21.08 spent per person or an uplift of almost 22%. To put this in context, this beats last Christmas, which was a record-breaker.
But high demand from consumers doesn't necessarily translate into increases in farm gate prices. Shoppers have been shifting to more recessionary behaviours, meaning more batch cooking at home in order to control their spend on food and to reduce their visits to shops in line with government advice. This was first driven by the lack of consumer confidence in the future as a result of Brexit but was then amplified significantly by the coronavirus outbreak.
Take beef for example. The retail beef category value increased by 33% and volume by 39%, mainly driven by sales in mince (+41%). Out of all the beef cuts available, mince was a key winner as it is easier for customers to pull together meals and can be easily frozen at home. But as consumers trade down to lower value products, farmers need this to be balanced by the sale of more expensive cuts in order to deliver value at the farm gate.
And the picture is similar for lamb.
Many retailers are looking at ways to drive value with whole and half legs of lamb. Total lamb volumes in the last four weeks saw an increase in volume by 12% in March, but this is small compared to other key proteins. Leg steaks, the most expensive cut, saw volume decline by 18%, yet lamb mince (the most affordable) rose by 28%. Roasting joints, especially shoulder, saw strong growth with volume up 19%.
But for farmers it comes back to carcase balancing.
The British public won't have the luxury of eating special meals at restaurants this spring, so it now falls to retailers to inspire shoppers to serve up a Great British lamb dish. The NFU has long been asking retailers about gaining clarity on their British lamb sourcing policies. Many source New Zealand lamb at this time of year because of carcase balance challenges. Put simply, demand of legs outstrips the supply but the same applies to other cuts as well. This is why New Zealand lamb is typically on shelves this time of year. The NFU is asking retailers about promotional activity and what more they can do to drive value from the carcase and therefore help farm gate prices.
We all know that New Zealand lamb on British shelves is nothing new. The NFU's sourcing guide shows retailers' current beef and lamb British sourcing policies. While retailers such as Aldi, Co-op, Morrisons and more recently Waitrose have committed to 100% British, the NFU has been calling on other retailers for clarity on their lamb sourcing commitments and to be clear when they wish to source British lamb.
Easter is usually one of the main drivers for lamb sales with UK, Irish, New Zealand and Australian lamb all seeing additional shelf space to meet the extra demand. However, and maybe surprisingly, imports from New Zealand have further declined by 9,000 tonnes year on year to 42,000 tonnes.
What is the NFU doing?
As warmer weather comes in and eating habits change, now is a prime opportunity for retailers to be pushing promotional activity on higher value cuts. The NFU is asking retailers to help guide consumers to trade up to roasting joints and steaks to help drive consumption and increase value in the carcase.
The NFU is making its voice heard clearly and NFU livestock board chairman Richard Findlay has written to retailers and producers to remind them of their responsibility and commitment to back British farming.
The NFU continues to ask retailers to do the following:
Be transparent about their commitment to British beef and lamb sourcing, specifically when the retailer's season starts and finishes. Clear internal policies regarding British meat requirements should be shared with the farming industry to enable it to respond where volume is required.
Get closer to producers by offering direct contracts with farmers and improving communication which will then offer stability and confidence to producers. This move would also unlock the potential to source British lamb all year round.
Develop product lines to entice consumers to buy British lamb and enable lamb carcasses to be balanced more easily.
Ensure that labelling is clear and that the Red Tractor logo is used prominently.
More from NFUonline: