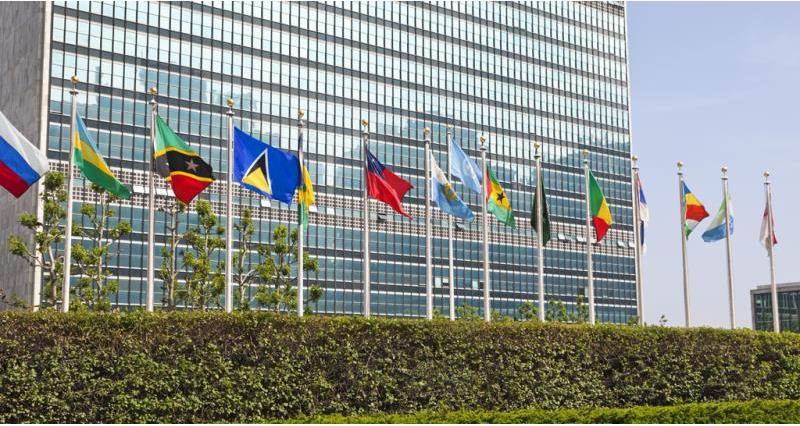 "GATT Article 24" has been part of the Brexit vocabulary for a couple of years now. It's cited by politicians and commentators as a mechanism the UK could use to ensure that no tariffs would apply between EU and UK trade in a no-deal Brexit. With such an exit from the EU very much part of the new government's strategy – and Boris Johnson himself having cited Article 24 – the EU exit and international trade team has unpicked the rule and how it can be applied.
What is Article 24?
Article 24 is found in the World Trade Organisation's (WTO) General Agreement on Tariffs and Trade (GATT). It allows two or more members of the WTO to agree preferential trade terms between them. Currently 264 agreements are notified under this article on the WTO database, with 40+ of them involving the UK. This includes the EU treaties themselves that allow frictionless, tariff-free export of Welsh lamb to France for example, alongside newer deals such as the EU-Canada agreement that allows UK cheese preferential access to the Canadian market.
Point (5) of Article 24 has attracted particular attention because it describes the possibility for WTO members to adopt:
"an interim agreement necessary for the formation of a customs union or of a free-trade area."
The intention behind the provision is to give contracting parties a "reasonable length of time" in which to finalise the terms of the trade agreement upon which their customs union or free-trade area will operate, while allowing them to trade upon the terms of an interim agreement in the meantime. In WTO guidance, it is stated that the "reasonable length of time" to which the provision refers should only exceed 10 years in exceptional cases.
Why is it in the news?
Article 24 has become a byword for the interim period described above. It is generally used as a basis for the claim that UK could leave the EU without a deal, but unilaterally decide to continuing trading with it as today – with no tariffs, friction or barriers to trade whatsoever – for up to 10 years while a free trade agreement is negotiated.
This "standstill" agreement has been promoted by a large number of pro-Brexit politicians and commentators – including Prime Minister Boris Johnson.
Could Article 24 be used to achieve a 'standstill' in trade between the EU and UK in the event of a no-deal Brexit?
While it is technically possible, it appears very unlikely that Article 24 would be invoked in this way. This is because:
An interim agreement is still a "deal" negotiated and agreed between relevant parties (in this case the EU and the UK); it is not something which the UK could produce unilaterally. Therefore, in order to rely on Article 24, the UK would have to negotiate and agree an interim trade agreement with the EU. This seems especially unlikely in a "no-deal" scenario, where a withdrawal agreement has not even been concluded with the EU.
Under Article 24, the contracting parties are required to include a "plan and schedule" for the formation of their customs union/free-trade area in the interim agreement. As such, Article 24 does not appear to be an appropriate mechanism for the UK to fall back on in the event of a "no-deal" Brexit, as it is not a safety net; but rather a provision intended to assist in the positive and detailed construction of a new future trading relationship.

Article 24 only concerns the trade of goods; it does not cover services. Therefore not all elements of trade would be the same even it were agreed to be used.

WTO members must be notified of an interim agreement and other members of the WTO can demand changes be made to it if they consider that the interim agreement may not lead to the planned full agreement within the proposed time-frame. This has proved a deterrent and, since 1995, no interim agreements have been notified under Article 24. Instead (according to the House of Commons Library), WTO members have opted for transitional periods before full free-trade agreements and customs unions come into force. In fact the current Withdrawal Agreement that the EU and UK have negotiated includes a provision for precisely such period.
However, as the Brexit negotiations have shown, the EU is unlikely to meaningfully negotiate a future trade deal until the UK has actually left the EU and key aspects are settled such as any money the UK owes, the right of EU citizens living in the UK and the operation of the border between Northern Ireland and the Republic of Ireland.
What does all this mean for farming?
In a no-deal Brexit tariffs will apply on UK agri-food exports to the EU, more paperwork will be required and goods will have to be checked at the border. However, the UK government will largely not impose tariffs for goods coming into the country and minimise paperwork and border checks. This will lead to continuing uncertainty, with significant disruption to producer prices and input costs. Article 24 cannot stop any of this unless the EU agrees to it, which as described above, as things stand is highly unlikely.
For all the information on no-deal Brexit and agriculture head over the to the NFU's no-deal Brexit hub
More from NFUonline: