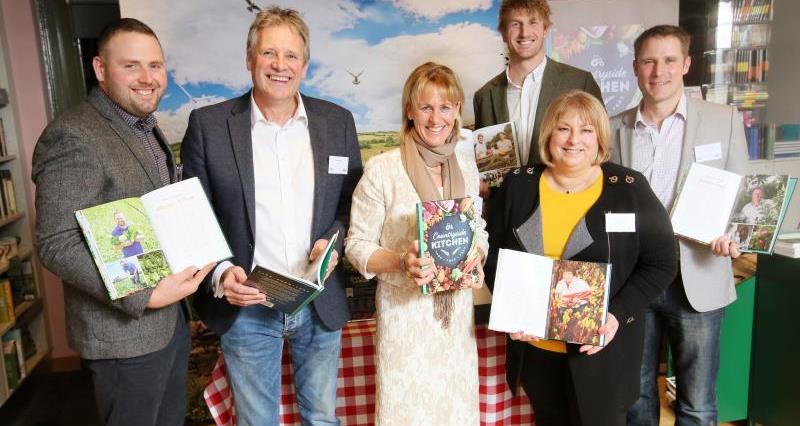 Farmers from across the country have launched their new cook book, Countryside Kitchen: Farm, Food, Fork at a London bookshop.
Countryside Kitchen, the NFU's first ever recipe book, highlights how you can make the most of great British seasonal produce and find out more about where your food comes from.
Front and centre of the event were the farmers, growers and producers who help to bring your food from farm to fork including the High Priestess of Rhubarb, Janet Oldroyd, who listens to her crops growing in her 'dark houses', and Alastair Wilson, who claims his salad farm at Rainford on Merseyside is the highest of this type in the country.
See a gallery of pictures from the launch below:
Speaking at the launch, NFU Deputy President Minette Batters (pictured below), said: "British farmers produce some of the most delicious and diverse food in the world, all the while adhering to assured Red Tractor standards. This logo helps to show shoppers the food they are buying can be traced back to the farms on which it was produced, adhering to some of the highest standards of environmental protection, food safety, hygiene and animal welfare.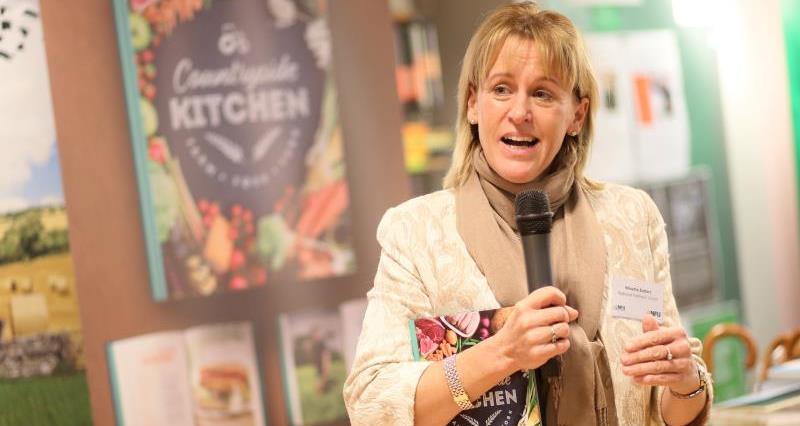 "The NFU's Countryside Kitchen recipe book can help to reconnect readers with their food and give them an insight into the lives of the farmers who work so hard to put food on our tables.
"Food and farming is the bedrock of the UK's largest manufacturing sector, food and drink, an industry that contributes £112 billion to the economy and provides jobs for 3.8 million people. It really is a sector we can't afford to take for granted and this cook book helps to recognise and celebrate food producers and great British food and farming."
The book has a RRP of £15.95 plus P&P. NFU Members can purchase it for just £7.95 plus P&P, saving £8.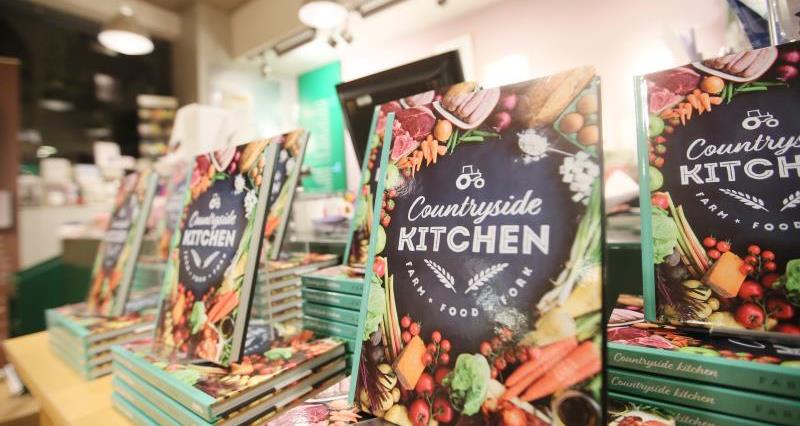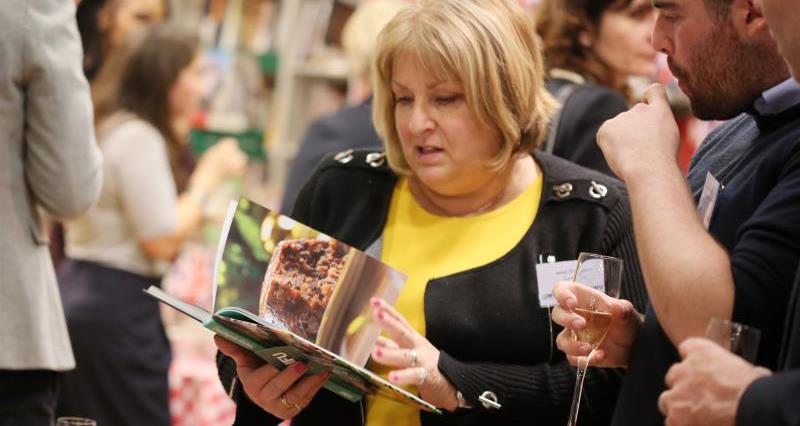 Rhubarb grower Janet Oldroyd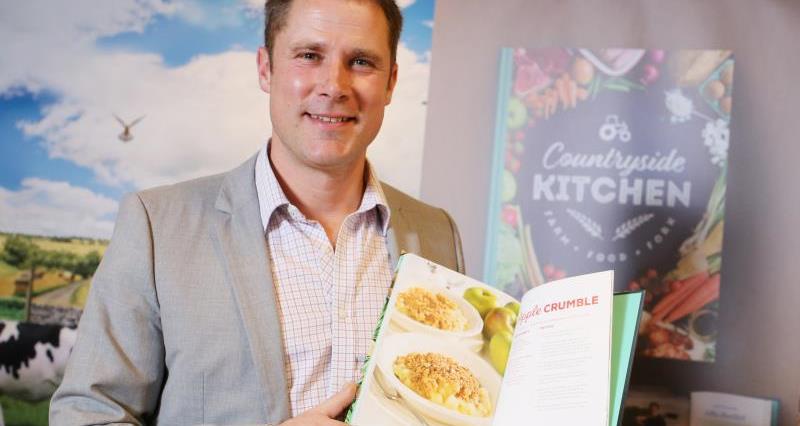 Top fruit grower James Smith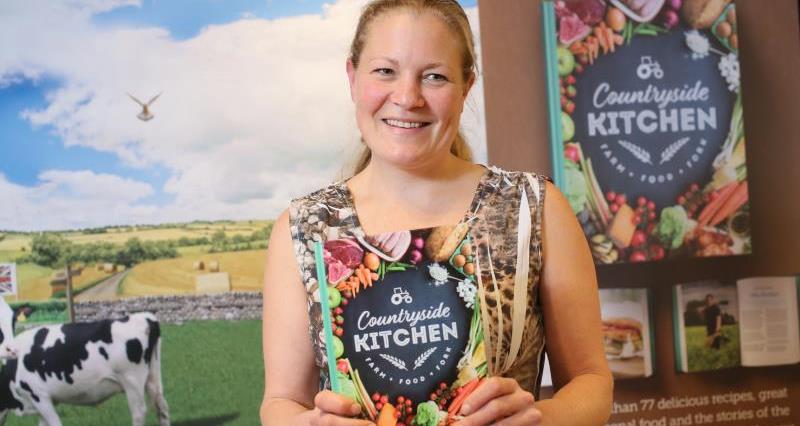 Pig producer Anna Longthorp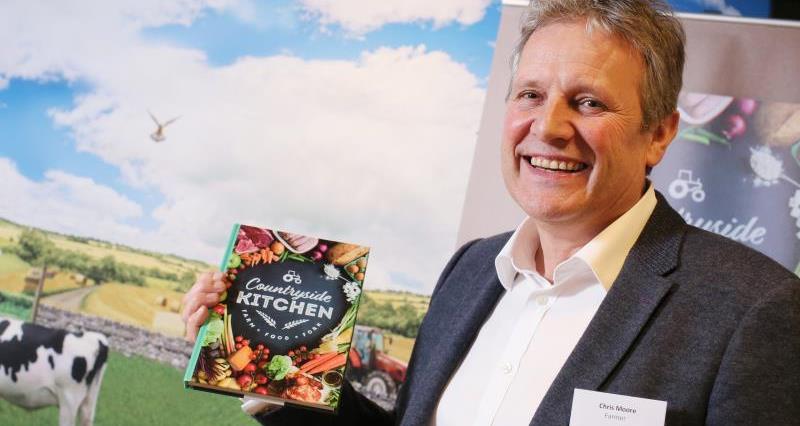 Beetroot grower Chris Moore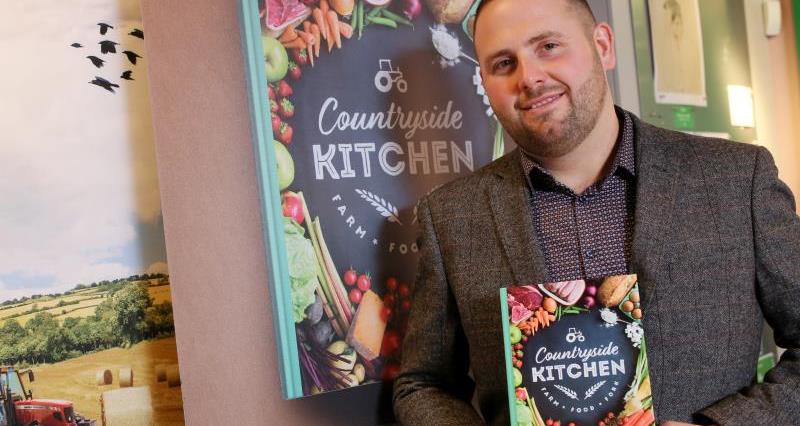 Vegetable grower Alastair Wilson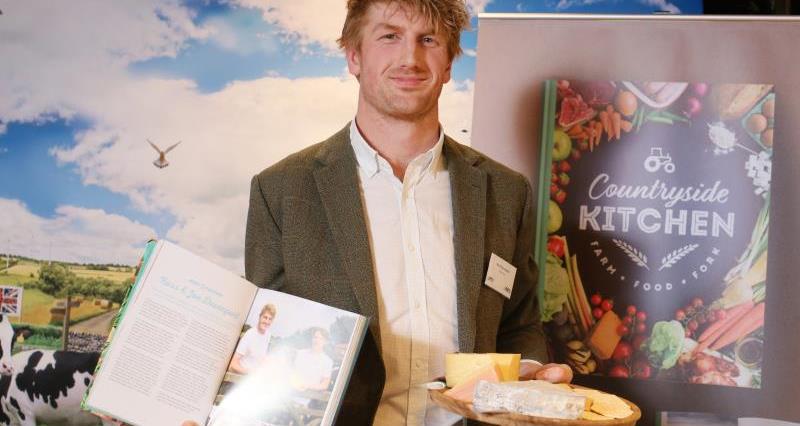 Ross Davenport, Cote Hill Cheese