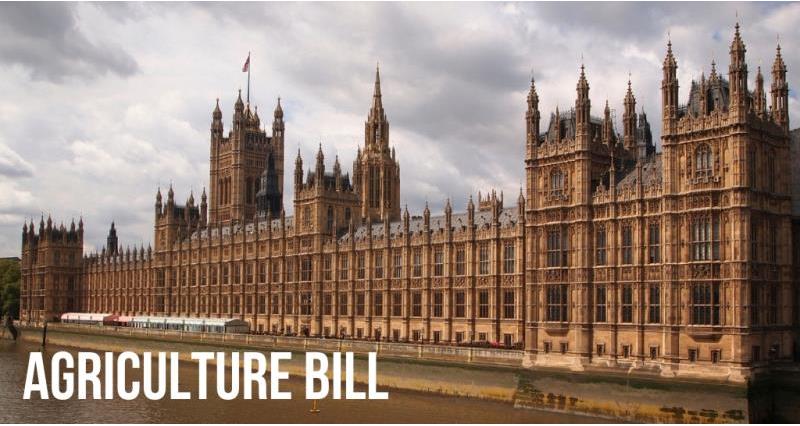 Keep checking back on this page for the latest information as the Agriculture Bill makes its way through Parliament.
The NFU has urged the government to make the Agriculture Bill truly agricultural by ensuring food production is at its heart, as the Bill was debated in its second reading in the House of Commons.
The NFU has set out its key priorities for a domestic agricultural policy that recognises the role of farming and the wide array of services it provides to the nation, including food, plants and flowers, energy and environmental management.
The NFU says the Bill should:
Promote the nation's strategic priorities by supporting domestic agriculture to ensure food security.
Promote improvements in the competitiveness and financial resilience of farm businesses, helping farmers to better manage risk and periods of poor market returns.
Establish a multi-annual budgetary framework that provides certainty for farmers and allows them to plan and invest for the future.
Value and protect British farming's high production, animal welfare and environmental standards.
The Agriculture Bill had its first reading in the House of Commons on 12 September.
You can read the Bill in full here.

HOTLINKS: THE NFU'S WORK ON EU EXIT, BREXIT AND THE REFERENDUM

In response to the introduction of the Agriculture Bill to Parliament on 12 September, NFU President Minette Batters said:
"The NFU, alongside the whole food supply chain, has been absolutely clear about the essential ingredients for a progressive, profitable, and sustainable food and farming sector post Brexit.
"These include comprehensive measures to improve the environment and productivity and tackle volatility alongside free and frictionless trade and access to a competent and reliable workforce. The Bill, as described in the announcement falls short of our aspirations in these regards.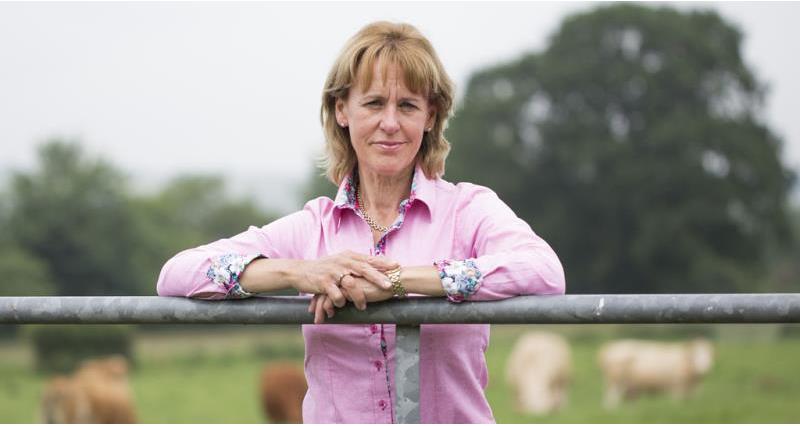 "It is vital that in the future British farmers can continue to meet the food needs of a growing population. A future agricultural policy that ignores food production will be damaging for farmers and the public alike. The public demand and deserve safe, high-quality, traceable affordable food, whatever their income. And moreover they want British farms to supply that food.
"Farmers across the UK will be very concerned that the Bill provides only a short term commitment to improve their competitiveness; we cannot future-proof farming businesses based on the 'time-limited' initiatives outlined in this announcement.
"Along with other farmers I will also be looking to the Bill to set out means to address the clear market failure in food chain that means farmers are not rewarded fairly for the risk and investment they make. British farmers will need to compete with farmers all over the world, nearly all of whom are supported financially to produce food. If British farmers are to underpin the nation's food security, then they will need the right financial and policy framework to do so in a competitive and volatile global marketplace.
"We will look closely at the government's proposals for a seven year transition period, during which direct payments will be phased-out, to ensure we're satisfied that this will be sufficient. In particular, the Bill must provide government with the powers to pause the process if it is proving unmanageable for farmers, and if our domestic food supply and food security are under threat.
"We are entering an historic period for farming with legislation setting the path for the next generation of farmers and the countryside. With critical decisions still to be taken in the months and years ahead it would be foolhardy for the government to embark on such a path without knowing trading environment in which it will be set. A free and frictionless trade deal with our biggest trading partner, the EU, is absolutely critical to the farming industry."
:: Mrs Batters was featured on the Today programme on 12 September talking about the Bill - listen again here (2hrs 10m).

Key NFU work since the Agriculture Bill entered Parliament
31 October 2018
The NFU's acting head of external affairs, Rocky Lorusso, provides an update on the NFU's work as the Agriculture Bill undergoes detailed scrutiny in Parliament.
The NFU co-hosted a drop-in event in Parliament where farming and environmental groups called for long-term funding for the policies detailed in the Agriculture Bill.
25 October 2018
Farming leaders from across Europe came together at the NFU-hosted Beyond Brexit: Farming for our future conference in London, calling on policymakers to recognise the strategic importance of food and farming businesses in the Brexit negotiations.
18 October 2018
12 October 2018
10 October 2018
28 September 2018
The NFU produced a comprehensive briefing document which was circulated to MPs and peers ahead of the Agriculture Bill's second reading on 10 October.
It also produced a two-page summary document highlighting the NFU's Top 10 asks from the Agriculture Bill.
17 September 2018
14 September 2018
12 September 2018 - Agriculture Bill first introduced into Parliament

Key NFU work in the run up to the Agriculture Bill

28 June 2018
25 May 2018
NFU President

Minette

Batters sends Manifesto for a Successful Brexit to Prime Minister on behalf of more than 100 organisations from across the UK's food supply chain.
8 May 2018

Brexit milestones: NFU work pre- and post-Referendum, 2015-17
1 July 2016
Extraordinary meeting of NFU Council which agreed the principles on which the NFU will base their vision for key policy areas, including trade, access to labour and domestic agricultural policy.
29 June 2016
NFU sector board chairs set out their priorities as a reaction to the vote.
26 June 2016
EU Referendum vote and result – UK votes to leave the EU.
April 2016
NFU presents its Wageningen Report to thousands of NFU members at roadshows across England and Wales. Members quiz expert panel.
24 February 2016
NFU hosts an in/out debate as part of its annual conference with more than 1,300 delegates.
October 2015 to June 2016
NFU hosts scores of branch meetings, debates and events across England and Wales.
September 2015
NFU writes and publishes report: UK farming's relationship with the EU and makes copies available to all members.