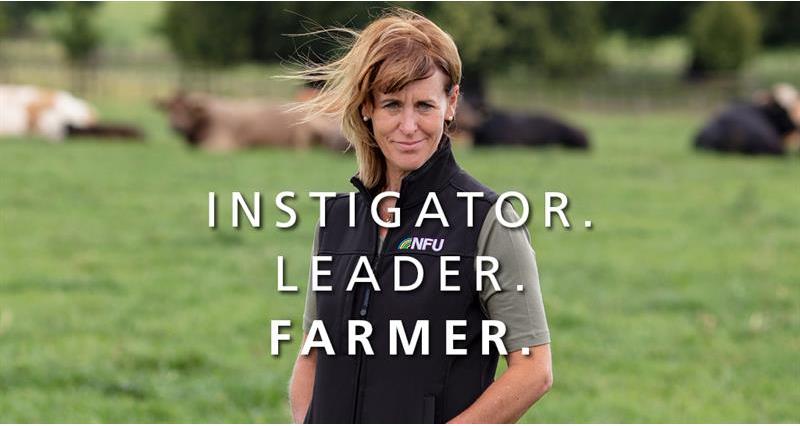 A letter from NFU President Minette Batters to all farmers and growers has been published in recent issues of Farmers Guardian and Farmers Weekly. In the letter, Mrs Batters wrote:
There can be little doubt that we are facing a period of unprecedented change for our industry. There will be challenges ahead and this is a time for British farmers and growers to stand together, united.
The fight against COVID-19 continues, and while there are signs for optimism, this dreadful disease continues to plague the lives of so many. My thoughts are with each one of you affected by it. Thank you for continuing to feed the nation and please do all you can to stay safe and healthy.
We are acutely aware that some members have been through particularly difficult times. Disruption has led to previously solid routes to market disappearing and to compound matters, many farms are suffering from water shortages when only a few short months ago we were enduring severe floods.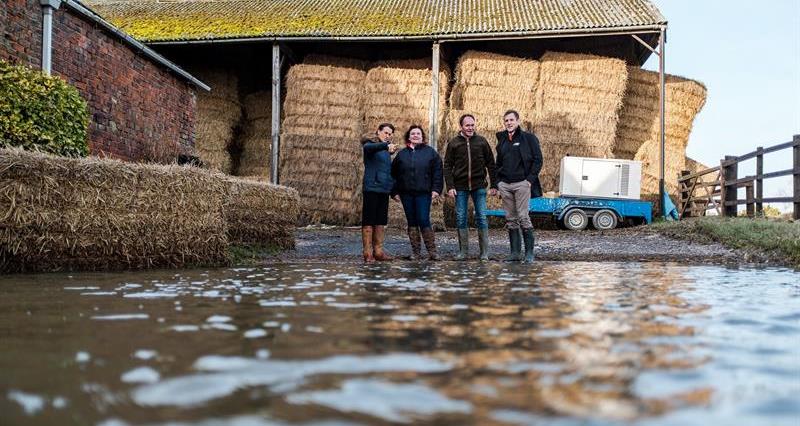 Pictured above: NFU President Minette Batters and Environment Agency chair Emma Howard Boyd visit NFU members Robert and Josie Robinson's farm at Fishlake, Doncaster, during the November floods 2019
Throughout these uncharted waters, the NFU has focused on making sure farming businesses are not disadvantaged now or in the future, and has been relentless in providing agriculture and horticulture with a voice where it matters.
Alongside NFU Cymru and President John Davies, we have helped members navigate the different policies and restrictions in different parts of the UK, ensuring food and farming businesses continue to operate.
We secured a £10m farm recovery fund for farmers hit by the devastating floods last year, meaning farming families could begin a path to rebuilding what they had lost.
We delivered when farmers faced being uncompetitive due to the threat of an increased fuel duty. Our lobbying saved you more than £450 for every 1,000 litres of fuel bought for the farm.
From achieving a derogation of the three-crop rule, by securing support packages for dairy, horticulture and ornamental growers, and by working alongside government to launch the Pick for Britain campaign, our focus has always been about achieving results.
This would not have been possible without the power of a united voice of farmers and growers.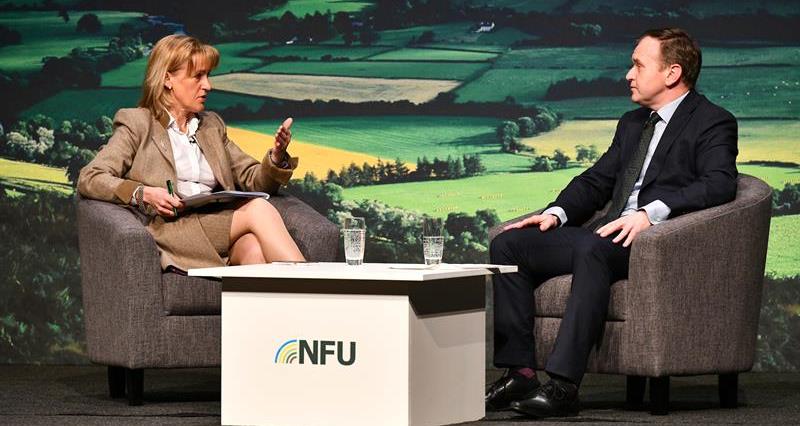 Pictured above: NFU President Minette Batters in conversation with Defra Secretary of State George Eustice at NFU Conference in February 2020
Seeking to protect our standards, we have also harnessed the power of the people alongside TV chef Jamie Oliver. Over one million people have signed our petition to say that they back British farmers and the world-leading and climate-friendly food they produce, enabling us to convert that public support into political pressure at a crucial time for British farming.
We are clear: to sign up to a trade deal which results in opening our shelves, fridges and homes to food which would be illegal to produce here would be morally bankrupt. Farmers in the UK must not have their hands tied to the highest rung of the ladder, while we import food which doesn't even reach the lowest.
It is imperative that we make the case for British food now more than ever and, at this crucial time, your membership of the NFU is vital.
Together we have the chance to ensure farming's future is brimming with opportunity and that food production gets the recognition and reward it rightly deserves.
With you we are all stronger. To join the NFU, or to find out more on our lobbying or exclusive member services and discounts please call NFU CallFirst on 0370 428 1401 or visit our membership channel here.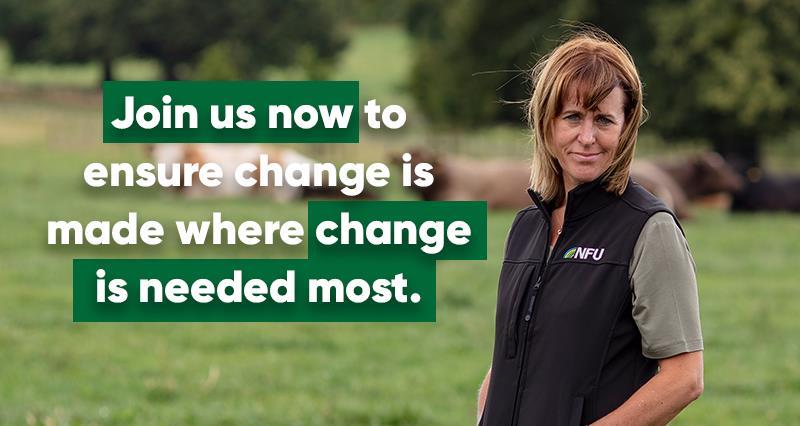 More on the NFU's work on food standards:
More from NFUonline: