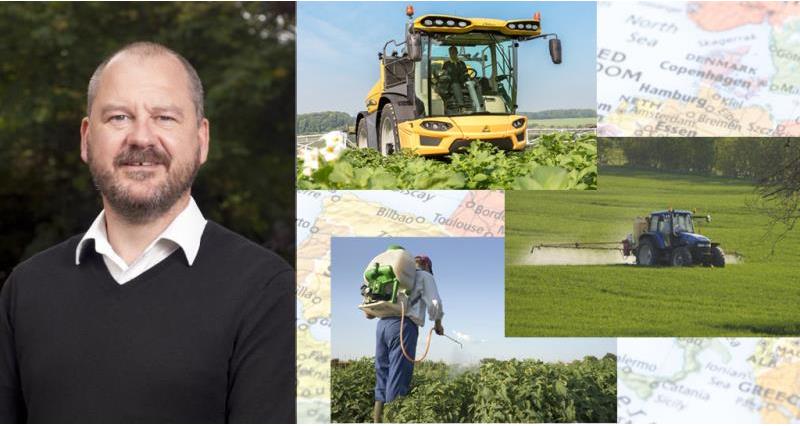 An urgent and major re-think is required on pesticides regulation, argues the NFU's senior regulatory affairs adviser Chris Hartfield.

He writes:
Hardly a surprising headline – 'tell us something we don't know', says you.
While the NFU is constantly pushing back against the EU's over-precautionary approach to pesticides, in 2017 the European Commission is proactively going to be in listening mode on the issue. It's about to start an evidence-based assessment of how well EU pesticides regulations (1107/2009 & 396/2005) achieve their objectives.
The Commission's review 'roadmap' obligingly notes how pesticides are 'indispensable in agriculture' and makes very clear that one of the four general objectives of the legislation is 'to safeguard the competiveness of European agriculture and improve agricultural production'. In turn, one of three specified impacts of successful implementation of the legislation is 'improved agricultural production and competiveness of EU agriculture'.
Has this been achieved? 1107/2009 – which regulates how 'active substance-containing' plant protection products are brought to the market – is in its sixth year. In that time just five new active substances with product authorisations and approved product MRLs have been brought to the market. This covers biopesticides as well as more conventional chemistry. Considering this regulation is supposed to help innovation and support the industry, this looks to me like a fairly categorical failure. Why has this happened? Politics aside, the regulations are failing in a number of areas:
by focussing on hazard rather than risk - ignoring available evidence around risk and failing to undertake economic as well as environmental impact assessments
by holding-back innovation and opportunities to effectively tackle the huge issue of resistance
a zonal system that has completely failed to capture the opportunities of harmonisation and mutual recognition
a lack of transparency and trust between Member States, and between the Commission and Member States
increasing regulatory uncertainty and precaution - by using Guidance Documents (detailed instructions on how to implement regulations) that aren't finalised or agreed by Member States, by failing to meet procedural deadlines, by allowing inconsistent approaches on emergency authorisations
its time-limited support for the unique needs of Minor Uses and Specialty Crops
From my meetings in Brussels it appears the Commission thinks a sticking-plaster job will be enough to improve this regulation. Tinkering around the edges won't cut it. An urgent and major re-think is required if this regulation is ever deliver on its objective to safeguard European agricultural production and competitiveness – and this is the message the NFU is already delivering as part of this year's review process.