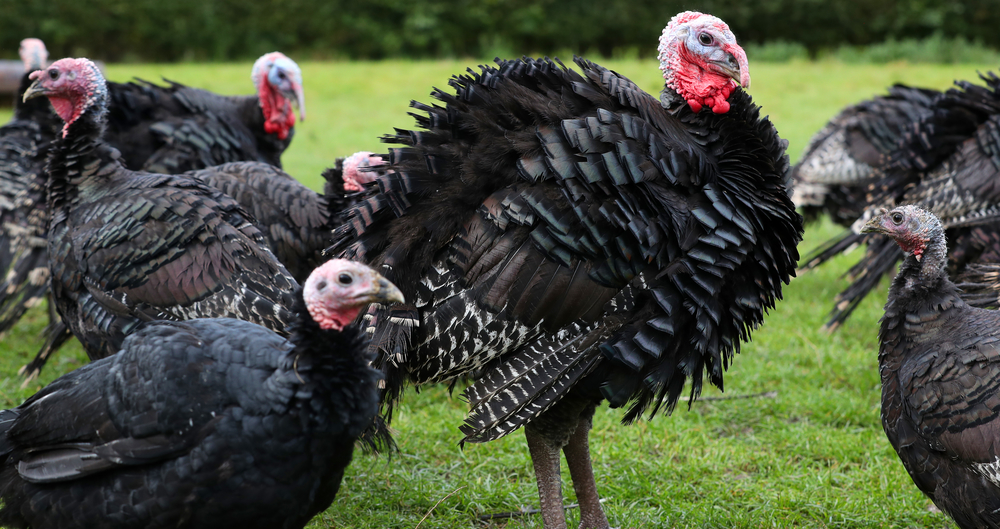 The NFU has been working with the government and industry to find a solution to concerns that migrant seasonal poultry workers were facing travel restrictions this year because of coronavirus.
Following extensive lobbying and a detailed submission of evidence from the NFU, the government has announced (17 November 2020) that an exemption to allow seasonal poultry workers to travel to England without facing full travel restrictions is now in force.
From 4am on 17 November 2020, seasonal poultry workers arriving in England may work at their designated farm or processing plant during the 14 day self-isolation period. Outside of working, and travelling in a COVID-19-secure manner between accommodation and work, workers must self-isolate in line with local restrictions. Some countries are already exempt from quarantine rules; workers arriving from these countries do not need to self-isolate for 14 days, but will need to follow any local restrictions that are in place when they arrive in England.
NFU chief poultry adviser Aimee Mahony said:
"By putting in place this exemption, government has recognised the invaluable role seasonal poultry workers contribute to farm businesses preparing for the festive period to ensure we can all enjoy our traditional Christmas turkey.

"This exemption offers a practical solution to allow these much-needed workers to undertake key roles on farms and in processing facilities, and industry will continue to follow government guidance to help protect the health and safety of its staff."
The decision to introduce an exemption for seasonal poultry workers was agreed by the Department for Transport and the Department for Health and Social Care and Public Health England. The exemption will ensure poultry farmers and food producers, in particular turkey farmers, have access to the necessary workforce to mitigate any potential risks to Christmas food supply.
The government estimates that each year around 5,500 seasonal workers arrive on English farms to help during the busy festive period. This includes slaughtering turkeys, a job that demands high-skilled professional labour to ensure our animal welfare standards are maintained.
Secretary of State for Defra George Eustice said:
"It's essential that farmers and food producers get the support that they need at this busy time of year, so it is good news that seasonal workers will be able to get straight to work once they arrive in the country.
"The run-up to Christmas is particularly important for farmers and food producers who need more workers on their farms to meet the festive demand."
Key requirements for the exemption:
Workers must not travel to England if they are unwell or have coronavirus symptoms. If they develop symptoms whilst traveling they should alert the crew on the plane, boat or train (or driver if travelling by coach or bus). They will inform the staff at the port of arrival who will give further instructions.
Employers should provide appropriately translated clear instructions about workers' living and working arrangements, and industry guidance on social distancing before they travel to England.
Before arriving in England, travellers must complete the Passenger Locator Form. They will need passport details, their travel itinerary and the address where they will stay in England. Forms can be submitted up to 48 hours before arrival in England.
EU workers will need a letter or email from their employer confirming they are an EU worker and will be employed as a seasonal poultry worker. It must include their name, date of birth, mobile telephone number, the address where they will be working, the address where they will be living, the employer's contact details, the employment start and end date and the date they will be leaving England. The end date must be before 31 December 2020. A template letter can be downloaded here.
Non-EU workers should present their visa at the border as usual if they're travelling as a seasonal poultry worker.
Accommodation should be arranged where the arriving workers can self-isolate. In order to benefit from the exemption, they will need to stay at the address specified in their Passenger Locator Form at all times, unless they are at work or travelling to/from work.
Employers will need to arrange appropriate accommodation and transport for workers that will limit the risks of COVID-19 transmission.
Employers should collect workers from the airport, port or station and take them directly to their accommodation. Transport should be COVID-19-secure and where social distancing is not possible the use of cohorts should be utilised.
Workers should travel, live, work and self-isolate in the same cohort or group of not more than six people for their first 14 days.
Workers may only work in the same one function and location for the first 14 days after arriving in England.
Employers should arrange for groceries, shopping and medication to be delivered to workers' accommodation so that they can self-isolate. Workers may only leave their accommodation under exceptional circumstances.
You may also be interested in: