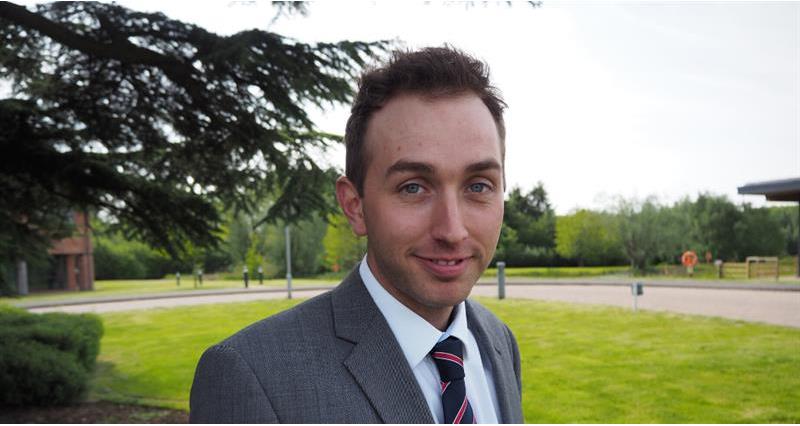 Gloucestershire dairy and beef farmer David Ractliffe has been elected as the chairman of the NFU's next generation forum.
David has been part of the forum for three years, and will serve as chairman for the next two years. He will be supported by Henry Percy, an arable farmer from Hertfordshire, who has been elected as vice-chairman.
David Ractliffe said: "British farming is on the brink of immense change. Whether it's the Agriculture or Trade Bills which are currently working their way through Parliament, the more immediate impacts of COVID-19 or longer term climate change issues, the UK agriculture industry is likely to look very different in even a few years' time.
"As the next generations of farmers, we are most likely to be affected by choices both our industry and our government make today, especially when it comes to more climate-friendly farming and reaching net zero greenhouse gas emissions across UK agriculture.
"Like many farmers, the lack of rainfall on my farm earlier this spring has made effective grazing a particular challenge, and I look forward to working on the NFU net zero strategy to help achieve this key ambition.
"Our young farmers are going to be crucial in helping to lead the industry through the changes and challenges ahead. Over the next couple of years I want the next generation forum to help empower young farmers and help them gain the skills and confidence needed, not only to one day take the reins of a farm business, but to play a leading role in shaping the future of farming in Britain."
More from NFU Online: