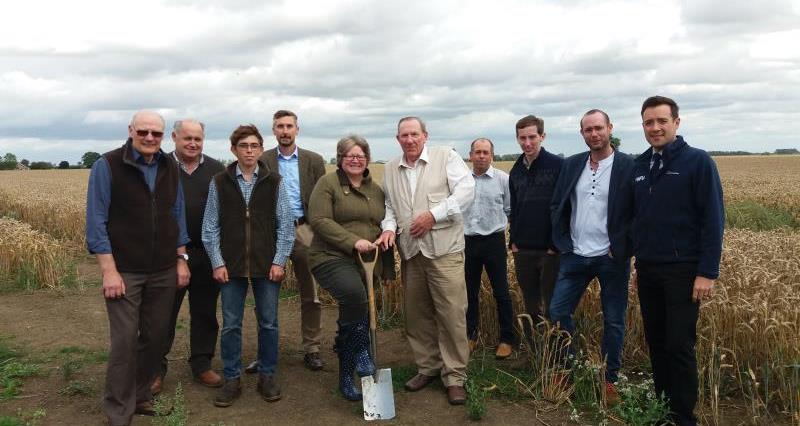 Conservative MP for Suffolk Coastal and Parliamentary Under Secretary of State at Defra, Dr Thérèse Coffey, visited Bourne member and ex-county chair for Holland (lincs), Tony Reynolds' farm today to talk agri-environment schemes.
First elected office in May 2010, Ms Coffey served as Deputy Leader of the House of Commons from May 2015 until July 2016 when she was appointed as Parliamentary Under Secretary of State at Defra. Thérèse has previously campaigned on stopping the A14 toll, improving NHS experience for patients and better broadband.
Mr Reynolds and other NFU members from the local area took the opportunity to highlight the benefits of conservation agriculture (CA). They also presented the MP with a copy of ECAF's (European Conservation Agriculture Federation) recent 'Making Climate Change Mitigation and Adaption Real in Europe' report, which looks at how the agricultural sector can respond to climate change through CA.
Mr Reynolds said: "I really appreciate Ms Coffey taking the time to visit my farm. I wanted to highlight how conservation agriculture can have a beneficial impact on both the industry and the environment. I strongly believe that this approach can potentially help correct the perceived division between agriculture and environmental stewardship.
"The environment doesn't simply sit in a corner of a field, CA allows us to embrace a whole farm approach to sustainable agricultural production. CA not only benefits crop production but the environment too, by encouraging habitats for species both above and below ground, thus creating food webs and benefiting populations of insects, birds and mammals."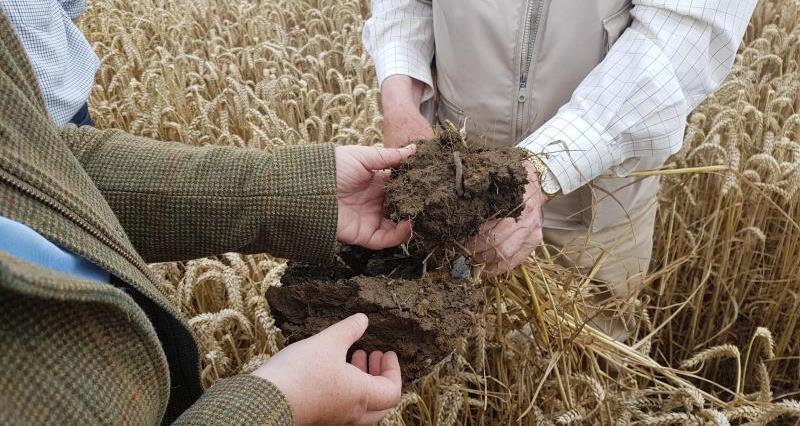 Danny O'Shea, NFU's Holland (Lincs) county adviser, said:"We're very pleased that Ms Coffey visited south Lincolnshire on her 3 day tour around the UK to learn first-hand how agri-environment schemes work in practice. We hope this has helped to increase her understanding of conservation agriculture and its benefits to the environment.
"Tony Reynolds is at the forefront of implementing CA techniques and is passionate about what CA brings to farming, not just to his business but to the environment and the wildlife on his farm."