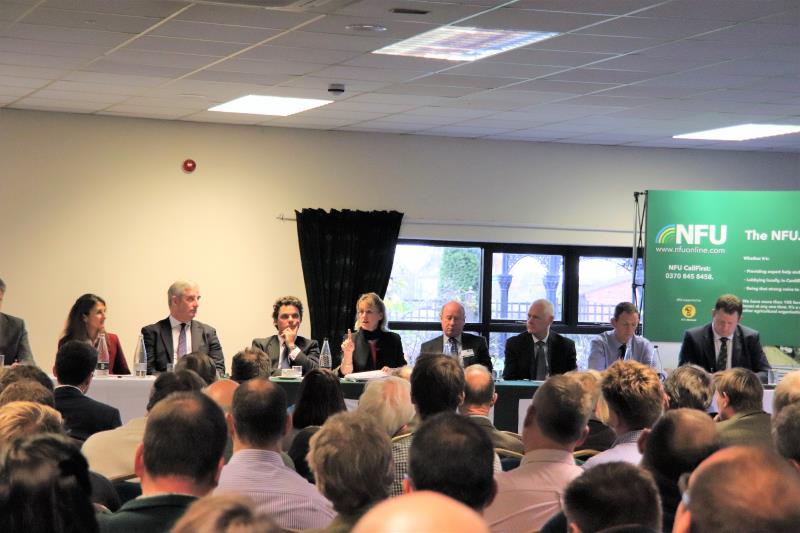 Over 200 members from across the East Midlands flocked to Newark Showground for the region's Brexit conference entitled 'Business after Brexit' this week (Tuesday, 21 Nov).
The conference, chaired by NFU Deputy President, Minette Batters, heard from high-level speakers from across the supply chain. Representatives from 2 Sisters, ARLA, British Sugar, G's, HSBC and Openfield explored how these important customers of British produce are preparing for Business after Brexit and how they think it will affect their businesses.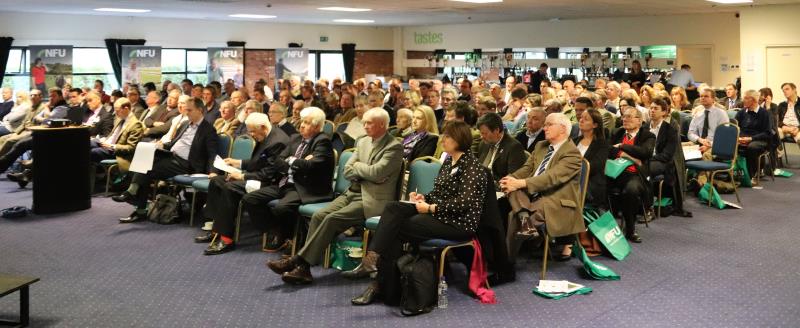 Minette Batters said: "For sixteen months, the NFU has been working with our members on the four key strategy areas that will have the most influence on the future for our farming and horticultural businesses: international trade, labour, regulation and a domestic agricultural policy. We wanted to hear from our partners in production and processing, those who are nearer to the consumer, on what plans they have been putting in place ahead of Brexit.
"Farming is the bedrock of the largest manufacturing sector in the UK: worth £109 billion to the economy. So the stability, sustainability and future direction of each of these multi-million pound businesses are crucial for farming's profitability once we leave the EU. This was a great event which provided a window on their thinking. I was so pleased to see so many NFU members attend the event."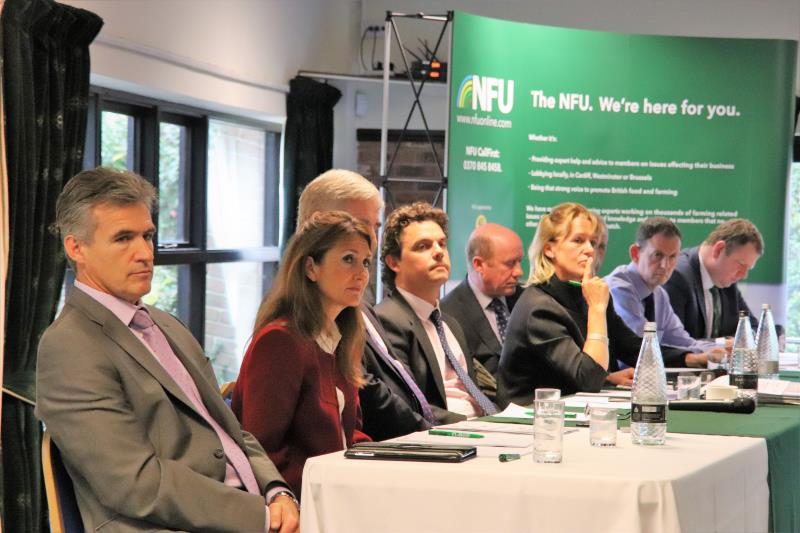 The NFU's EU Exit & International Trade Director, Nick von Westenholz, was also on hand to update members on the very latest developments, discuss the organisation's thinking on the development of a Domestic Agricultural Policy and look at what transitional arrangements will be needed to minimise disruption to the industry during the withdrawal process.
Nick von Westenholz, NFU's EU Exit and International Trade Director, rounded off the event to discuss NFU's thoughts on the shape of a future domestic agricultural policy. Nick said: "There's still a great deal to be decided in a short period of time to enable UK farmers to run profitable and sustainable businesses, post-Brexit.
"Crucially, the NFU is suggesting a transition period to avoid instability immediately after the UK leaves the EU in 2019. This would replicate CAP for the first two years, with minor adjustments, while allowing time for an impact assessment of how farming will be affected by withdrawal. Only then can we move towards our ambitious vision for a future policy that enables farmers to manage volatility, whilst also improving productivity and supporting high environmental standards. We're calling on Ministers to provide this much needed certainty for the farming and horticultural industries, not only on agricultural policy but also on the issues of trade and labour availability."