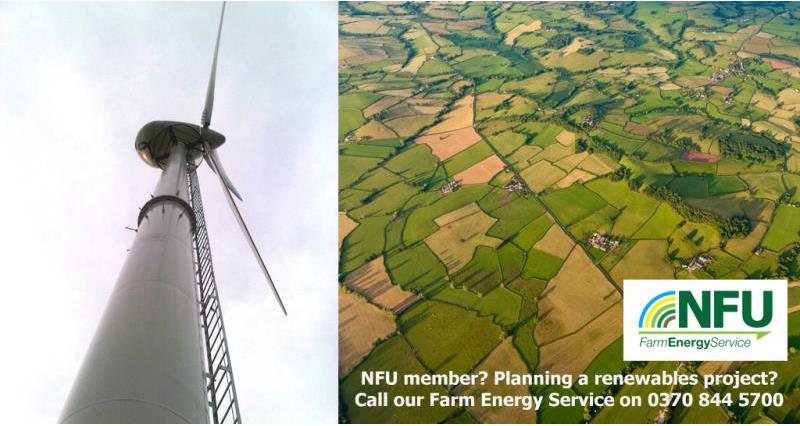 The NFU is aware of reports this month that Endurance Wind Power, a leading supplier of small-medium sized wind turbines, has ceased trading and has been placed into administration in Canada.
There are about 900 Endurance turbines in operation in the UK, mostly the 50 kW E-series model, plus a few of the 225 kW X-series, with a substantial proportion of this total (up to 500) estimated to be owned by NFU members.
A further announcement regarding the future of the Kidderminster-based UK subsidiary, Endurance UK, is said to be expected soon.
Farmers and landowners affected by the collapse of Endurance Wind Power Canada have been offered support by the five Endurance Authorised Service Providers in the UK (listed below), which between them operate more than 600 Endurance turbines and are all independently owned businesses. They have agreed to pool their resources to obtain and hold key spare parts, equipment and host monitoring software, to ensure that comprehensive service and maintenance coverage remains available throughout the country.
Speaking to the NFU, Victoria Griffiths of Aeolus Power said: "Customers should not be overly concerned about this - stocks of spares do exist in the UK and many of the parts are 'off-the-shelf' components from large manufacturers such as ABB and Siemens."
Getting help
NFU comment
This is a most regrettable failure in the small-medium wind turbine supply chain, given the good technical track record of the 50-kilowatt Endurance turbine - apparently a direct consequence of a dramatic slow-down in UK sales following changes to planning policy guidance and the 'capping' of Feed-in Tariff support. In June 2015, the NFU criticised the new planning rules, which have significantly impacted our members' ability to invest in on-farm wind projects ("Planning change impacts all turbines").