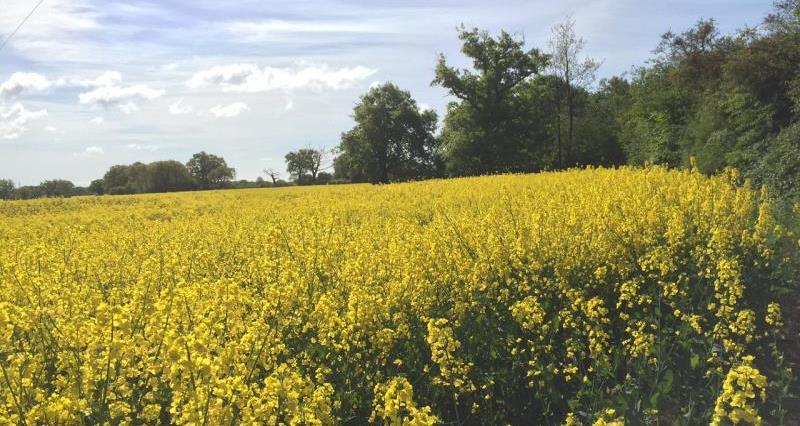 The NFU is today urging farmers and growers to speak to their MP, prospective parliamentary candidates and MEP to make them aware of the devastating consequences a blanket ban of neonicotinoids on outdoor crops would have on their farm businesses.
The call comes in response to European Commission proposals to widen current neonicotinoid restrictions to ban all uses on field-grown crops, extending its current restrictions to include non-flowering crops.

The NFU is calling on the Commission to reconsider this proposal to enable time for proper discussion with member states and the industry. It has written to the European Commission outlining its concerns and the consequences such a ban would have on farmers.

NFU Vice President Guy Smith said: "A blanket ban of neonicotinoids on outdoor crops would be devastating for farms across the country 1. The numbers of pests are rising across the country1 and dealing with these pressures is costly 2. Growing crops without these seed treatments could become very difficult.

"Neonicotinoid seed treatments form an incredibly important part of the integrated pest management approach which farmers adopt. I know it would make implementing this approach more difficult for farmers without these seed treatments.
"Nowhere else in the world are farmers under threat from losing neonicotinoid insecticides as they produce food under the threat from insects. By denying UK farmers these key crop production tools, our competitors who have access to these products are being gifted a market.

"We're encouraging farmers and growers to speak to their MP, prospective parliamentary candidates and MEP to describe the impact a blanket ban would have on their farm. If politicians are made aware of the consequences of a ban, they may be persuaded to vote against one.

"The NFU fully supports an evidence and risk-based approach to regulation and believes the Commission's current proposal is poorly evidenced. There is concern that the proposals put the EU objective of safeguarding the competitiveness of European agriculture at serious risk.

"The proposals would not only impact major crops such as cereals but also sugar beet and vegetables as there are no effective alternatives to neonicotinoid seed treatments."

How you can help
Notes:
1. Based on Fera annual autumn survey data.
2. It is estimated the economic impact of the ban on neonicotinoid use on oilseed rape production in the UK is between £25.6 million and £33.4 million a year (Banning neonicotinoids in the European Union: An ex-post assessment of economic and environmental costs. HFFA Research Paper, S Noleppa, 2017)