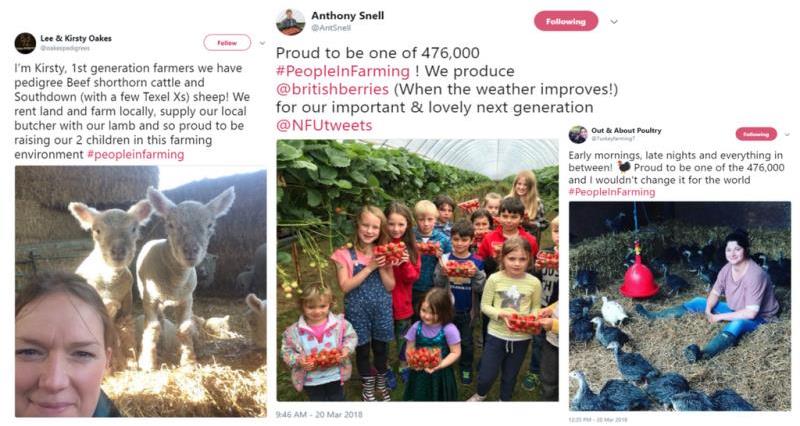 The NFU showcased the 476,000 people who work on Britain's farms as part of its new campaign to celebrate the achievements of the hard-working people in the farming industry.
On 20 March 2018, people from across the UK took to Twitter to post videos and pictures explaining the part they play in feeding the nation, using the hashtag #PeopleInFarming.
The variety of tweets highlighted the passion and enthusiasm of farmers, the diverse workforce and range of skills they possess and the part they play in communities across the country.
#PeopleInFarming round-up:
700 original tweets with approximately 4,000 tweets in total with retweets
#PeopleInFarming tweets totalled 17 million impressions
Our sentiment chart showed 93% positive and 7% neutral with 0% negative tweets
Key organisations including NFU Mutual, Red Tractor, NFYFC and Farmers Guardian joined the campaign
NFU staff also got involved
#Peopleinfarming trended at number 4 and was active all day
A big thank you to all of those who took part.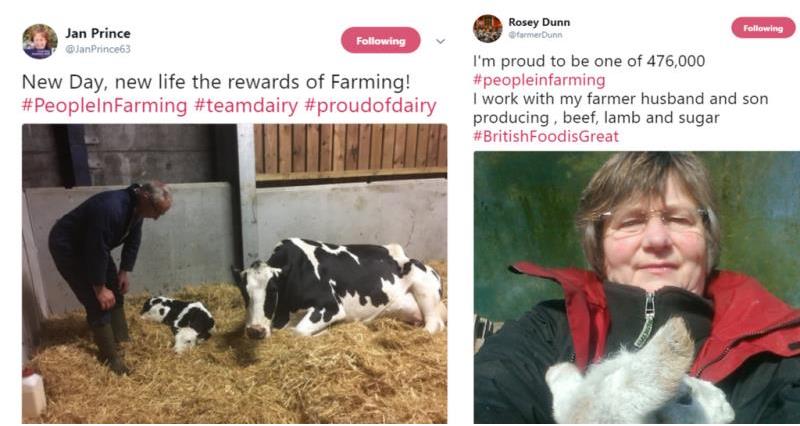 Speaking before the launch of #PeopleInFarming, NFU President Minette Batters said: "The farming industry is made up of thousands of highly skilled and passionate people who work hard every day to put safe, traceable and affordable food on our plates.
"It is not only farmers and growers that deserve recognition, but our families who support us, the vets who look after our animals, the pickers and packers who work on our farms every harvest, and many more. Roles in the industry vary from vehicle technicians to agronomists, and each and every one is vital in creating a safe and successful food and farming sector.
"This campaign is a great way to reconnect the public with the talented and innovative people who provide their food.
"The NFU is encouraging all people involved in farming to take to Twitter and let the public know why they're proud to be #PeopleInFarming."
Follow #PeopleInFarming on twitter: