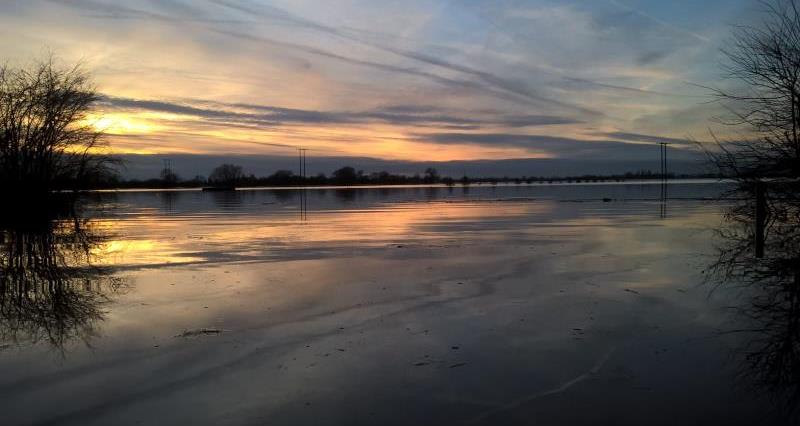 Farming's a risky business and the NFU has consistently argued that the industry needs information and mechanisms in place to deal with increasing volatility whatever the cause.
Rohit Kaushish and Ceris Jones, from the NFU's Economics and Climate Change teams respectively, report on recent developments which may help UK farmers better manage weather and market risks.
The Met Office's latest supercomputer is the most powerful in the world dedicated to weather and climate and the organisation needs to demonstrate to government that this investment can enable £2bn of socio-economic benefits across the UK through enhanced resilience to severe weather.
The NFU is a member of the Met Office's High Performance Computing Industry Advisory Group to help its scientists understand the impacts of weather and climate on farming and advise on the industry's priorities.
The group met last week to hear about the benefits which the supercomputer had already delivered. For example, the two day forecast is now as good as the one day forecast was 3-4 years ago. Alongside reports from the aviation and insurance industries, the NFU talked about agriculture's concerns of a possible second dry winter in 2017/2018.
The food supply chain is also increasingly concerned about the impact of climate change and extreme weather events disrupting food production and their supply chain operations. The WINners project at Imperial College is trialling weather index-based risk services to create climate resilient supply chains.
Using the latest technology and partnering with insurance industry experts and global food buyers, the project is looking at how to best structure insurance contracts to ensure that weather and climate risks are shared amongst producers, input suppliers, banks, and buyers, which will be calibrated to customer and market specifications.
This work has the potential to provide valuable input to the NFU's thinking on mechanisms to manage volatility, particularly in regards to our exploratory work on the potential role of insurance schemes in a future domestic agricultural policy.