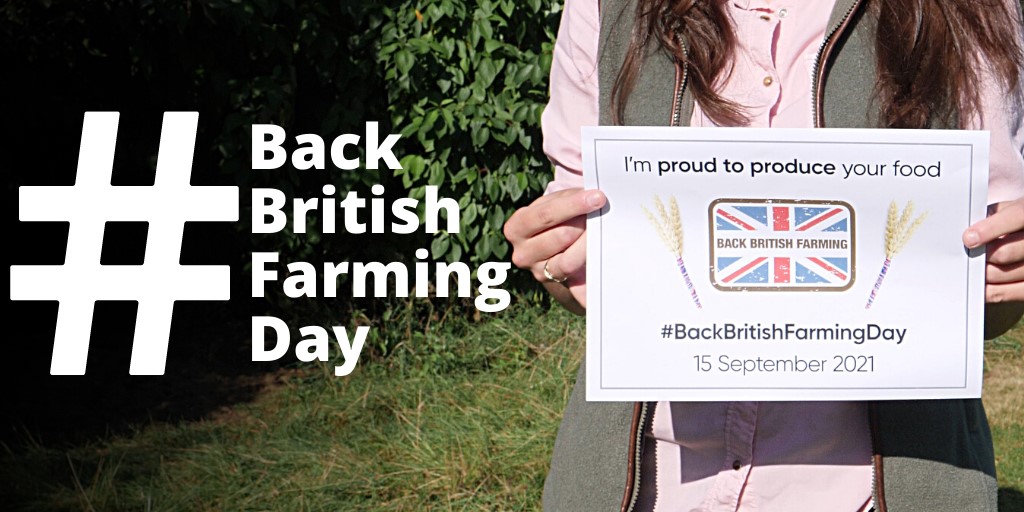 Our brilliant free resources were created to celebrate our farming industry on Back British Farming Day, which took place on Wednesday 15 September 2021.
Back British Farming Day is an annual celebration of British farming and the contribution our farmers make to growing our food, shaping and caring for our countryside and farmed landscapes, and protecting the natural environment for future generations.
We send MPs the iconic Back British Farming wheatsheaf pin badge to show their support in PMQs and the Back British Farming Day debate.
On Back British Farming Day in 2021, we launched a new report to reinforce that British food is some of the highest quality, safest, and most nutritious food in the world and that we have the climate and the natural resources to produce fresh, affordable food for everyone, in every corner of the UK.
See the resources we created for Back British Farming Day 2021
Show you're proud with our printable signs
Get a new profile picture
Use our Tweet suggestions on your own profile
We suggested a few Tweets for Back British Farming Day, but you can edit them to use at any time of year. Just copy and paste into Twitter, changing the #BackBritishFarmingDay hashtag to #BackBritishFarming.
Download and share these social media graphics
We've created some useful graphics to show why British farming is so important. Select to download.
Share these infographics on Twitter
Share these infographics on Instagram and Facebook