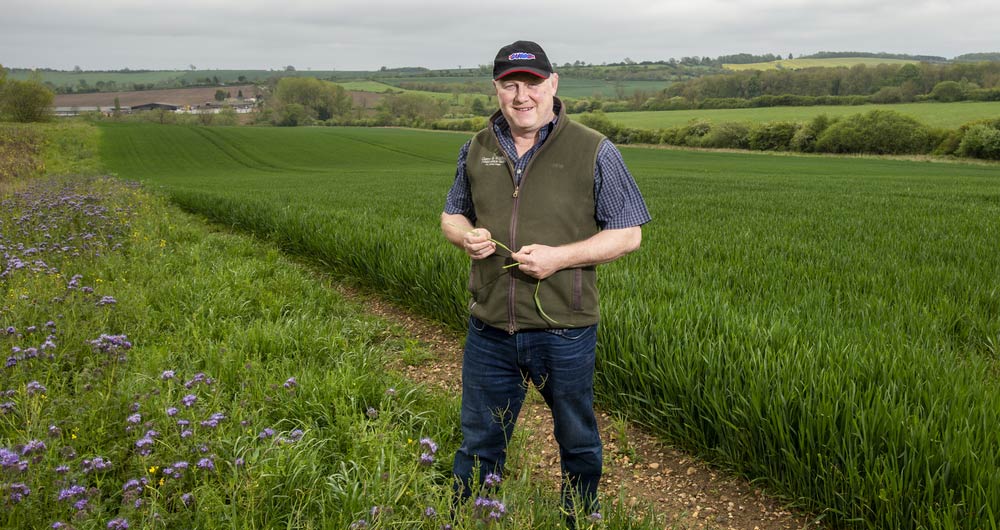 The government has published its Environment Bill which will reshape British environmental policy for a generation, but must not compromise our food supply, the NFU said today (30 January 2020).
The NFU supports the Bill's measures to tackle waste crime, which is a blight on rural communities and costly to agricultural businesses. We also welcome amendments to the Land Drainage Act, which provides a mechanism for the expansion of Internal Drainage Board areas with the agreement of local communities.
The NFU does, however, have concerns about a number of elements of the Bill, including increased powers to revoke or vary abstraction licences without the payment compensation to licence holders and aspects of biodiversity offsetting and the introduction of conservation covenants.
Farming and the environment:
In 2018 the NFU published an important report on the farmed environment: United by our environment, our food, our future. The report details the role farming has played through the generations in shaping Britain's iconic countryside. It also highlights the need for a better data-based approach to underpin effective future agricultural and environmental policy-making and to ensure that environmental successes can be recognised, as well as to understand where more work is needed.
See how we're informing the public about the work that British farmers do, protecting and maintaining habitats for native plants and animals, maintaining footpaths, protecting watercourses and supporting wildlife species. Visit Countryside online. You can share these pages on your social media channels, too.
NFU environment forum chairman Phil Jarvis said: "This landmark legislation appears broad and ambitious and we will examine the details in the coming days to get a much clearer picture of how the proposed measures for protecting and enhancing our environment are joined up with policies that enhance farmers' ability to produce food for the nation.
"Farmers are custodians of the countryside and our industry has already embarked on a long journey of protecting and maintaining the iconic British countryside, carrying out huge amounts of work to enhance landscapes, benefit soils, water, and air quality, encourage wildlife, and reduce impact on the climate.
"Government, through this Environment Bill, needs to recognise that food production and land management policies must go hand-in-hand; where measures for protecting and enhancing the environment are joined up with policies that support farming's ability to improve productivity and to manage volatility to ensure we have profitable, productive and progressive farm businesses, both now and in the future."
'Environment Bill sets out vision for a greener future'
The Environment Bill was re-introduced to parliament on 30 January 2020 and sets out how government plan to protect and improve the natural environment in the UK. Its speedy return of the Bill to parliament following the General Election underlines the government's commitment to tackling climate change and to protecting and restoring our natural environment for future generations.
Environment Secretary Theresa Villiers said:
"We are facing climate change and our precious natural environment is under threat. We need to take decisive action.
"We have set out our pitch to be a world leader on the environment as we leave the EU and the Environment Bill is a crucial part of achieving this aim. It sets a gold standard for improving air quality, protecting nature, increasing recycling and cutting down on plastic waste.
"This will build on the UK's strong track record as the first major economy to commit to reach net zero emissions by 2050 and will drive further action in this super year for the environment, culminating in the UK welcoming the world to the COP26 UN Climate Change Conference in November in Glasgow.
Want to know more?
More from across NFUonline: