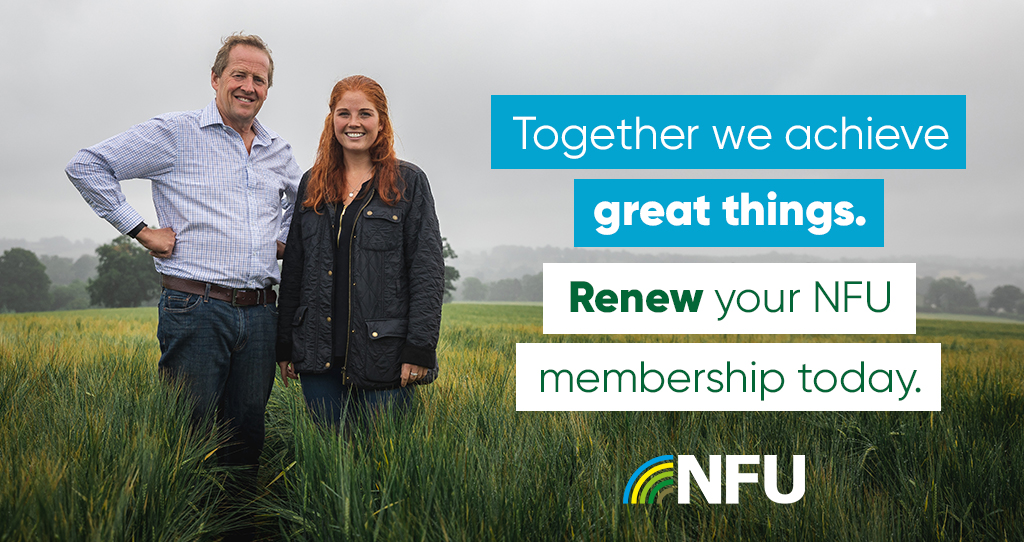 Over the past year, your membership of the NFU has seen us achieve great things together in an increasingly difficult climate – globally and for British farming. This is why it's never been a more important time to renew your membership.
This month the NFU's annual renewal pack will land on your doorstep. Inside you will find:
A subscription notice with all the available payment options
Information on the NFU's Professional Services and your exclusive member rewards
A snapshot of how we have championed British farming this year
2020/21 A1 month-by-month wall planner for your farm office
A brand-new membership card.
Your membership has meant that farming's voice has never been stronger and more united, ensuring that together we've driven real legislative change.
From converting an outcry of public support with more than one million voices into political pressure and securing compensation for flood-hit members, to saving farmers more than £450 for every 1,000 litres of fuel bought for the farm, we've been championing the issues affecting your business day in, day out.
By being a member of the NFU you have also been able to access expert local advice, a dedicated helpline on the end of the phone, exclusive services and discounts and expert political lobbying at the highest level.
That's not all. As part of the largest farming organisation in England and Wales representing 55,000 farming and growing businesses, you can have your say on the issues affecting you both locally and nationally.
♦ Click here for information on ways to renew your membership

How to renew your membership on NFUonline
Click on each of the buttons to reveal the step-by-step instructions...
Click on the orange 'Log in' button to the top-right of the screen on any NFUonline page.
Enter your log in details
Click on 'My Profile'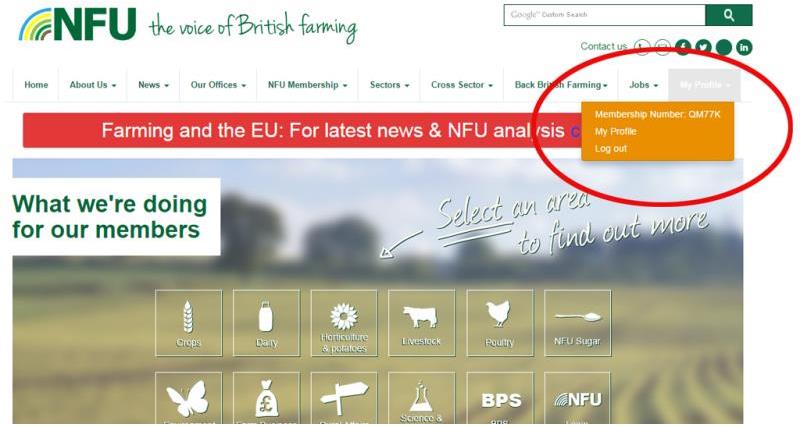 You will now be in your NFU profile. Please click on the 'Subscription Payment' option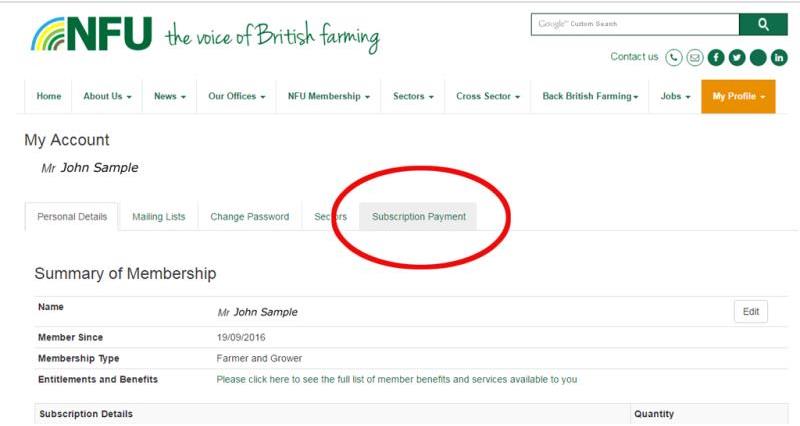 Your outstanding subscription will be showing and you can click on 'Pay'.